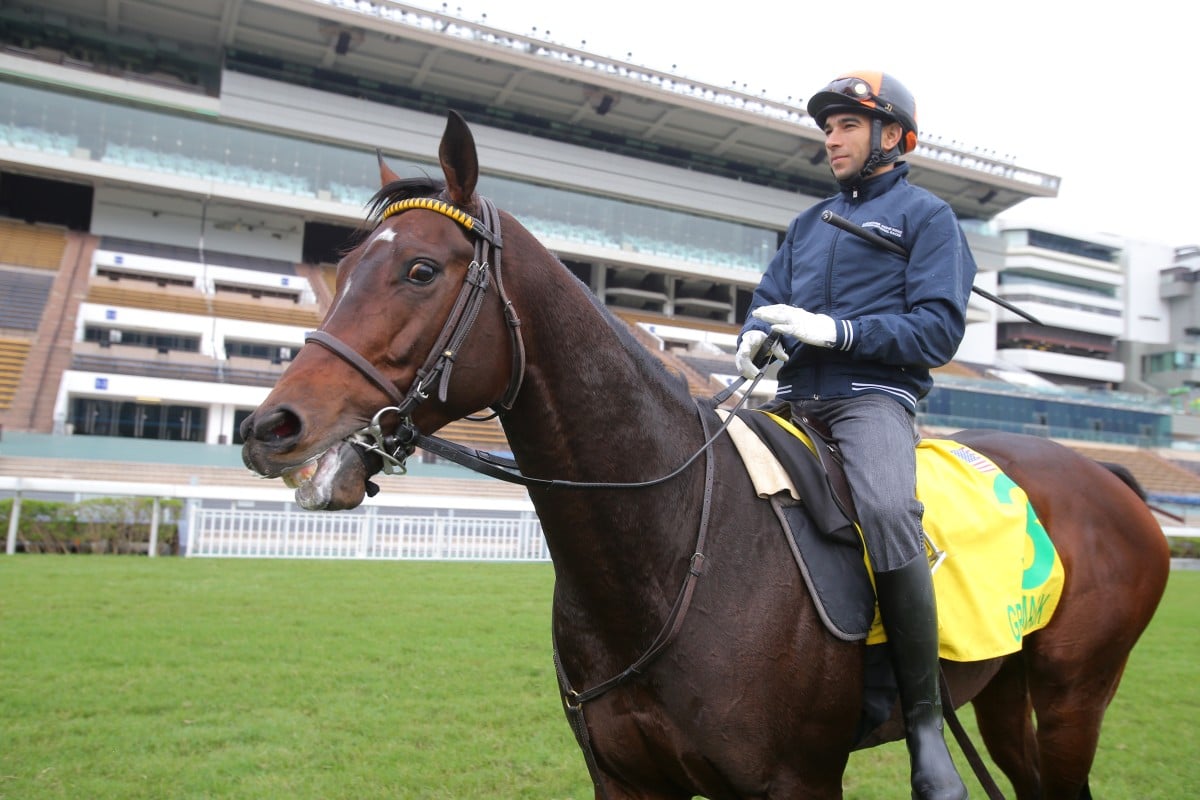 Green Mask is under an injury cloud after missing yesterday's trackwork, but the Jockey Club's chief vet is "reasonably confident" the American sprinter will take his place in the Longines Hong Kong Sprint.
A Breeders' Cup placegetter, Green Mask completed a strong gallop on the turf on Monday morning and he was only expected to appear for light work yesterday, but remained in the quarantine area instead.
The Post understands that some soreness developed in a foot later on Monday to cause concerns and a hoof abscess was rumoured, but Dr Chris Riggs, head of veterinary clinical services, said that was not the case.
"I am not dealing with the horse but, having spoken to my colleague down in the quarantine stables who is, I understand it is not a foot abscess but some bruising," Riggs said.
"The farrier has been in to reset the horse's shoe and the foot is being iced and will be looked after like that for a day or two and hopefully that will be enough to get him to the race.
"It isn't what anyone likes to see going towards a race but, by the same token, it is not an uncommon type of situation.
"Hopefully, it will settle down quickly and we are reasonably confident Green Mask will be fit to take his place on Sunday."
Trainer Wesley Ward has yet to arrive in Hong Kong and was unavailable for comment.
Twelve months ago, Australian sprinter Buffering did actually develop a hoof abscess at a similar stage of the week, but the problem was cleaned up and he was able to start in the Sprint, albeit underperforming on the day.