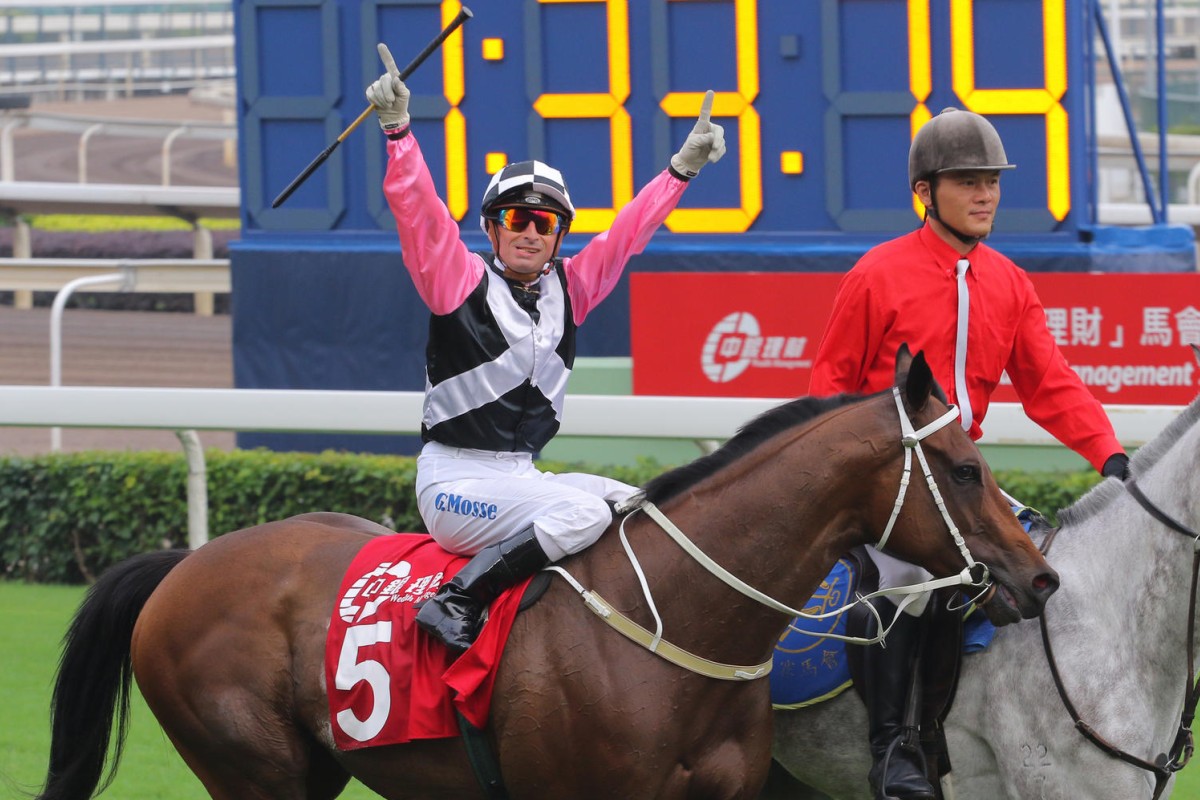 No jockey has won more international day features than Gerald Mosse and the Frenchman is confident of adding to his big-race tally on Sunday in a familiar set of silks for trainer Tony Cruz.
Mosse has won eight times and is the only rider with the full set of trophies, winning the Cup, Vase and Sprint twice each, and even adding the forerunner to the Mile, the Hong Kong Bowl, with Jim And Tonic in 1998.
In 2010, Mosse scored an unexpected result on Cruz-trained Beauty Flash in the Mile and he will wear the same black, white and pink silks of the Kwok family when he partners Beauty Flame for Cruz this year, as well as stablemate Beauty Only in the Longines Hong Kong Cup.
"It is a great day to ride, everybody is watching and everybody is out to win," the 48-year-old said. "I enjoy riding every day I get on a horse, but this day is very special to me."
That was the first time I had ridden him and I learned something - he needs a bit of time to catch them
After Beauty Flame's surprise win in the Jockey Club Mile, most of the talk still centred on vanquished favourite Able Friend's subpar performance, but Mosse feels his horse deserves more credit than he has been given.
"Of course, Able Friend is the champion, so I am not surprised everybody still wants to talk about him," Mosse said. "But we beat him that day and we can do it again."
READ MORE: Shock switch for Beauty Only to Hong Kong Cup path as international day picture clears
He said the biggest factor in Beauty Flame's favour was his ability to sit up on the pace, but not necessarily lead. "It will be a different type of track on Sunday, and it depends on the speed and on how we draw."
Beauty Only was stepped up to 2,000m at least in part to step out of Able Friend's ominous shadow and the Jockey Club Cup was a test of whether the four-year-old would handle the trip against older horses.
The son of Holy Roman Emperor didn't disappoint, running the fastest final 400m sectional to finish third in a race that helped Mosse get a guide on how to ride the backmarker.
"That was the first time I had ridden him and I learned something - he needs a bit of time to catch them," Mosse said.
"When you have never ridden a horse before you never quite know. I had always seen him finish very strongly in his races, but he hits a flat spot in his run and then he comes again. Now, I have this in my mind, and when I ask him for his run this time, I need to give him time to find his stride.
"He is a beautiful horse, still young and full of potential and he is looking to make this step up at top level. I believe the trip is not a problem - he showed me something very nice in preparation."
It will be the first time since 2006 that Mosse has gone without a ride in the Vase, a race he won in 2012 on Red Cadeaux, and he will partner outsider Charles The Great in the Sprint.
"We had a very tough run in the trial race, but still ran home for fifth, and was not far away at the finish. We will need some luck, but they will go hard."