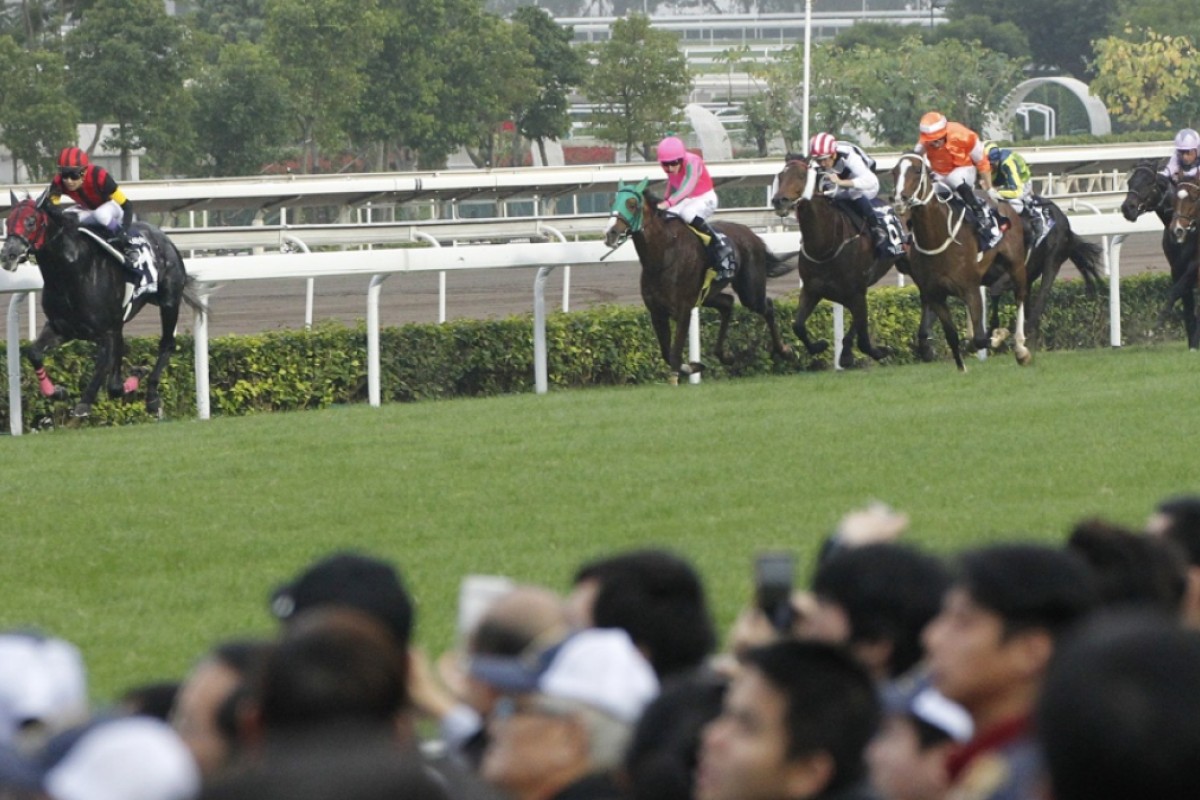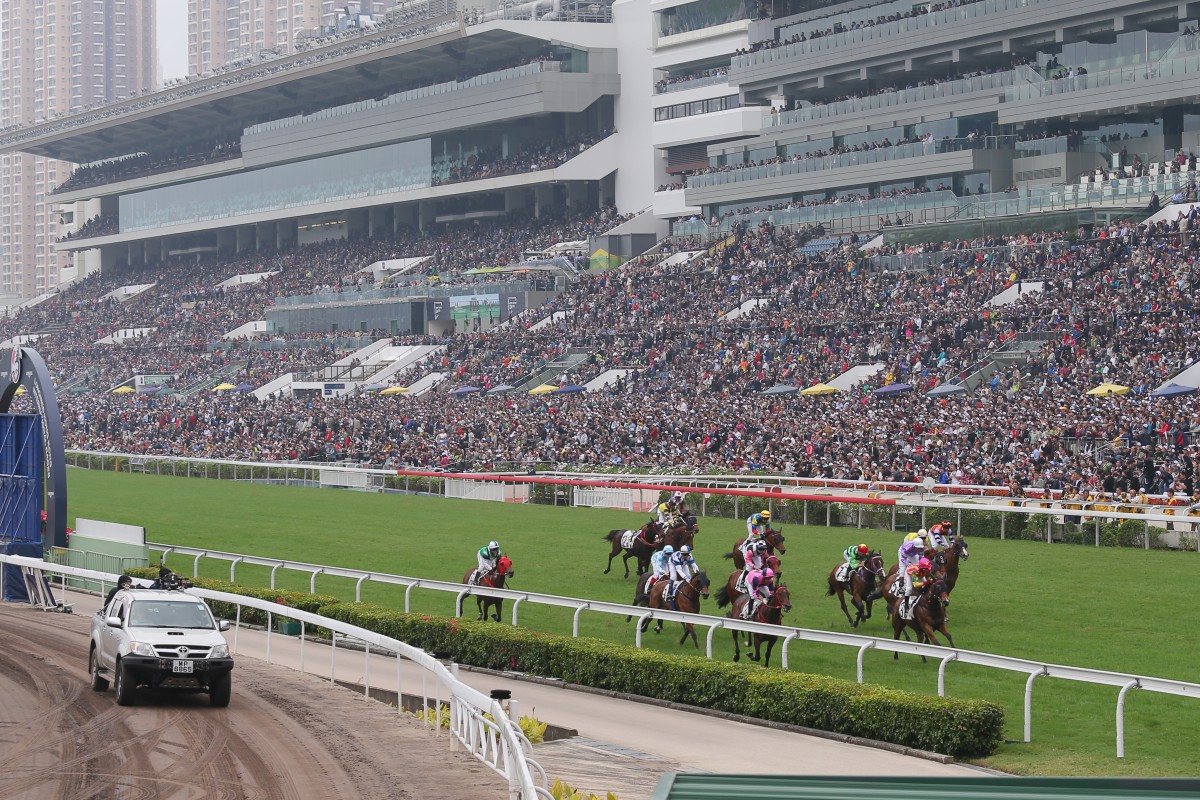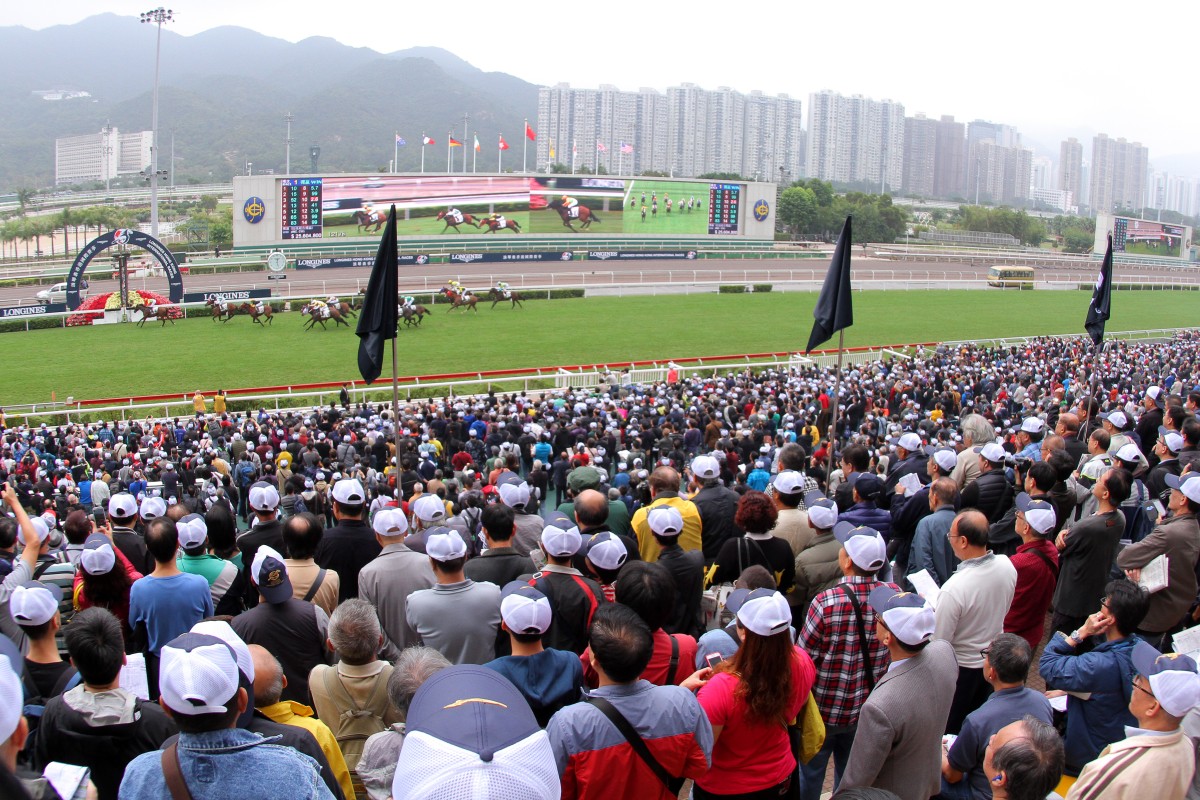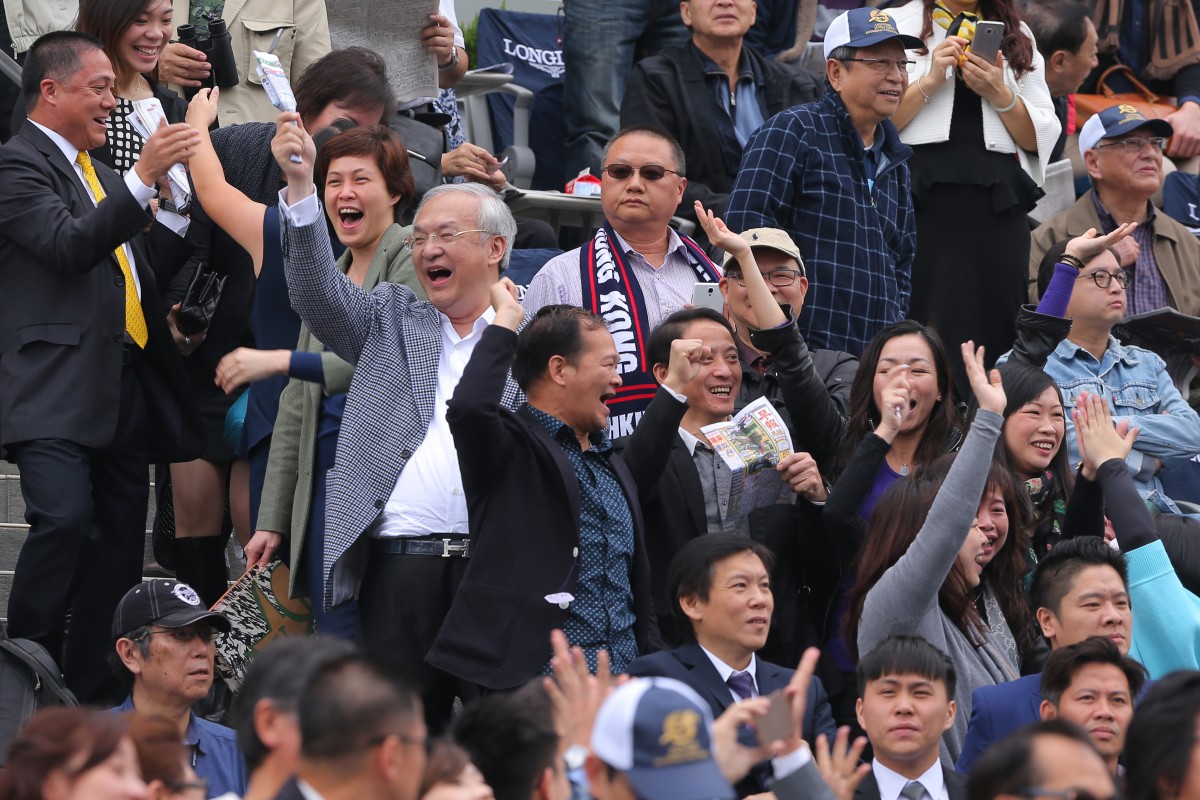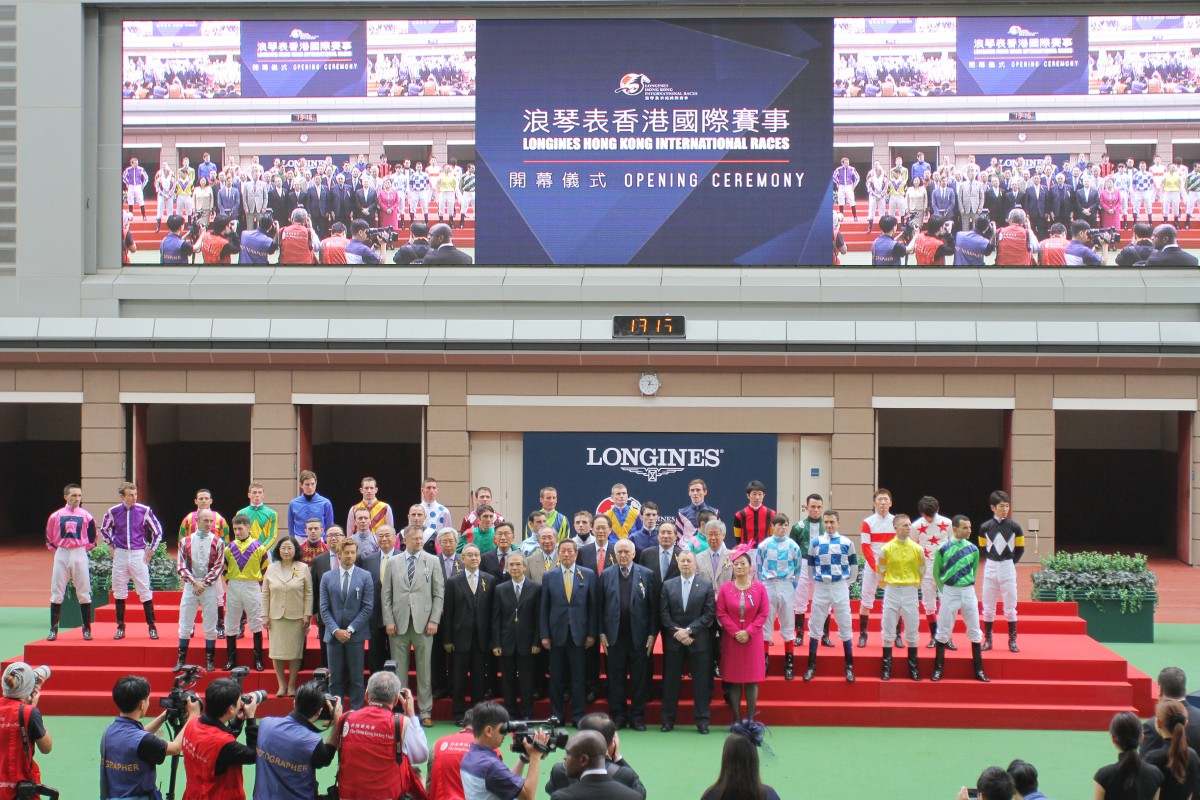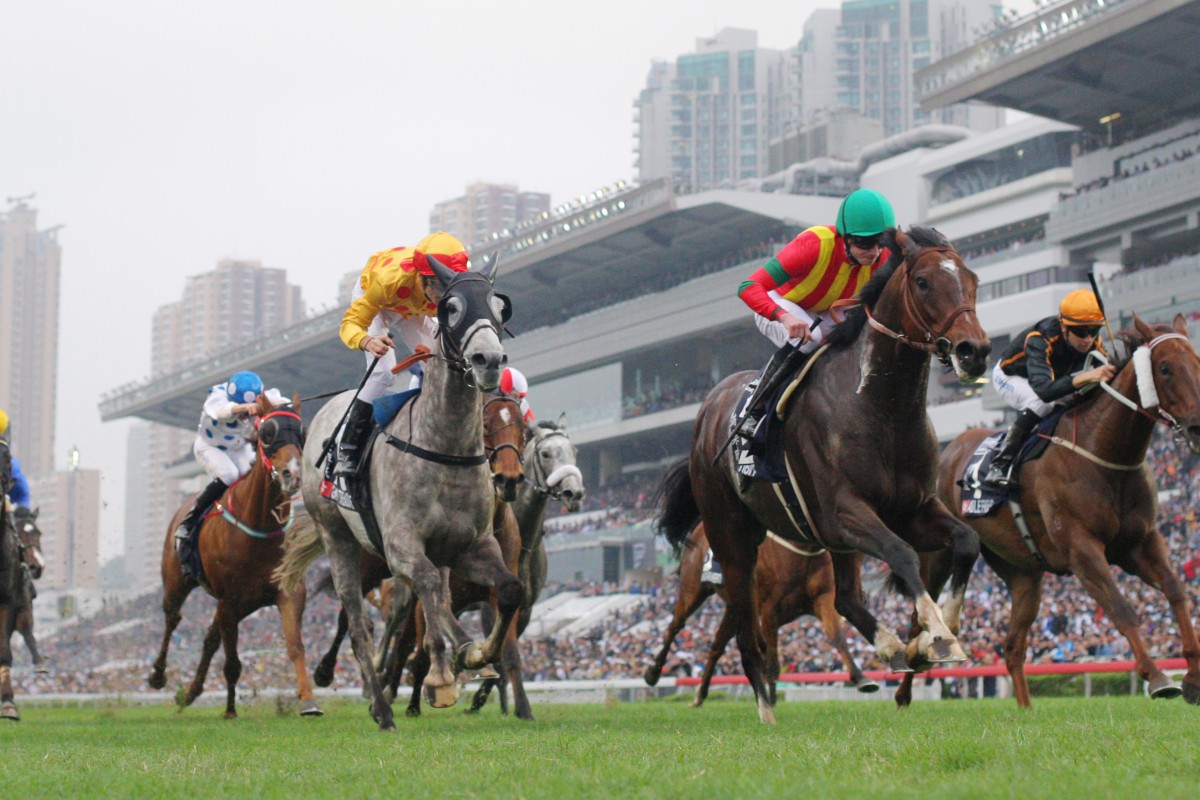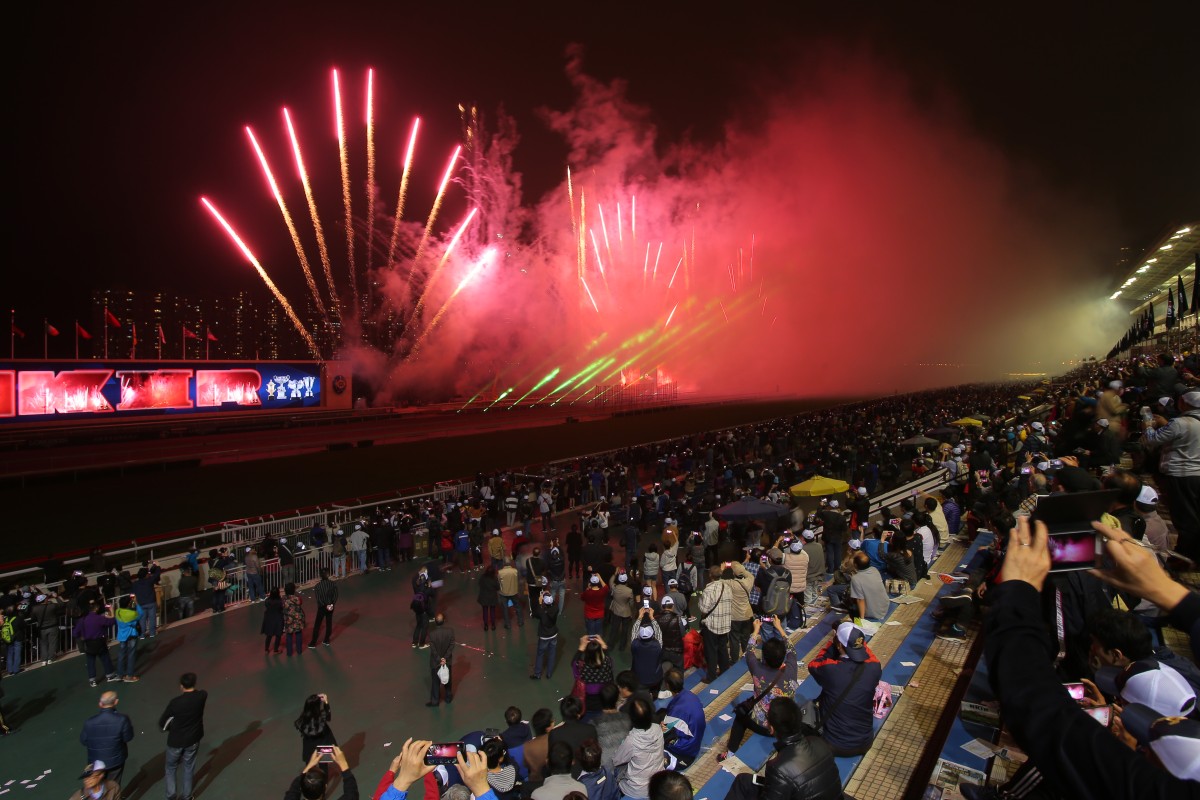 The pure, almost mournful, tones of Australian soprano, Judith Durham, wistfully singing again and again about Commedia dell'arte characters Pierrot and Columbine, provided a somewhat surreal curtain closer to the theatrics of the Longines Hong Kong International Races.
Like all good melodramas, this year's HKIR had it all – drama, controversy, emotion, soaring highs, despairing lows, and a number of intriguing storylines. And among the crowd on the sidelines, the revelry was at an all-time high, the reunions were many and varied, the celebrations festive and long.
And yet, within 24 hours, barely a soul from abroad who had been at Sha Tin on Sunday, or out to celebrate on the streets of Soho that night, remained
And yet, within 24 hours, barely a soul from abroad who had been at Sha Tin on Sunday, or out to celebrate on the streets of Soho that night, remained.
The exodus from Hong Kong on Monday was swift and staggering, and it was forced home when heading out to the airport to farewell media representatives bound for destinations as varied as Colorado Springs and Compiegne.
Hong Kong's biggest racing week is truly a global event these days, perhaps the only racing carnival of its kind. The Jockey Club's tagline, "the United Nations of Racing", seemed more and more apt as the week progressed, and the racing community converged on Hong Kong, immersing themselves in the culture of the city.
Instead of a traditional Cantonese farewell, though, it was Durham's outfit, The Seekers, and their 1965 smash The Carnival Is Over, that provided an even more appropriate au revoir to our international visitors, as they parted ways with their mistress, Hong Kong. And with the song apparently stuck on loop on the coach to the airport, the notion was rammed into our heads by the time the bus pulled up at Chek Lap Kok.
As a kid, I once had my long-suffering mum provide a sick note to my teachers, explaining why I had missed a day of school.
The affliction? Dayaftermelbournecupitis, as my clearly creative 11-year-old self described the hours after Australia's biggest race.
I don't think Weekafterhongkonginternationalracesitis quite has the same ring to it, but the sentiment is much the same – after such an intense, exciting week, coming at the end of such an intense, exciting build-up, there is a sense of 'What now?' that follows.
What is next? The international bandwagon moves on to Dubai, the locals look towards the four-year-old series, life moves on.
And so, the HKIR carnival is over for another year, a multitude of moments have been committed to mere recollections, and in the dreary aftermath, they are recalled on an endless loop as nostalgia swoops in.
There are those highlights that will live in the collective memory – Ryan Moore's dazzling double, Peniaphobia's sustained speed, Yutaka Take at his brilliant best, Gavin Lerena's emergence as a tour de force.
These belong to us all, whether you were at Sha Tin, watching on television in Sydney or trying desperately to listen to a fuzzy feed to cheer on the Magic Man Joao Moreira in Sao Paolo.
But then there are the personal memories, those moments tucked into our busiest week of the year that made the 2015 Hong Kong International Races the most enjoyable yet.
You know, I don't train that horse
Like the reporter who, while tucking into dessert at Friday night's gala dinner, was ambushed from behind and sent a concoction of pistachios, sorbet, whipped cream and chocolate flying onto his date's stunning (and very expensive) black dress.
Or the jockey and steward who awkwardly found themselves on the same table at that gala dinner, having exchanged a war of words of sorts through the media.
Or the racing fan who introduced himself to French trainer Freddy Head and began to ask him about one of his runners on Sunday. Head dutifully complied, explaining all her quirks and idiosyncrasies and the dynamics of the mare's form, before delivering the punchline: "You know, I don't train that horse." Embarrassing.
Or the group of first-timers who turned HK$2,500 into HK$40,000 at Happy Valley on Wednesday night with a winning Six Up bet. Beginner's luck.
We just took down the Pick Six!!!!!!!!!!!!! #HKIR #HappyValley #HappyWednesday pic.twitter.com/iSs4EHb8z5

— Penelope P. Miller (@PenelopePMiller) December 9, 2015
Or the social media team member who was stopped by a local reveller and shown his phone. Her photo, taken by the Chinese racing paparazzi at trackwork one morning, was his new screensaver.
Or the broadcaster, fresh off completing his first international raceday, who was greeted with back slaps and high fives for his work. He was proud of himself, naturally, and stoked that they recognised his efforts on the broadcast ... until they congratulated him on his winning rides on Highland Reel and Maurice and he realised he had been mistaken for Ryan Moore.
Yet for all those little anecdotes, it is the highlights on the track that made this year's international races truly special.
And for The Griffin, 2015 will go down as a tale of two jockeys – neither named Moreira or Moore, either.
In the blue corner, there is Longines International Jockeys' Championship winner Gavin Lerena.
Despite his position as South Africa's champion rider last year, few had heard of 30-year-old Lerena before his arrival on the world stage with a bang last week.
We believe [Lerena] can follow in the footsteps of Whyte, Coetzee, Fradd, Delpech and the Marcus brothers as a successful South African rider based out of Sha Tin
He took to Happy Valley, a notoriously tough track for those seeing the track for the first time, like he had ridden the city course thousands of times before. In particular, his ride under pressure on Derek Cruz-trained Superoi to clinch the IJC was inch-perfect.
It is understood he is considering whether to lodge an application to ride in Hong Kong in the second half of the season. The Griffin certainly hopes he does, for we believe he can follow in the footsteps of Whyte, Coetzee, Fradd, Delpech and the Marcus brothers as a successful South African rider based out of Sha Tin.
Lerena is thoughtful, well-spoken, measured, obviously very talented and he would be a tremendous addition to Hong Kong's jockey colony.
In the red corner, we turn to Japanese legend Yutaka Take.
Japanese jockeys, even the superstars of the sport, are often derided and maligned abroad - many times, justifiably so. Rarely do they possess shrewd tactical judgement and they lack finesse in the saddle – just look at the likes of Yasunari Iwata, or better still, force yourself to relive Hideaki Miyuki's 2013 Japan Cup Dirt ride on third-placed Hokko Tarumae.
Frightening.
But then, there is a legend like Take.
You can have Frankie Dettori in the Arc, or Hugh Bowman in the Cox Plate, or any of Victor Espinoza's American Pharoah rides.
Me? I'll take Take's front-running ride on A Shin Hikari in the Longines Hong Kong Cup as the best performance in a major this season.
Middle sectionals of 23.47, 23.75 and 23.59? The sense of timing, that clock in his head that allows him to rate his mount so brilliantly in front, all the while ensuring his mount is relaxed and at ease - it is a skill few jockeys possess.
That effort puts him in the pantheon of elite riders and it will go down as one of the great HKIR moments – especially to those women who were sobbing as Take rode past, trying to throw themselves at their idol.
So the carnival is over, the circus has packed up, the travelling bandwagon has moved on. And those of us based in Hong Kong, we are now in a holding pattern, ready to do it all again in 350-odd days.
Goodbye from Mr Smiley @HKJC_Racing #HKIR #smiley pic.twitter.com/zlwPFsf1Mu

— NZTM (@NZTM_TWEET) December 14, 2015
Only in Hong Kong, the party never stops – the Class Five second at Happy Valley on Wednesday, won by Danny Shum Chap-shing's Lucky Profit, held HK$2 million more in the win pool than the Longines Hong Kong Vase, and the deafening roar from the crowd as Moreira sent the favourite home was just as loud.
That's Hongkongers for you – little difference between international stars and Class Five scumpers, every race has a winner and every horse has his day.
For us? We're already counting down the days to next year. And unlike the closing lyrics of The Carnival Is Over, we will definitely be meeting again.