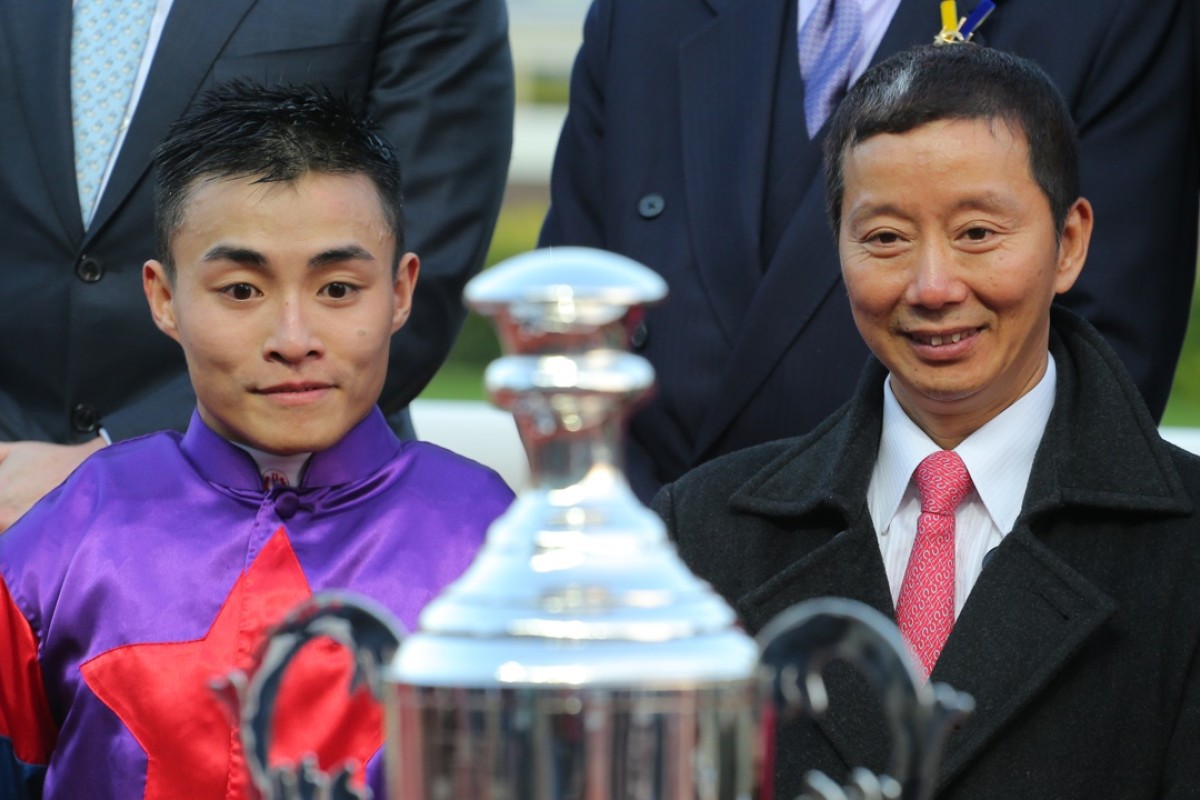 Trainer Benno Yung Tin-pang broke a month-long drought in style with a double at Sha Tin but his heart was in his mouth when Diamond King went up in the air at the start.
Ninety per cent of horses that do what this horse did will lose
Yung's previous winner had been All My Gain on November 21 but he fully expected Diamond King (Howard Cheng Yue-tin) to turn that around when he lined up as a strongly bet favourite in the sixth race.
"I expected that he would be positioned close to the lead, like he was last time when he won, but when he missed the start he was right out the back," a relieved Yung said after Cheng had somehow conjured a trail through the inside rail in the straight to win in a photo.
"Ninety per cent of horses that do what this horse did will lose, so I wasn't feeling so well, but Howard didn't panic. He was patient, stayed on the inside, saved all the ground he could and made the ground up in time."
Yung added a second in the day's Class Three feature later with Happy Place (Keith Yeung Ming-lun) but without all the mental anguish – this one was supposed to get back in the field.
"There didn't look a lot of speed in the race but I didn't want to have the horse pushed closer because of that – we have spent a lot of time getting him to relax, so suddenly sending him forward could undo that," Yung said.
He's relaxing, he's a lot better mentally than he was and he's also building up and getting physically stronger
"I just said to Keith to put the horse where he was comfortable and give him some cover and if the pace was slow he would probably be a little bit closer anyway because of that."
Yeung said the five-year-old is well-named because he is really in the right frame of mind now to win again after breaking his local maiden status.
"He's relaxing, he's a lot better mentally than he was and he's also building up and getting physically stronger," he said. "I think there will be more wins for him."