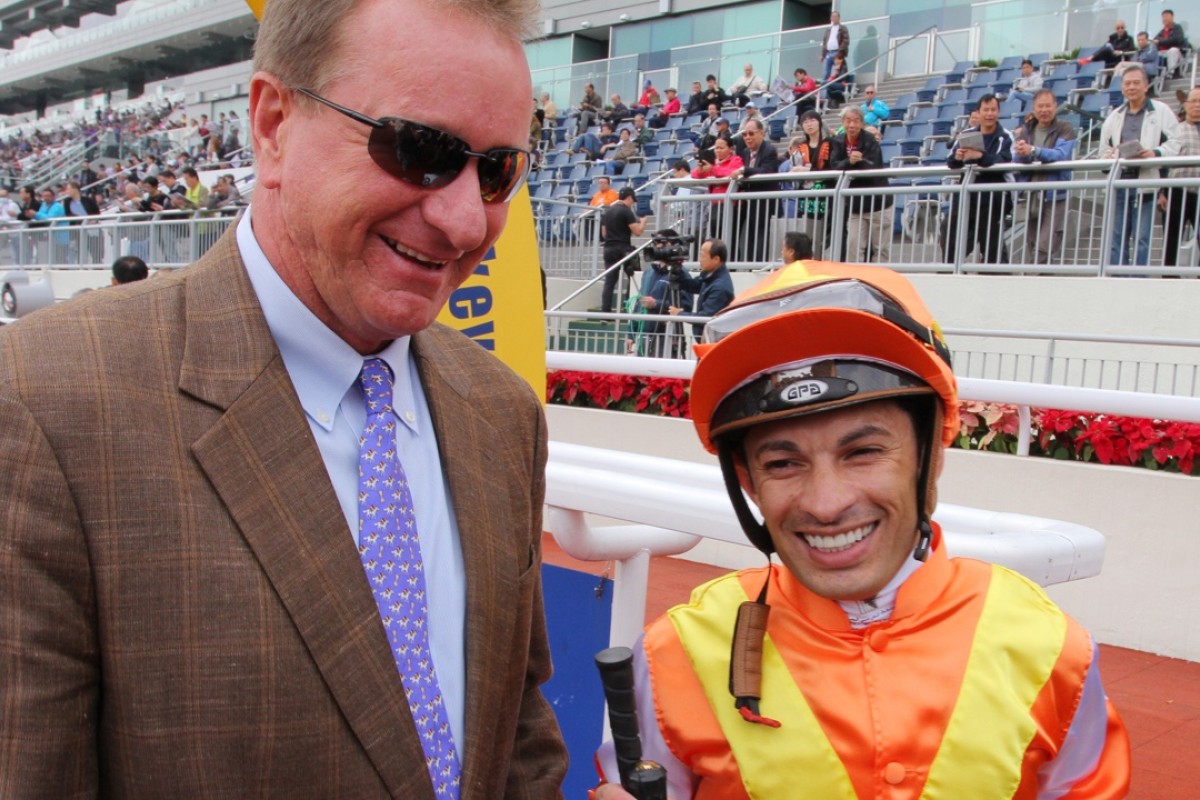 Suspended Joao Moreira was missing from Sha Tin but the Brazilian flavour was not as Britain's reigning champion jockey, Silvestre de Sousa, wasted no time getting his first fully fledged tilt at Hong Kong under way.
Fully fledged is the qualifier because de Sousa had won a round of the Longines International Jockeys' Championship at Happy Valley last month but yesterday marked the commencement of a club contract until the end of the month.
After a fast-finishing second in the first race, he steered home Class Five battler Crimson Heart to win the second for Tony Millard and the Brazilian had broken the ice before it had even frozen solid.
"I only arrived on Friday so it's nice to get things going quickly," said the rider, who was in demand with nine mounts on the 10-race card. "My horse couldn't really go the pace early but he finished strong, he won convincingly."
De Sousa's licence takes him through to January 31 before he is likely to head west rather than stay on longer but he was looking at the options with an open mind.
I have three weeks and then we'll see, but maybe I will go to ride in Dubai
"I have three weeks and then we'll see, but maybe I will go to ride in Dubai," said the jockey who had been riding in the United States recently before a short break and he tuned up again with a couple of mounts on the all-weather at Southwell in England before arriving. "Southwell is the toughest track in England to ride, physically, with a very long straight so you are pushing the horses hard for a long way. It's very demanding. That made sure I was fit. And it's nice to be somewhere warmer too."
Millard was sparing in his praise of both horse and rider, describing Crimson Heart as "not a very good horse" after his second dirt victory for the season.
"And de Sousa didn't make any mistakes and that's all you can ask of your jockeys," Millard said.