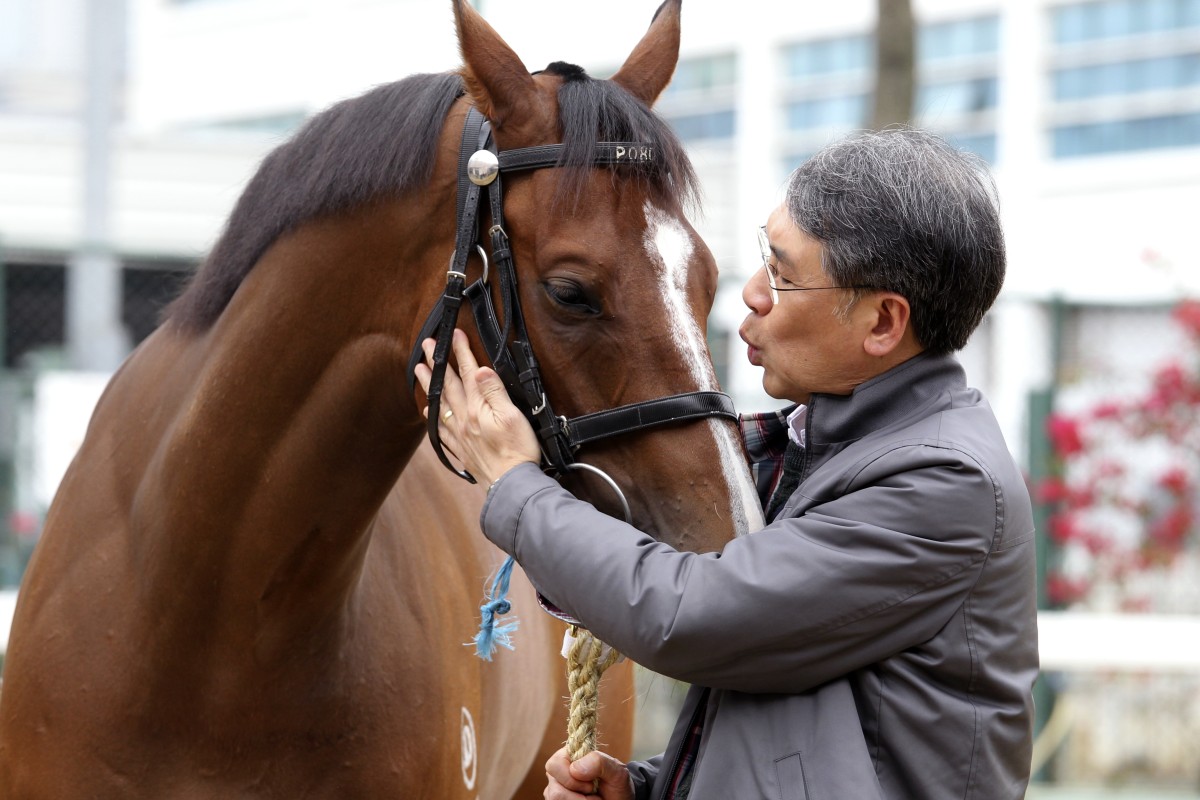 Hong Kong's distinctive English horse names are a lot of fun and one of the most distinctive aspects of racing here, but most of us only know the half of it. Yes, Chinese horse names provide more of the same, with similar auspicious themes of luck, fortune, money and mysticism – and all with the same generous sprinkling of silliness.
Every horse stabled at Sha Tin has two names – an English one, and its far more often-used Chinese one. If you live in Hong Kong and haven't heard 步步友 Bo Bo Yau, the rough pronunciation of Able Friend's traditional Chinese name, being bandied about by someone on the street, you haven't been getting out much.
For every horse named something like "Happy Lucky Dragon Win" and bringing a smile to our faces and confounding commentators, there's a 歡運龍勝 Foon Wan Lung Sing (Happy Lucky Dragon Win) – although the English and Chinese names aren't necessarily related.
When they are related, and they are translated using the most basic methods – and particularly when it is a popular phrase – it can result in some amusing cases of "lost in translation".
Superstition and numerology play a big part in selecting a suitably lucky horse name, and Chinese sayings are popular too, and it seems that when a Chinese name is translated directly and without context, we get the classic nonsensical Hong Kong horse name.
A couple of weeks ago, we awarded our horse name of the year to the as-yet-unraced What Man Horse, an utterly ridiculous name that narrowly edged out Everyday Lettuce and Luxuriant Growth for top prize.
Interestingly, in all three cases, the Chinese name has been translated in the way that each character is translated, but the overall meaning of the phrase hasn't quite carried over.
What Man Horse comes from 何方人馬 Ho Fong Yan Ma, a saying that is commonly used in old martial arts films and means "Who goes there?" or "Who is that?" – something Bruce Lee might say before opening up a can of whoop-ass on some poor passerby unlucky enough to pick a fight with the wrong bloke. Apparently, it is quite catchy as far as names are concerned.
Everyday Lettuce comes from the horse's Chinese name, lettuce – 生菜 or Sang Choi – characters that when pronounced can mean "grow wealth". It is the reason lettuce is a must have dish during Chinese New Year festivities.
See what sort of territory we are getting into here, people? We have opened up a can of worms.
Luxuriant Growth is another where the Chinese name is much more sensible, 欣欣向榮 Yan Yan Heung Wing being an idiom that means the prosperous growth of trees.
This is all making perfect sense now.
But what of the best Chinese names where the English name might not match it for absurdity? After canvassing some Cantonese-speaking racefans, we have came up with a shortlist for "best Chinese name".
Top of the list has to be a relatively new arrival, Almond Lee-trained New Zealand import Striking Star. He got to stick with his sensible, but still a bit Hong Kong-esque, English name, but was given the Chinese moniker 菠蘿油 Bo Lor Yau – a rather less straightforward, but far more tasty, "pineapple bun with butter".
By the way, be careful throwing these pronunciations around – Cantonese is notoriously difficult to learn, and you may end up asking for something entirely different if you want a pineapple bun with butter.
There is the same fixation with money, wealth and good fortune that is found in English names, but usually the locals are even more direct about it.
Billionaire Pan Sutong named Giant Treasure 大印銀紙 Dai Yan En Ji – which means to print bank notes, or a cash printing machine. The owners of Lamrosa went a step further and named their new acquisition 提款機 Tai Foon Gei – Automatic Teller Machine.
Dominant is named along similar lines – 多名利 Dor Ming Lei meaning a lot of fame and wealth – but most of the top horses seem to fit the Happy Lucky Dragon Win template. There are a lot of stars and Chinese zodiac symbols going on.
Dr Gene Tsoi Wai-wang stuck to the formula when he named champion mare Elegant Fashion before she was imported to win the 2003 Hong Kong Derby. 勝威旺 Sing Wai Wong is three separate words meaning win, power and busy, with busy in this context meaning plentiful.
"There is certainly a lot of superstition involved, and it is important for people to have a lucky name," said Tsoi at Sha Tin on Saturday.
On face value, Tsoi's stayer Mr Gnocchi has a name totally unrelated to his "other" name – 好靚仔 Ho Leng Zhai means "very handsome or beautiful man" – but it is not so.
"Gnocchi is the name of my golden retriever and at home we call him ho leng zhai, handsome boy," Tsoi explained. "I dared not tell anyone before he had won a race that he was named after a dog."
Australian-born owner David Boehm is well-known for his horse's poetic Chinese names. Boehm hands over responsibility for naming horses to close friend and business partner Anthony Cheung Hin-shun, who said the English name of the first horse he named for Boehm, Art Trader, inspired the theme.
"Owners in Hong Kong like to have theme for all of their horse names," Cheung said. "All of my own horses, like Accepted and Verdane include one word – 闖 Chong – where the character looks like a horse going through the gate."
Secret Sham's name – 風花雪月 Fung Fa Suet Yuet – is an idiom meaning wind, flower, snow and moon. It is used to describe the scenery of different seasons, and also happens to be the name of a famous Hong Kong adult movie from the 1970s.
"David is such a romantic guy, so I decided to use the same two Chinese words, 花月 Fa Yuet, starting from his horse Eyshal – it means flower and moon, and in Chinese relates to women, lovers, poems and wine and so forth. The great success from Eyshal, Dan Excel and Secret Sham has proved the two words bring him luck."
Of course, every trainer or jockey gets given a Chinese name. So too does every horse visiting for an international race or entered for an overseas simulcast – whether it be Cirrus des Aigles, Black Caviar or Frankel –but that is another story for another day.
-With thanks to SCMP reporter Kevin Kung