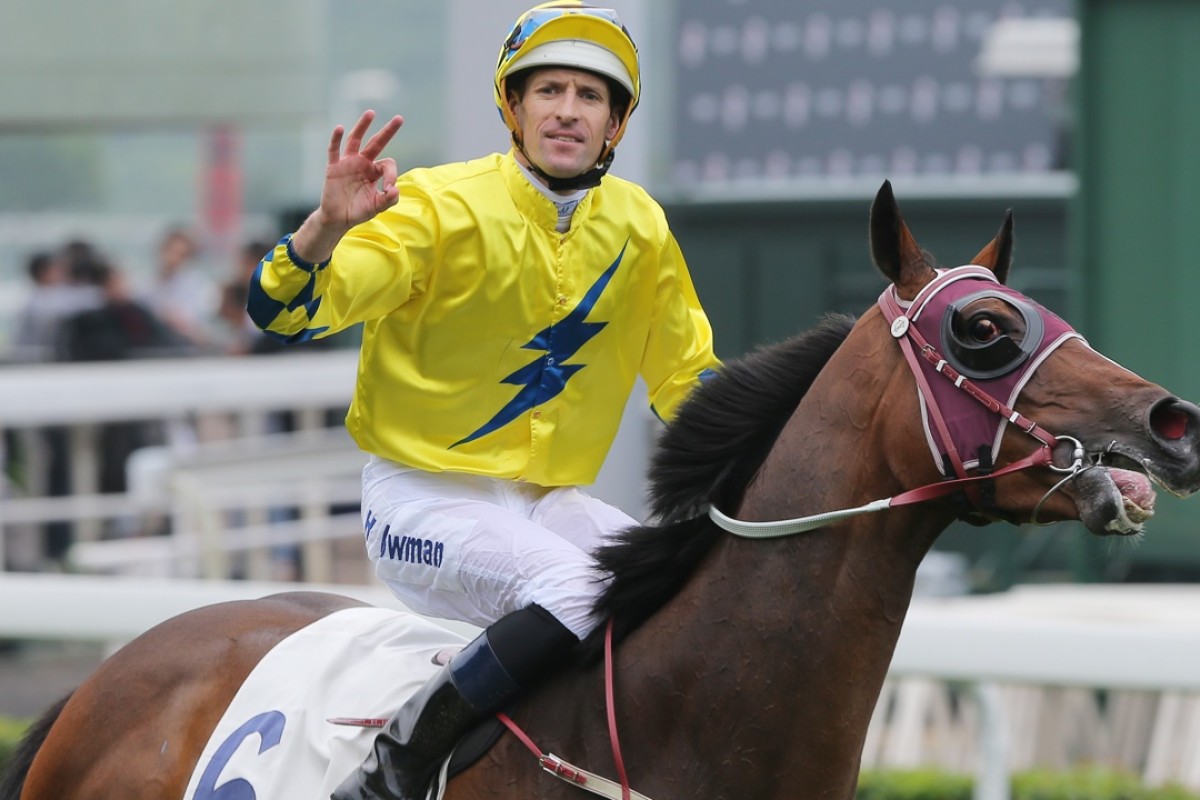 The striking thing about Monday's release of the nominated horses for the first of the four-year-old classic races is how far behind the eight ball most of them are at this point.
Only 19 names were on the list. Of the 19, four of them are yet to start in a race here, and another six have raced once, of which only Werther has performed with any real distinction.
Of the 19, four of them are yet to start in a race here, and another six have raced once, of which only Werther has performed with any real distinction
Prune away the horses rated in the low 80s and that doesn't leave a great deal – in fact, Monday confirmed the competitive core of the Classic Mile field would be pretty much the same names you might have nominated a month ago.
It's Thewizardofoz, Blizzard, Sun Jewellery, Hero Look, plus questionable milers like Lucky Bubbles and Divine Boy, who make their way into the field because they're up and running and in form and have the rating. Can they be competitive? That will be one of the questions come race day but at least they will have had a preparation to find out.
For much of its history, the Classic Mile – or Classic Trial as it was once known – was run in February as a logical conduit to the Derby the following month. The addition of the 1,800m Classic Cup as a softer distance stepping stone changed that and pushed it back into January.
Now, there are a couple of months between the Classic Mile and the Derby but, if horses are too late getting ready for the Mile at the end of January, that does have some implications for horses being late to get ready for the 2,000m in the back half of March.
We've talked before about whether distributing permits in mid-year really works, given the length of time between permit, finding a horse and securing it and then importation.
In these cases, we are talking about permits for higher-rated horses – the so-called "ready made" Derby runner who gets there without actually having to perform here.
So the new and questionable policy regarding a minimum 70 rating for Private Purchases isn't a factor – although you wonder whether some tried horses, with not much pre-import racing and upside, could be on the rise by this stage and playing a Classic Mile role if the permits and importation happened earlier. With those horses often having to race more often now to qualify for the 70 rating, that's probably a pipe dream unless there is some rearrangement of the processes.
Instead, we are going to have to populate the first of the classic races with highly rated but largely under-prepped horses unlikely to be competitive. Ah yes, more 100-1 chances. In a year with quality like Thewizardofoz, Sun Jewellery and Blizzard & Co, we won't notice, but there will be seasons to come where the race suffers as a consequence.
Will Chairman's Sprint Prize attract Australian speedsters?
The addition of the Chairman's Sprint Prize to the Global Sprint Challenge and the subsequent move to the May date could at least give the race a more permanent home on the calendar and make it a more attractive international option.
The Chairman's Sprint was once a regular feature in May, moved forward a couple of weeks into April, then to March and then February, sometimes as a standalone Group One but also coupled at different times with the Audemars Piguet QE II Cup, Champions Mile, Gold Cup and even the Derby programme.
The trainers of both Buffering and Sydney-based Rebel Dane have flagged Hong Kong as a preferred option
What seems clear from recent days in Australia is that the return to May 1 and a positioning after Sydney's Championships around Easter, could make the Chairman's Sprint into a logical follow-on for some Australian short-course sprinters.
There are Group One 1,200m options for them in Brisbane and Adelaide after the big races in Sydney, but the trainers of both Buffering and Sydney-based Rebel Dane have flagged Hong Kong as a preferred option.
Buffering's trainer, Rob Heathcote, has the strongest reason for doing so as he intends to take the sprinter to Dubai for the Al Quoz and his best option after that is to come to Hong Kong as quarantine restrictions don't allow for a return straight home.
We've seen precious little of Australia's much-touted sprinters in international events at Sha Tin in recent years but indications are that might be about to change.
Fine line for rider availability
The turnover in the jockey ranks that happens in the next week or two ensures the Jockey Club will still be walking a tightrope for numbers going forward.
There are five careless riding bans ending, including the arrival of much-anticipated Ryan Moore, but in the other column of the ledger, Vincent Cheminaud and Gregory Benoist will be taking the revolving door out this weekend, to be followed by Silvestre de Sousa in just over two weeks.
If there is any delay to the expected returns from injury of Ben So Tik-hung and Kei Chiong Ka-kei at the end of the month, then numbers will remain precarious around the twenty-jockey level when you're looking at full fields of 14 at Sha Tin.
The returns of Matthew Chadwick and Eddy Lai Wai-ming are up in the air and for practical purposes, they are phantom licensees – a name on the list but not riding.
For the second time in recent weeks, something had to give on Saturday with an unpredictable unavailability cropping up, the stewards saw it coming and made provision for it. All's well that ends well but had the absences been multiple, it wouldn't have been enough, and walking the plank with numbers is tempting fate.
The club doesn't like to have excess riding personnel sitting too much in the room without sufficient opportunity for gainful employment – no doubt something along the lines of idle hands and the devil's work – but it is asking for things to go wrong.