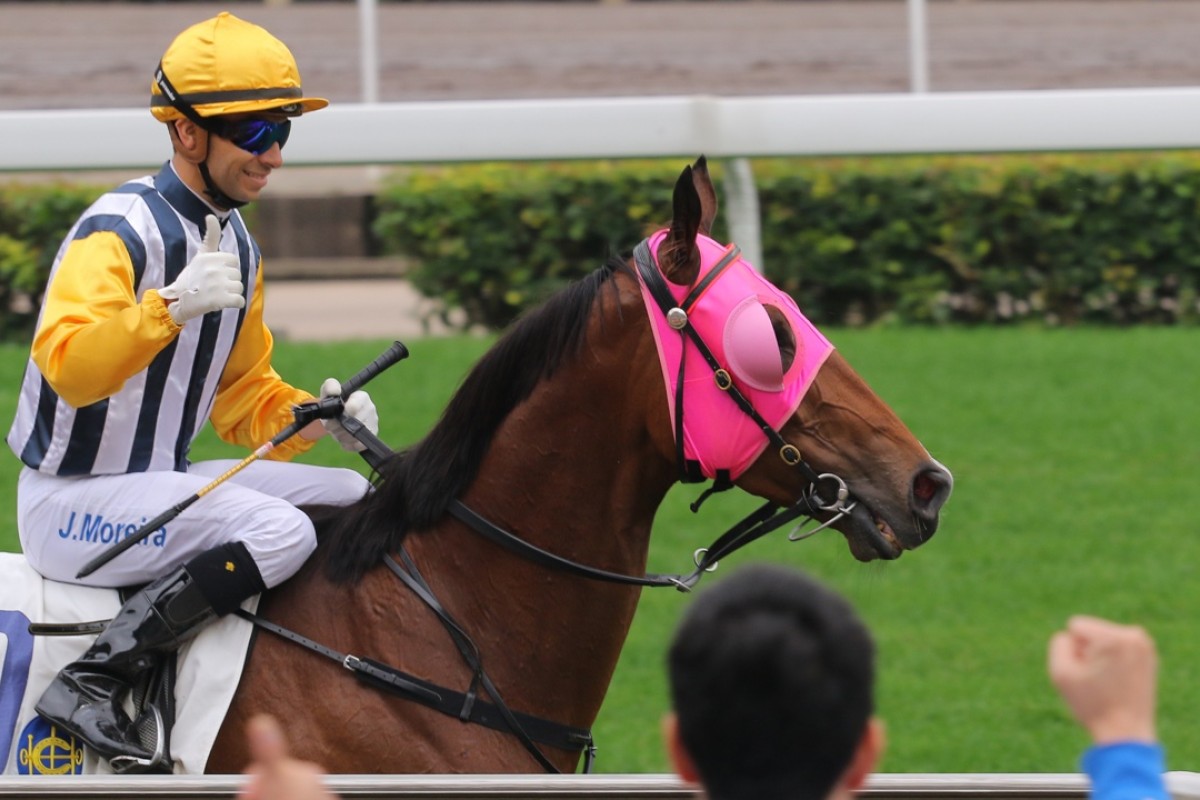 Champion jockey Joao Moreira said Hit A Home Run might have unwittingly helped round out the education of House Of Luck yesterday when the slow-maturing five-year-old produced a shiny new version of himself to win his second race.
House Of Luck had led throughout to win impressively in Class Five for Jacky Tong Chi-kit in October and had been in front every start since without another success until yesterday's win as the middle pin of Moreira's treble.
"Actually we didn't think he would lead today because there were other fast horses in the race, but I didn't think he would be as far back as he was," said Moreira after Francis Lui Kin-wai-trained House Of Luck swooped in the final 200m to score with some authority.
"But there was the incident at the start which led to Hit A Home Run being scratched and the horses were in the gates for some time and I think House Of Luck kind of fell asleep.
I thought, based on his win for Jacky, that he should have won in Class Four, now he has
"When the race started, he didn't have the pace to put himself where he usually is but the way he won, flashing home like a nice horse, showed that he can do that too. I thought, based on his win for Jacky, that he should have won in Class Four, now he has and maybe he can win another."
Lui said that House Of Luck's own timid nature had led to the leading tactic on the gelding.
"He used to be quite scared of other horses, so he was better out in front but it looks like he has gained some confidence and seems to be improving," Lui said.
Moreira racked up another treble, with G-One Bo Bo in the third, House Of Luck in the fourth and sealed his day with Lucky Ever for Danny Shum Chap-shing in race eight.
Shum warned the Brazilian that Lucky Ever would not be the best beginner and he got that right, the brother to Pikachu settling in midfield before coming through the field to win.
"It's lucky he had a good draw because he jumps slowly and was able to get away with it," Shum said. "He bled on the track last year but we gave him time to recover and it doesn't seem to have held him back."