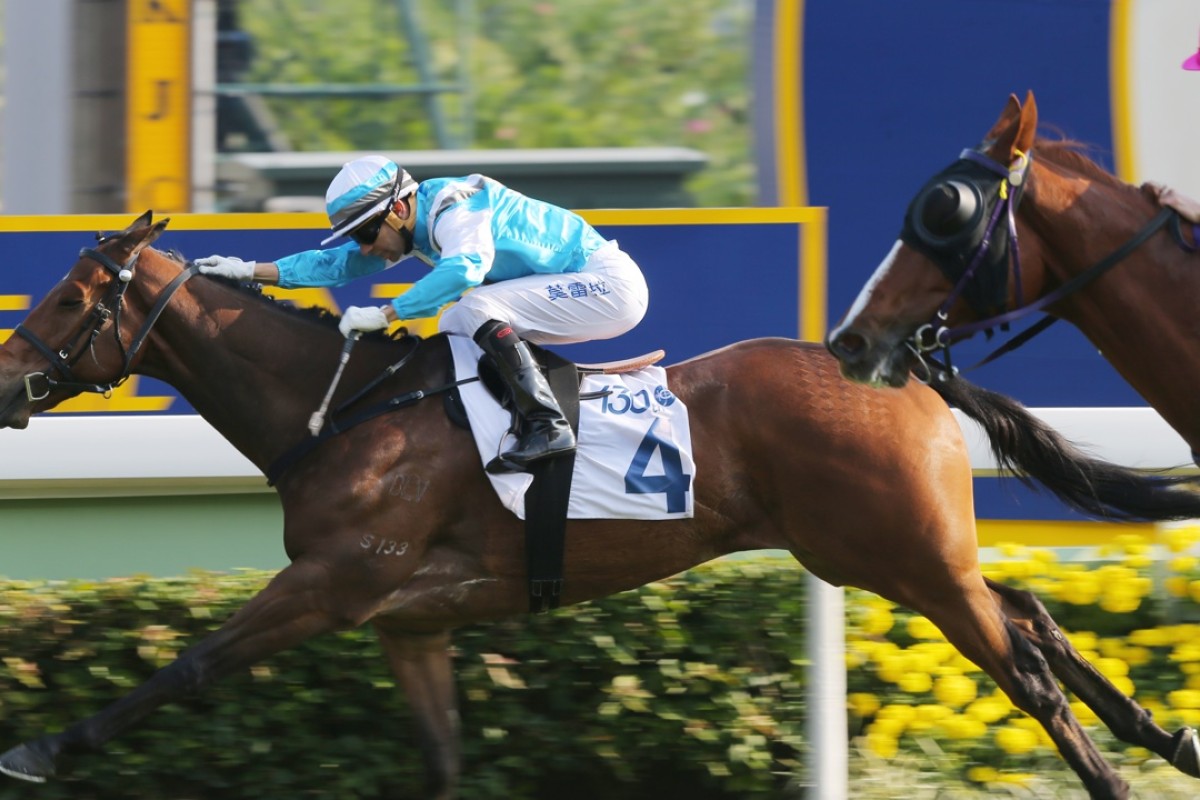 Soul Achiever's career has been punctuated with injury issues but the five-year-old's return at Sha Tin on Sunday was enough to suggest he will soon be back in the winner's circle.
The gelding has shown good talent in his eight starts, winning twice, but he hasn't been seen at his best yet with injury issues holding him back and he had been on the sidelines since May last year after chip fractures were taken from his knees in June.
That probably is not going to improve as he gets older so now is the time to strike and his fourth behind So Fast in the final race on Sunday was enough to say that Soul Achiever is going to pay his followers sooner rather than later.
So Fast controlled the pace from the lead and made it tough for finishers to get into the finish, but Soul Achiever did close the race off soundly against the tempo. More importantly, for a brittle horse, it was the kind of first-up run after almost eight months that won't hurt Soul Achiever but should see him produce his best next time out and his best is good enough to be taking out a race at the bottom of Class Three.
Opening the card, we thought there was some profit to be had following a new horse from the David Hall stable, Major Connection.
Major Connection showed some talent in his three trials towards the end of 2015 then was struck down with a fever in mid-December and was unable to race as scheduled.
When he came back to work, Major Connection did not trial but went straight to the races on Sunday and was at cricket score odds at his racing debut.
He finished nearer last than first but don't let that deter you, as he was making good ground at the finish when blocked for running.
Major Connection might require a run or two still and a little more distance but he certainly has the talent to win a Class Four and is worth a throwaway ticket at long odds in his next few runs.