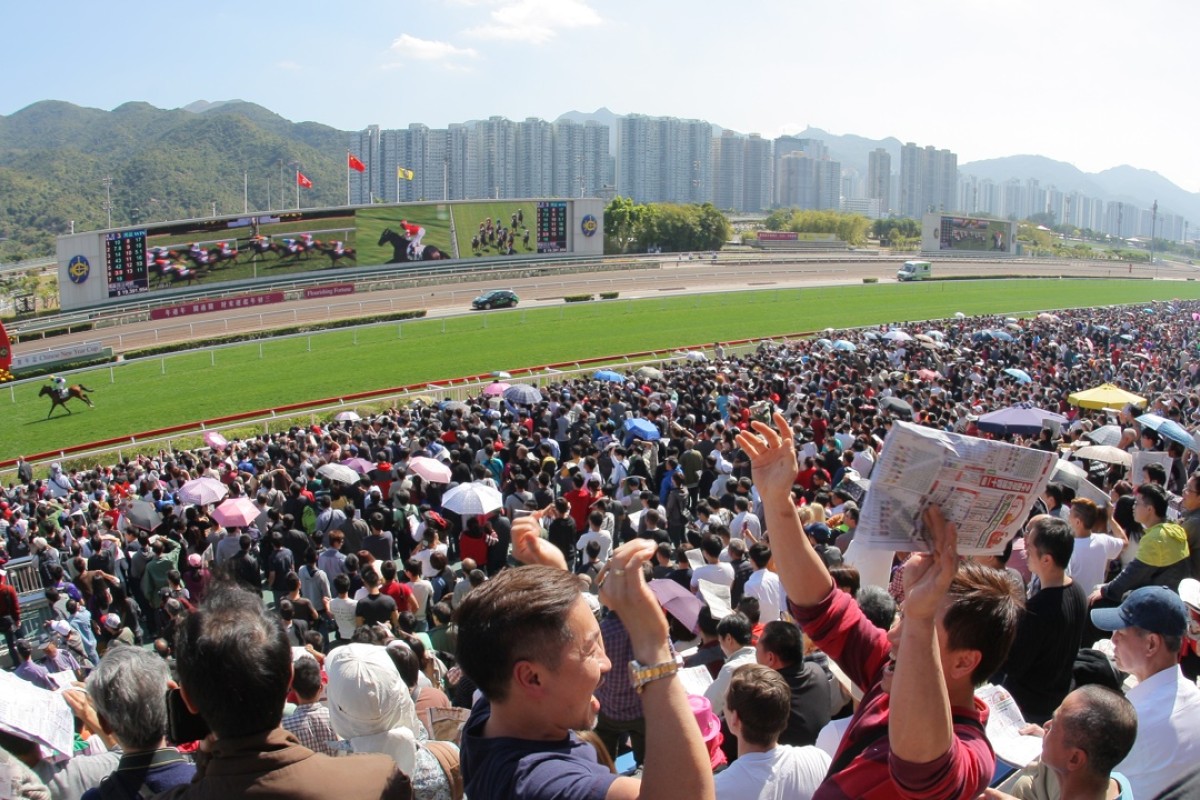 The bogeymen under the bed were bigger and scarier than ever before at the opening of the Asian Racing Conference but the pricing of racing's betting has much to do with its vulnerability to global illegal operators.
Asian Racing Federation chairman and Hong Kong chief Winfried Engelbrecht-Bresges talked about the consolidation of illegal wagering as it morphed from a local activity – when the neighbourhood bookie held local bets in Hong Kong on Hong Kong races – to a global scene, where technology and the internet not only increase the reach but also muddied the trails of illegals.
Bernard Saundry, chief executive of Racing Victoria, talked about the "parasites" – illegal betting operations draining revenues from Australia – although he didn't talk about the problem of customer dissatisfaction with legal fixed odds outlets which ban or restrict customers.
There are certainly any number of threats around - every day the world is smaller through technology
Racing Victoria has a cuddly relationship with those legal bookies so that wasn't a surprise, but if anything drives a punter into the arms of discount-waving illegals faster than just being able to get on, we're not sure what it is. Not a pricing issue per se but a key customer comfort issue, like pricing.
Engelbrecht-Bresges and other speakers are emphasising the growth of fixed odds betting versus pari-mutuel, even for what was once an exclusively pari-mutuel operator like Australia's TABCorp.
Pari-mutuel betting on racing theoretically gives back to its customers less from the total amount wagered on a race than fixed odds operations.
There is a difference – an actual set amount is removed before calculation of dividends in pari-mutuel betting; in fixed odds betting, the house advantage is a theoretical concept based on odds offered, the theory holds over time.
As sports betting grows – globally it topped racing for the first time in 2014 – that becomes more relevant, since sports betting is nearly all conducted at fixed odds.
Hong Kong's tote win pool returns 82.5 per cent of money wagered to the punters, while a market on a football match might be returning 90 per cent on a Jockey Club market, even more for a punter who breaks the law to shop around on the web.
So that lower margin is a big advantage for sports betting, along with the fact that customers are more able to identify with kicking a ball than riding a horse.
That pari-mutuel margin also gives illegal operators a competitive edge. They have minor overheads, allowing them to return to losing punters a large proportion of their house advantage.
Hong Kong's 10 per cent rebates for larger tickets, introduced in 2006, were designed to combat this but exchanges can still offer even bigger rebates than that and keep a margin.
There are certainly any number of threats around – every day the world is smaller through technology. What was once unthinkable is now real; like the Jockey Club having to compete for a customer choosing sports instead of racing, or a customer in Australia preferring to bet on Hong Kong races with an exchange in the Philippines.
The bogeymen are there and they are real but any answer must surely come back to pricing as at least part of the solution.
Werther's Classic Mile run may point way to the Derby
Instead of being the definitive guide to the Derby future for the four-year-olds, the Classic Mile annually presents instead, post-event, as a fork in the road, anything but definitive and the 2016 version looked exactly that.
A number of Classic Mile winners have run well in the Derby but the reality is that only two, Olympic Express (2002) and Helene Mascot (2008), have gone on to win it. Success has been more frequent for horses beaten in the Classic Mile unluckily and/or finding the 2,000m Derby a more suitable assignment.
This year's Classic Mile was quite truly run, a point in its favour as a reference going forward and perhaps Werther fell into both categories, even though unlucky in the circumstances of the event – if he has clear running when he wants it, Werther wins – ignores that the winner did more work in the run and Sun Jewellery was the better performance and a legitimate victor.
But the landscape changed with the plain effort by Thewizardofoz, who now does look a stamina query, and the feeling that Blizzard and Lucky Bubbles might not go the next step down the Derby path by contesting the Classic Cup. A level of talented horses may have been removed from the Derby picture.
As we mentioned recently, a number of "Derby horses" – ie staying types bought with Derby intent, whatever they might end up being – had not looked very advanced in their campaigns.
Well, the clock is ticking but it still has two months to run, a pretty long time in horse racing, and a great deal could change.
Pre-race, the Classic Mile looked a race of two halves – the half with no earthly chance and the half that would provide all the prominent finishers – and that largely played out. So we're not getting too carried away with Giovanni Canaletto's slightly surprising sixth off some woeful trials. He has finished at the head of the B division.
John Moore-trained Consort also improved off his debut to run seventh, so the race serves as reminder that horses which have been behind can catch up quickly, as can horses entering the Derby fray from alternative paths, as Luger did last year.
Tough and competitive for the jockey colony
It just occurred to us the other day that, while we usually feel there is quite good strength and depth to the jockey colony in Hong Kong any time, there has probably never been a tougher, more competitive time for any rider.
Not only a runaway train in Joao Moreira heading things up but now we have Ryan Moore and Silvestre de Sousa making a quick impact with winners, but also commanding good numbers of worthwhile mounts.
Then we have the likes of Zac Purton, Brett Prebble, Douglas Whyte and so on and so forth down the batting order based here full time, and they haven't gone away.
And then you've the situation we have this weekend with riders of the calibre of Christophe Soumillon, Hugh Bowman and Craig Williams being flown in for the day just to block out a few more rides. Realistically, the first eight or 10 rides every race will be accounted for and the others probably aren't the ones you'd really pick out for yourself as a jockey