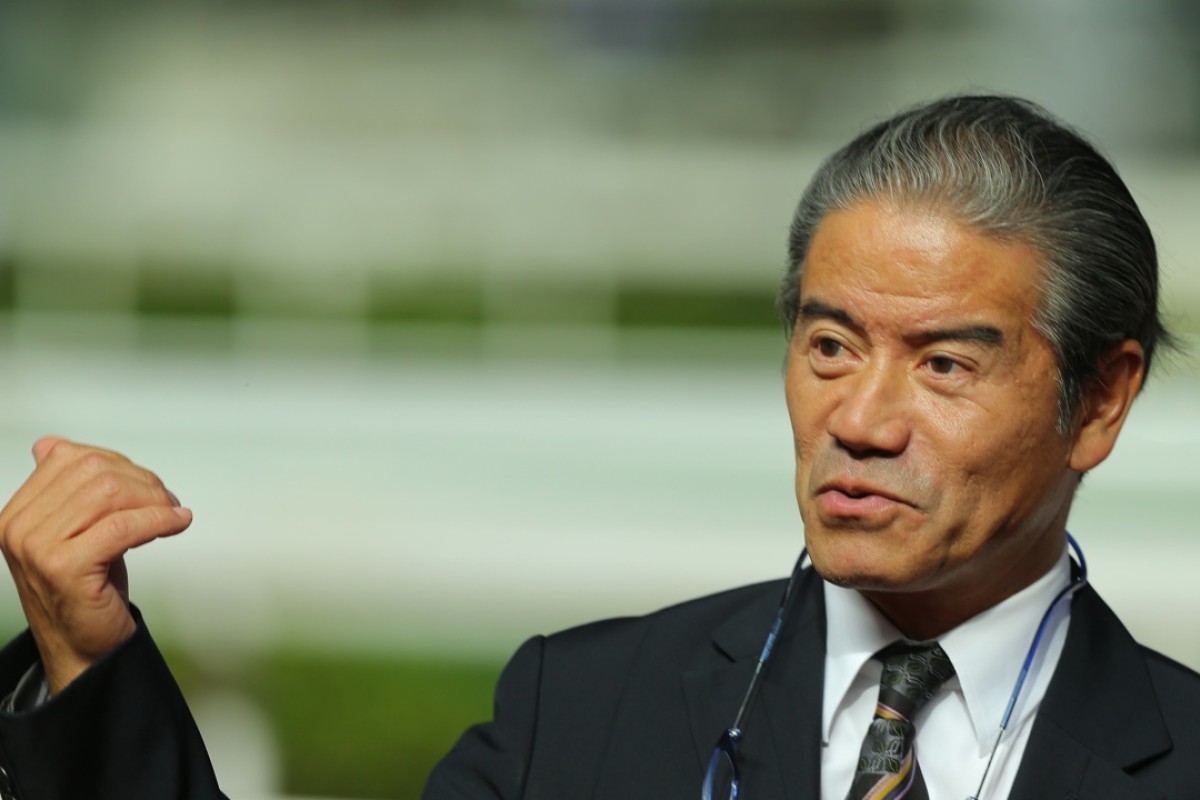 Top trainer Tony Cruz believes Hong Kong needs more races for its elite horses – but is not looking overseas to expand the assignments of his best after Sunday's Group One double shot at Sha Tin.
Cruz has a powerful hand in both the Centenary Sprint Cup – saddling up Hong Kong Sprint winner Peniaphobia – and the Stewards' Cup, where he has Beauty Only and Beauty Flame as well as 2014 winner Blazing Speed.
"It's a shame that we don't have more races for these top horses – they can only run about six times a season because of the programme," Cruz said.
But he added that Dubai is not on the dance card for Peniaphobia, who was runner-up in the Al Quoz Sprint in 2015. "With the Chairman's Sprint now an international Group One here at home, he'll be running in that and unfortunately the timing is wrong for him to run in both races.
"I think my only possibility for Dubai is Helene Super Star, because he needs 2,400m and we just don't have those races in Hong Kong."
Cruz said he is leaning to the "Beautys" in the Stewards' Cup today, with Blazing Speed more likely to need the 2,000m of his next assignment in the Gold Cup.
"Blazing Speed needs to run otherwise there is too long between his races, but he's seven now and a mile is bit short for him – like everyone he's getting a bit heavier and lost a bit of his pace," Cruz said. "The Beauty horses are my best, as long as there is no rain – they both want a firm track. I'm not too worried about the pace because we know Beauty Flame will race up front and Beauty Only at the back – one way or the other, one should be suited."
John Moore has been a consistent Dubai visitor in recent seasons but said his team may consist of just Not Listenin'tome this time, with Stewards' Cup runner Designs On Rome, who ran in the Sheema Classic last year, more likely staying home.
"Most of my entries for Dubai were insurance, since the entries were free, but it's doubtful I'd have more than one – I think Not Listenin'tome has done enough to deserve a start in the Al Quoz," Moore said yesterday as he prepares to saddle up seven of the 23 runners in today's Group Ones.
"I don't think a trip away is the right thing to do with Designs On Rome after he had that surgery in the off-season. Some of them might find a race at The Championships in Sydney, though."
Not Listenin'tome is under a fitness cloud, with a blood sample coming back suggesting mild inflammation, and a decision on whether he takes his place in the Centenary Sprint Cup will come this morning.
"If it was serious, I'm sure he would have been scratched this morning," Moore said. "At this stage, though, the club is monitoring it and we'll see in the morning. The boy who rides him says he's in great condition and, to look at him and in his work, you wouldn't know there is anything at all wrong with the horse.
"But a blood test has come back with a little abnormality, which isn't ideal and bloods are amazing these days, they can tell you just about anything."