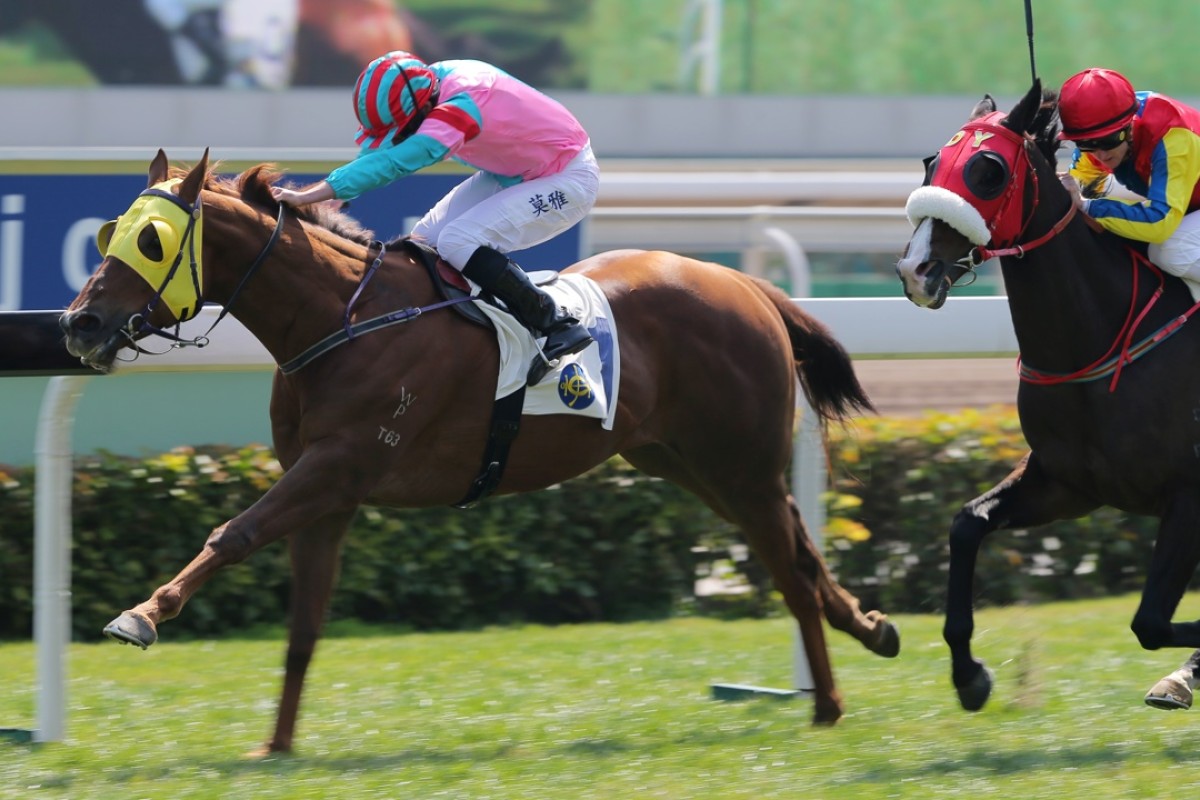 Any concerns Almond Lee might struggle to keep his licence for next season have been allayed approaching the midway point of the term and a double for the likeable trainer yesterday took him two steps closer to the magical mark of 15 wins.
The 51-year-old Lee entered this season with two black marks under the "three strikes and you're out" system that requires trainers to reach a performance criteria of 15 wins in a season.
After victories with Class Five pair Ambitious Speedy and Cool Pal, the handler now just needs four wins from the nearly 400 races remaining to avoid a show cause hearing at the end of the season.
"I was never worried," Lee said, adding that avoiding scheduling clashes with his bottom-heavy string, not scratching for wins, is his biggest concern.
Lee has a near-capacity stable, but with 43 of his 58 horses in work in either Class Four or Class Five, he says he is forced to implement a rotation policy of sorts to ensure his horses all get a chance to race regularly.
"It's nice to have numbers but sometimes it doesn't help to have so many low-rated horses," he said. "I have nearly 60, but sometimes it seems more like 40 because there are always clashes, you have to take turns with them."
Lee doesn't expect either of his two winners to be relieving the pressure by rocketing up in the ratings, either, with both seemingly destined to float around in the cellar grade for however long they are around.
It took Ryan Moore's vigour to extract enough effort from Ambitious Speedy to eek out his maiden win, which will put the four-year-old in Class Four, but that is likely to be only a temporary stay according to Lee.
There are a lot of horses in Class Five just like Cool Pal – good conformation and nice pedigree, but no heart
"I would say, be very careful following this horse next time," Lee said. "Look at him today, once he hits the front, he looks like he is going to win by two lengths. There are a lot of horses in Class Five just like Cool Pal – good conformation and nice pedigree, but no heart."
Keith Yeung Ming-lun overcame a missed start on Cool Pal to control the third, a Class Five over 2,000m, but Lee was crediting Yeung's rival riders with that victory.
"It was just handed to him and we got lucky," he said. "Keith was hanging on and leading, yet still he was left alone in front. How can that happen? No wonder he ran away and made it look easy.
"To be fair, Cool Pal has been pretty consistent since he came to me late last season, and he is a horse that actually can handle the distance – pretty rare in that grade."