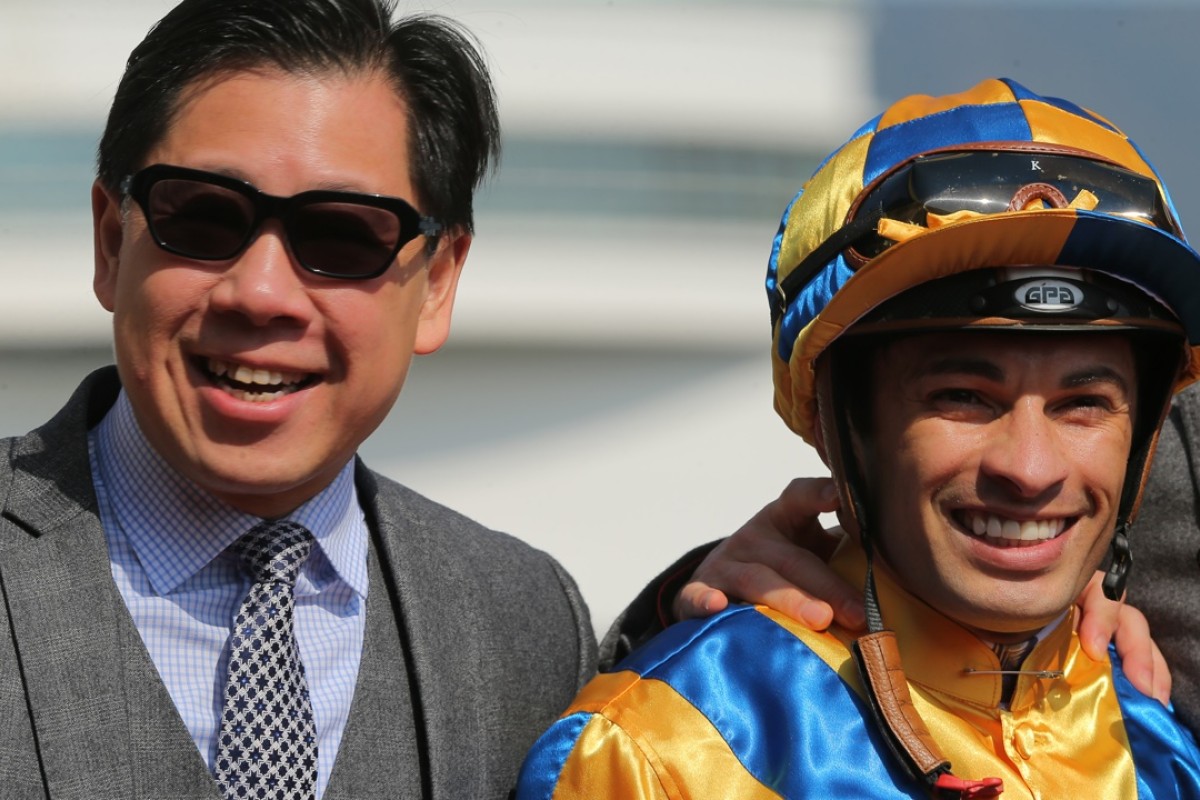 Former champion trainer Dennis Yip Chor-hong only recently went through the longest losing run of his career but left no doubt with yesterday's treble that his season is right back on track.
Yip had snapped a 100-runner losing streak on January 9, but things couldn't be more different now with Lucky Girl (Silvestre de Sousa), Unicorn (Zac Purton) and Secret Weapon (Douglas Whyte) giving him eight wins in the few weeks since and he has slipped into seventh place on the ladder.
Purton produced a gem of a ride to win the sixth race on Unicorn, but didn't walk away unscathed – literally – after a barrer incident.
"He jammed my foot against the stalls and my toe got slammed into the side – it's totally black already," Purton said as he limped from the track. "At least he won to make it bearable."
He's still a baby, a big horse with a big stride who is still working out where to put his feet
Unicorn looked badly placed from gate 12 in the race but Purton crossed early to a two-wide spot behind midfield before threading his way through the field.
"The breaks went our way. The speed was enough to open them up in places and I managed to find the fence and suck up into the race and save a lot of ground," he said.
"Last start, he looked the winner when he got to the front at the 200m but it was just his second run of the campaign and he was going quickly up to 1,600m and ran out of gas. With that run under the belt today, he went right on with it."
Oddly named Lucky Girl was Yip's first winner, strolling in after de Sousa gave him a perfect trip in midfield.
"He was lucky because he got some speed on, which he needs. He's still a baby, a big horse with a big stride who is still working out where to put his feet and he's going to be an even better five-year-old next season," Yip said.
The owner's choice of name for the gelding has raised some eyebrows but the explanation is apparently quite simple: he already owns a horse with Yip called Lucky Guy, as a member of the Celebrations Syndicate.