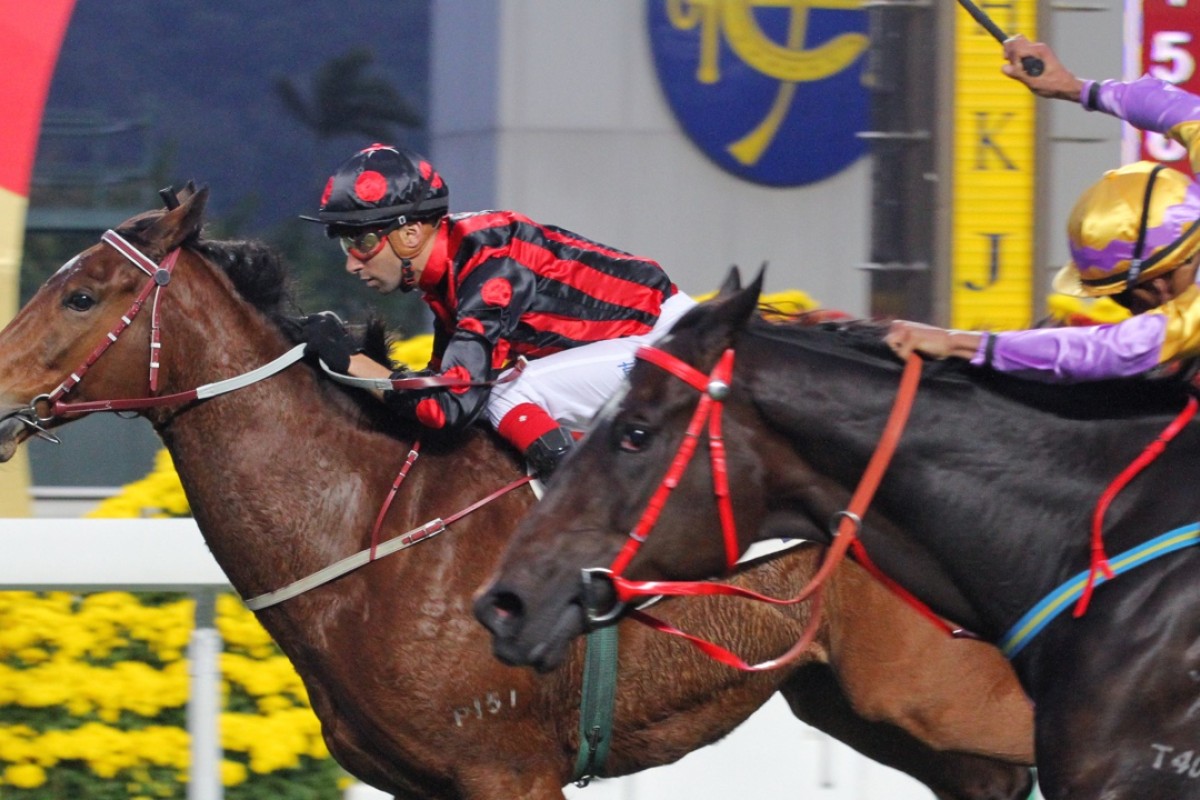 Easy Hedge had a flashing light and sirens on him in the final race but there were other less obvious horses for the black book from the big Lunar New Year meeting on Wednesday.
The John Size-trained three-year-old Easy Hedge should have won the final race by a clear margin after being badly held up in the straight while the enigmatic Ashkiyr got well ahead of him. The younger horse stripped a lot of ground back and failed by a narrowing short head to score a remarkable victory.
His first run at 1,800m confirmed Size's view a few starts ago that the best of Easy Hedge was going to be at a distance and, who knows, perhaps a year from now we'll be looking at him as a Derby runner.
Carrying less fanfare was Dennis Yip Chor-hong-trained Flying Force in the ninth race.
Our Folks controlled a very slow speed in the race then sprinted hard so it was hardly an event put on for horses to run on from the back of the field and win, but Flying Force managed to slice quite some ground back in the final 300m.
He had admirers at his first two runs at Happy Valley but couldn't have had much more go wrong there and disappointed. Time will tell where he might get to but the gelding looks good for a Class Three victory in short order.
The same should be true of stablemate Lucky Guy, owned in similar interests to Saturday's winner Lucky Girl, after he finished ninth to Presidentparamount.
With some very slow tempos in earlier races, it seems many decided that on-pace was the only place to be and favourite Jolly Jolly set a suicidal pace in the second last after finding the front.
He should be forgiven his defeat but so should Lucky Guy, who was rushed around the field into second while the pace was hot. He had nothing left at the finish and that was no surprise but held on well enough in the circumstances.
This was his first run in blinkers, in which Lucky Guy was two from two in Australia ridden more quietly and market support suggested he is just coming into himself now.