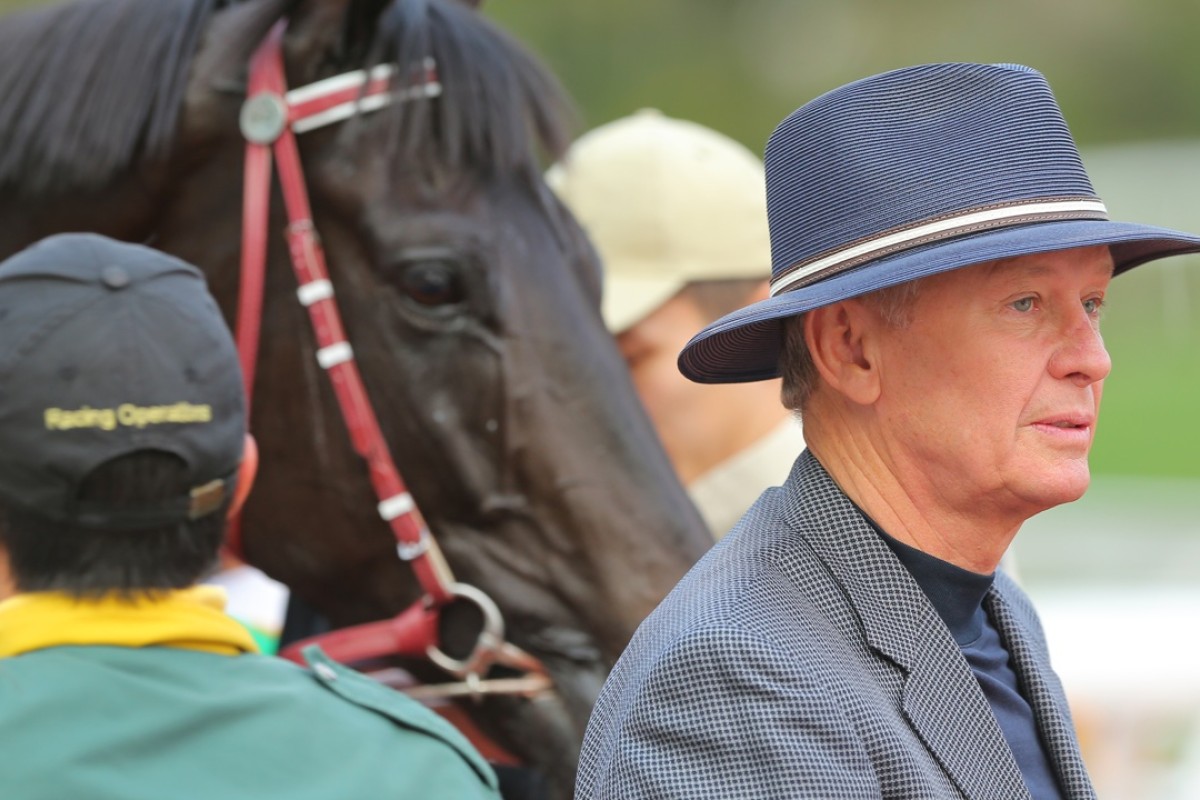 Maybe John Moore was right after his midweek double at the Lunar New Year meeting – the pendulum is beginning to swing for his stable in the Year of the Monkey, with the breaks going the trainer's way yesterday.
Last season's champion trainer, who endured a horror start to this season, continued his recent turnaround with a second straight double, which included a narrow decision to Midnight Rattler.
Midnight Rattler got what Moore said was "the win he deserved" – but only just – in Class Three after a Class Five breakthrough earlier in the day for Dragon Harmony when he was gifted a sole lead.
"That's great - another two and things are looking a lot better, and we had some luck go our way with both of them," said Moore, who now has 17 wins for the season. "We weren't confident we had won with Midnight Rattler at all."
In fact, winning jockey Joao Moreira was so convinced he had been beaten he congratulated rival Keith Yeung Ming-lun, rider of runner-up Tonyboy, after the pair fought out a fierce battle in the final furlong.
"I didn't think I had won, more because I thought my horse had his head up right on the line," Moreira said.
Midnight Rattler had run three consecutive seconds leading into yesterday's race, behind So Fast twice and to Universal Union two starts back.
"He is as honest as the day is long, and has been running behind some very nice horses," Moore said, adding that Midnight Rattler could progress now that he has broken into Class Two.
"That's going to help him a lot because I think he was struggling with the big weights in Class Three," Moore said. "We will keep him at 1,400m for now – that is what is working for him and we will just keep him there. It's just a matter of waiting for a race where there is a vacancy in Class Two."
As for Dragon Harmony, a three-year-old that had taken 11 unplaced runs to drop to 37 in the ratings, Moore seemed to think there was little upside.
"He has been very disappointing – he trialled well in Australia but he just hasn't brought his best to Hong Kong," Moore said after Howard Cheng Yue-tin found himself in front and with very little pressure in a 1,650m dirt race. "We got pretty lucky, he was left alone with no pressure. I just told Howard to grab the front, if he could, but I was surprised they just handed it to him like that."