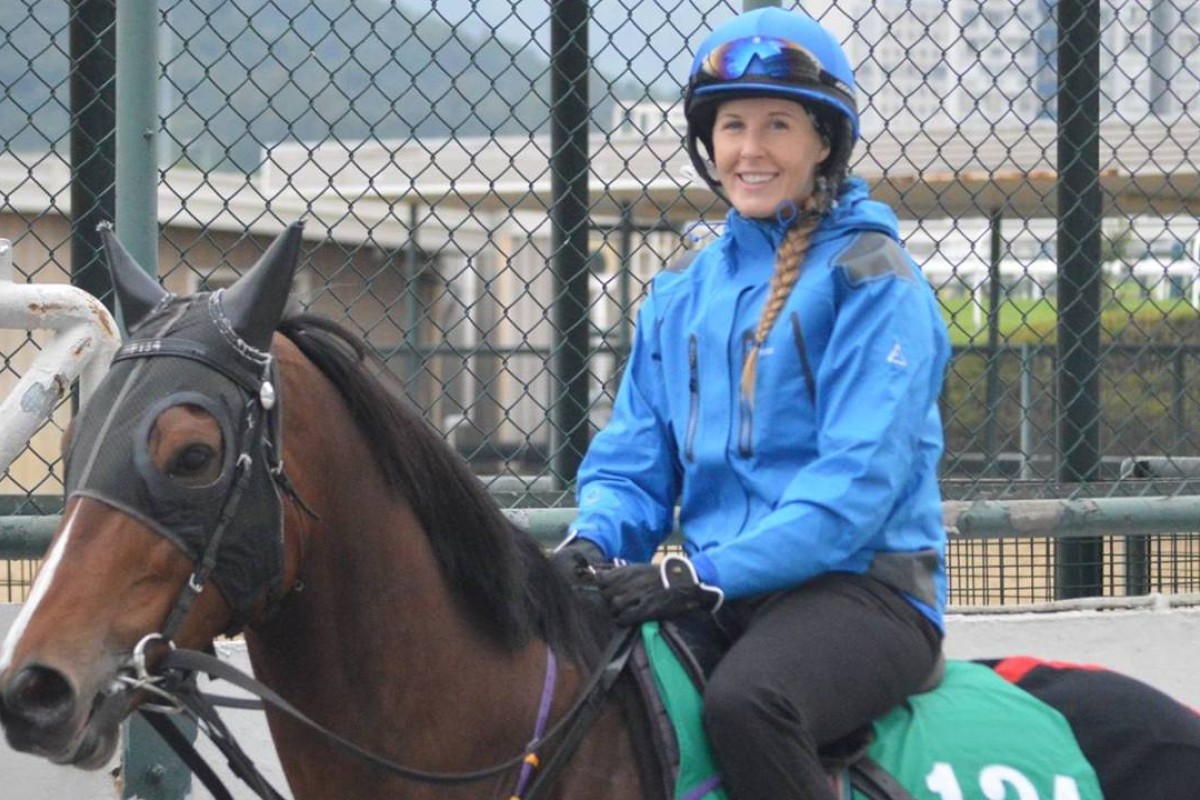 Benno Yung Tin-pang seems to be finally getting the best out of Class Three winner Happy Place, but the trainer was deflecting all credit to his French trackwork rider Xaviere Cottereau for re-educating the unpredictable gelding.
Honestly, Xaviere deserves the credit, as she is the one that has helped straighten the horse out a little bit
Happy Place has been as frustrating for punters as he has been for Yung's stable staff, throwing away victory by being difficult to ride late on a number of occasions, but made it two wins from three starts with a tidy three-quarter length win.
"Honestly, Xaviere deserves the credit, as she is the one that has helped straighten the horse out a little bit," Yung said. "She is great at spending time with the horses, especially doing the extra work that needs to be done with difficult horses."
Happy Place has caused his share of problems at trackwork, even badly injuring a riding boy last year with his antics, and although Cottereau admits the five-year-old isn't necessarily her favourite horse, she has dutifully gone about schooling the miler to help turn his form around.
"He is a real handful and a little bit naughty, we even tried running reins on him in an effort to canalise him," she said.
Happy Place's win in the last gave Yung a double, the trainer bookending the card after Derek Leung Ka-chun scored a narrow win on promising second-starter Friends Of Nanjing in the opening event.
Leung gave the three-year-old son of Jet Spur a lovely ride from barrier six after admitting he found "nothing but traffic jams in the straight" in the horse's debut last time out.
"We were very unlucky last start and I'm glad I got another chance on the horse," Leung said. "I hope I get another chance again because he has a lot of ability. To be honest, a win today was a bonus because we expected he would need further and a step up to 1,400m next time."
Yung picked the horse out of a Sydney trial in which the then two-year-old beat Raphael's Cat, a horse that finished runner-up in the Group Two Danehill Stakes at Flemington late last year.
The trainer said that as impressive as the sit-and-sprint effort was yesterday over 1,200m, there was still plenty of upside for the well-built youngster.
"He is a lovely type of horse, and has some scope for improvement I think," he said. "He is strong and tough, but still very green and immature. He is going to be a lot better over further, we can step him up to 1,400m next start but I think he will eventually get a mile."