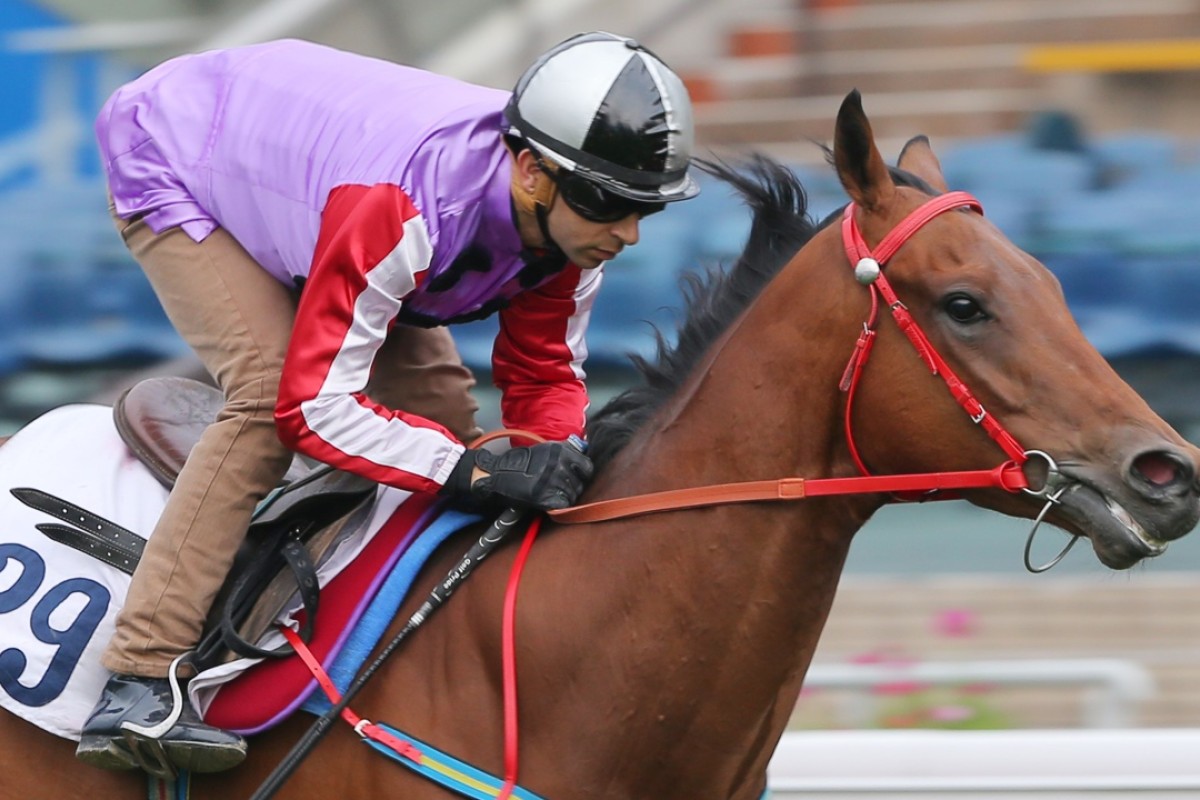 John Size is enjoying a bumper season all round and especially with his new, unraced horses, so Perpetual Joyance looks one of the next ones to win after his impressive debut at Happy Valley on Wednesday.
The three-year-old had shown signs of greenness at the trials along with some talent so it was uncertain how he would handle his first trip to the races but Size's horses are doing everything right at the moment.
Camped in the box seat by Joao Moreira, Perpetual Joyance had the rail to follow and the back of the eventual winner Ocean Roar, so he had a bit going for him in running.
The pace was probably the most sedate lead tempo Ocean Roar has been able to enjoy for more than a year, and he is tough to get past even when he has to work too hard in front, so it was hardly surprising that he kicked strongly to win his sixth race over the Valley 1,000m.
A tough professional in the lower grades, Ocean Roar gives a guide to where Perpetual Joyance is at currently, as does another well-seasoned sprinter in third-placed Fantastico.
Taking a line through them, Perpetual Joyance should win a Class Four race shortly and the youngster has scope to go on winning when he does.
It isn't usual to find a horse for the black book in the cellar grade but one horse on a very low rating who is screaming out to win one is Ever Shiny.
It isn't much of a recommendation, 17 starts for two thirds, but at the very bottom of the bottom class is not the hardest place to win a race and Ever Shiny just wants things to break his way.
He found the line very strongly for fourth with the pace against him at Sha Tin behind Chans Delight earlier in the month and then he did the same on Wednesday night behind Master Viking.
One problem with Ever Shiny is figuring out what his best distance is but he seems to be appreciating sprint distances, if only he can find one with a solid pace.