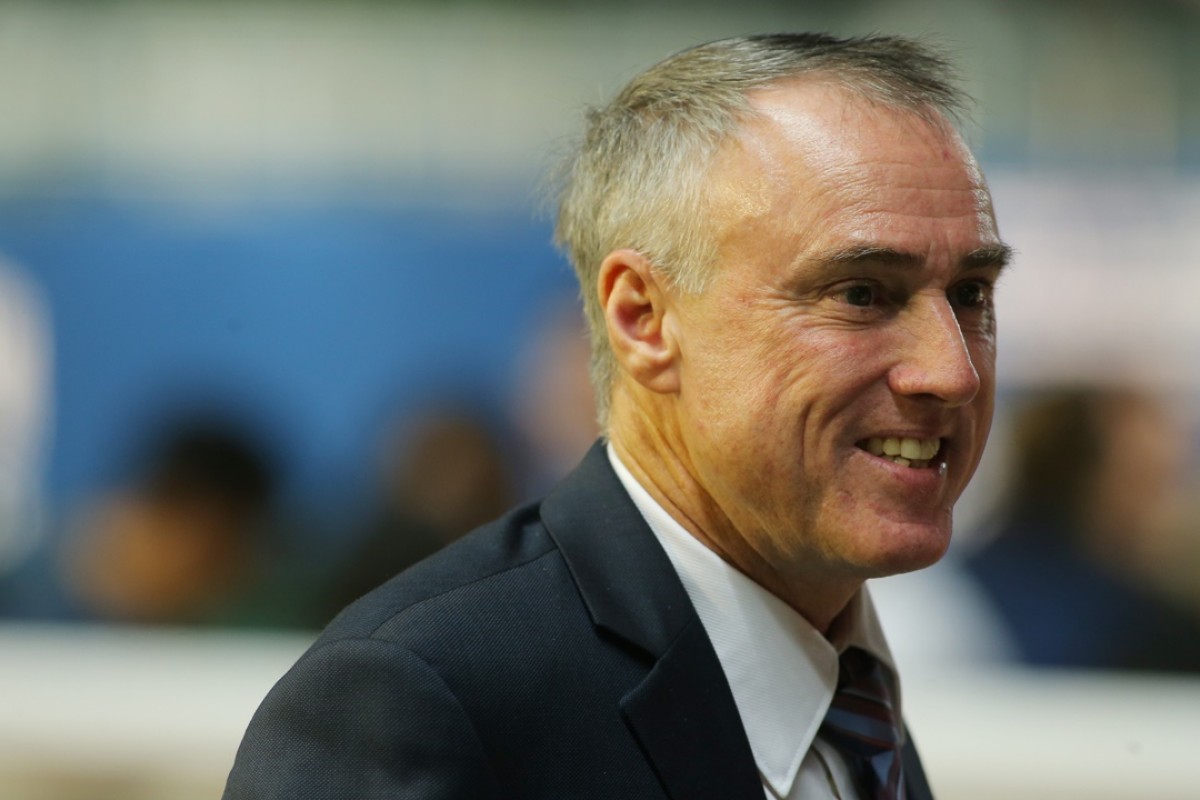 Most fans are already looking at John Size as the season's champion trainer but they might just be looking at an "Anzac" quinella too after Paul O'Sullivan continued his strong form with a double at Happy Valley last night.
It certainly feels different to last year when the stable just had no depth ... this time, I've got horses who still have a bit to come
O'Sullivan is in a purple patch, with Moment Of Power (Zac Purton) and Back In Black (Karis Teetan) taking him to seven wins in the last 10 days and the New Zealander slipped into second on the table, two clear of Danny Shum Chap-shing, in the process.
"And it certainly feels different to last year when the stable just had no depth," O'Sullivan said. "I remember a few months from the end of last season looking at my horses and wondering how most of them were going to win a race before the end of it. This time, I've got horses who still have a bit to come and even horses yet to race. I've got a few trialling here on Saturday."
Both of O'Sullivan's winners last night fall under the "more to come" category, although how much more depends on which one you're discussing.
"Back In Black is doing the job. He's been winning and racing well from bad gates and tonight he had a draw and a good run through the race but still only scraped in, so he probably does have his limitations but it's hard to fault what he's done – three wins from seven starts," O'Sullivan said.
Moment Of Power has impressed with his gate speed at the trials and that proved a key point in winning at his debut over the Valley 1,000m, neither of those components an easy task, and gave O'Sullivan his first winning debutant since November 2012.
"He's got abundant speed and he's pretty professional for an unraced horse, even though Zac said he did want to get a little bit keen in the run," O'Sullivan said. "He's only a three-year-old, the experience will bring him on after tonight and he's got the right sort of temperament to be a decent horse."
Purton also won for Caspar Fownes on Blocker Dee in the following race, a son of former smart Hong Kong sprinter Hidden Dragon.
"He had the right gate, they went slow and I was able to put him outside the leader and that was the right spot," Purton said. "He hasn't quite gone through with it at the finish before now but the best part of his race tonight was the finish."
Almond Lee's season is going well enough that nobody even talks about whether he'll get the 15 he needs to safeguard his licence – Gold Talent (Alex Lai Hoi-wing) took the second race last night to take him to 13 for the term.
"Actually, I didn't think this was Gold Talent's race because the distance was a little short. My plan was to run him tonight over 1,650m, then back him up next week over 1,800m, which I think is his distance now," Lee said. "But even now he's won this one, I can't see any reason to change the plan and he'll still be entered for next week."
And seven-year-old Thanksgiving (Derek Leung Ka-chun) turned back the clock to lead throughout in the second Class Four mile.
"When they let him run 29 something for the first section around to the Football Club, I was laughing to myself," said trainer Derek Cruz. "He's not getting any younger but he's still hard to get past in this class when he's allowed to go slow in front."