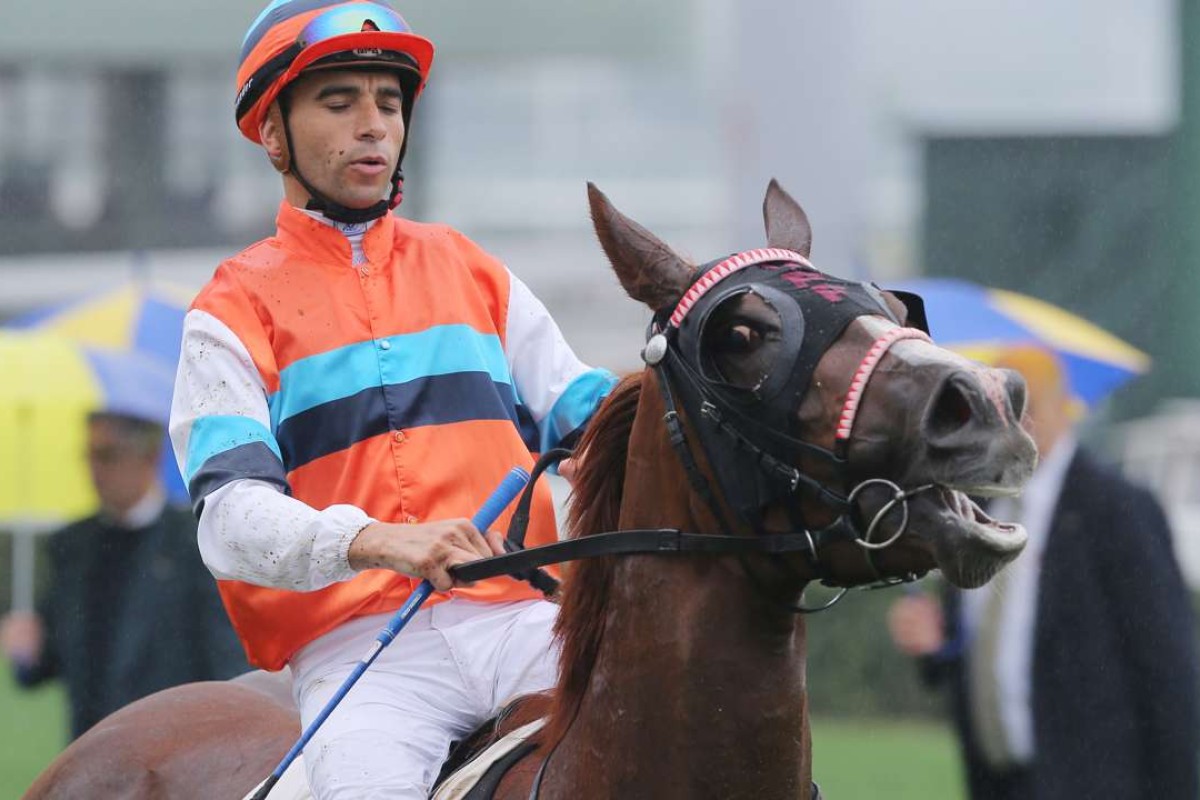 Taking his record to two from two on Hammer King was part of a treble for the Magic Man, Joao Moreira, but even he was surprised at the sudden onset of 'wow factor' in the Class Four sprinter.
Ricky Yiu Poon-fai-trained Hammer King had looked a serviceable, handy type of horse improving with racing in his six prior starts and had won under difficulties when Moreira got on him for the first time three weeks ago.
But, with a change from a ring bit to a lugging bit, a better barrer draw and a softer run, Hammer King towed his jockey through the field to win his way out of Class Four untouched after looking in trouble.
"Wow. I was stuck in there without a run until the last 200m but when it came, he just pulled his way through it," said Moreira. "It's some time since I rode a horse that went past the others in a canter like that, still travelling on the bridle."
Wow. I was stuck in there without a run until the last 200m but when it came, he just pulled his way through it
Moreira said Yiu's gear change played its part though in presenting a more manageable four-year-old this time.
"Last start, this horse won doing everything wrong and to be honest I had my doubts about how much he would learn from that and bring back to the races today," Moreira said.
"But I think he respected me a bit more with the change of bit, so Ricky's done a terrific job on that, and I think I knew more about the horse having had the ride on him too."
Hammer King rounded out a winning treble for Moreira, which had begun in the Class Five with Chancellor for Tony Cruz and continued in the Class One with Rewarding Hero.
Chancellor's win down in Class Five for the first time carried a little historical trivia with it, as it was Moreira's first ride on him and he got past Faithful Boy (Zac Purton) in the final stages to score.
In December 2012, Chancellor was also the horse about to win Purton the International Jockeys' Championship at Happy Valley until along came Moreira on Noble Deluxe to nose him out in a Class Three and win the series for himself. That form is a distant memory now though and the seven-year-old Chancellor was just trying to get back in the winner's circle after a 21-month drought yesterday.
"I thought he had run well enough in Class Four so he had to have a chance," said Moreira. "Tony told me he's very one-paced but we got a perfect run and that was enough."