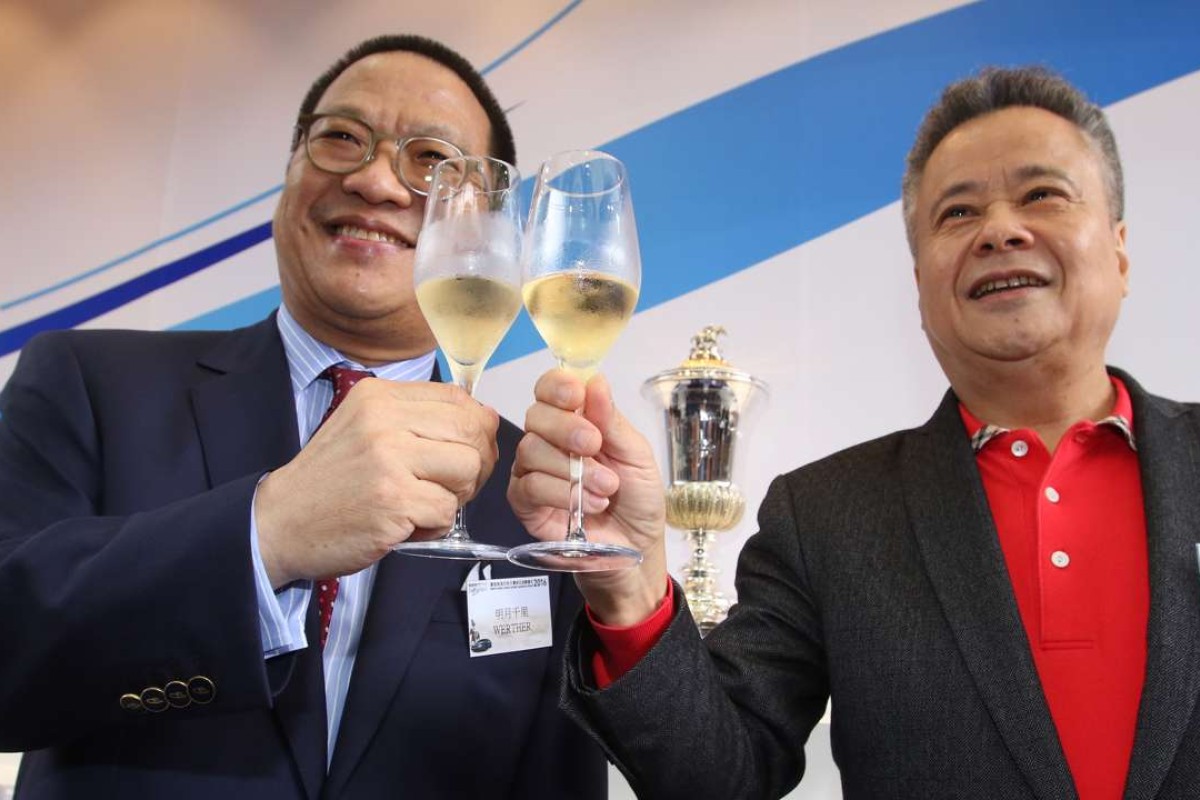 Thankfully, Tony Cruz came to the rescue after his rival trainers at Thursday's barrier draw for the HK$18 million BMW Hong Kong Derby went searching for speed in the 2,000m classic that is so often characterised by a lack of it.
King Genki has drawn the outside barrier, he always raced in France on the speed and he has to be ridden that way
The start is an awkward one, rolling straight onto a 600-metre turn, so the starting barrier is considered crucial by many but most of this year's leading chances drew kindly – John Moore's stablemates Victory Magic and Werther in two and three, John Size-trained Sun Jewellery and Eastern Express outside him in four and five, Giovanni Canaletto in seven and Blizzard in eight.
In fact, the only premier chance who really lucked out when the mini-BMWs had their roofs peeled off at Sha Tin yesterday was Helene Paragon, exiled to the 13 barrier.
Last year's Derby was fast-run but more like the exception that proved the rule, as the race is far more often run at a muddling speed that prevents it being a test of stamina and more a test of luck and jockeyship.
WATCH: The official barrier draw for the Derby
And, with the draw having settled not much, the mood of the gathering went in search of the pace and came up empty-handed, until Cruz – a six-time winner as jockey and trainer – put up his hand.
"Obviously, the best of my three is Giovanni Canaletto. Barrier seven makes no difference, he's got no early speed, he's a horse that you have to ride very patiently and has nothing until the last quarter," Cruz said.
"But King Genki has drawn the outside barrier, he always raced in France on the speed and he has to be ridden that way. Matthew [Chadwick] won't have too many options now so he'll let him roll. I've taken the blinkers off Green Dispatch, he resented them last time and maybe we never should have put them on, but he also raced on the speed in Europe, he'll position in the first three or four and he won't stop running. Giovanni Canaletto was only beaten by a length in the Classic Cup and he'll stretch them more with an extra 200m. The pace will be on and that will suit him."
Clarity which will please Moore, who was looking askance at the rest of the field despite having the biggest representation with four starters.
"I'd like a good tempo but mine aren't really the kinds of horses who could go out to take the lead even if it was there to take, although I do think Hugh Bowman will have Werther close from that gate," Moore said. "Hugh has shown in Australia that he is a master tactician in these situations and I've got top jockeys on all of mine. That's why you put these guys on, because they will have a plan A, plan B and so on and can improvise to give your horse the best chance. The only one of mine you can't do much with is Helene Paragon, he has to go back from that draw. He gets on the chewy, overracing, if you push him forward."
Size's team looked the best-placed in a slower speed as both Sun Jewellery and Eastern Express race forward in the field anyway but Size was not counting on any particular scenario: "We were here at the draw last year thinking it would be slowly run and then they ran along fast and it often happens that way. When there looks no pace, pace appears and when it looks like a lot of pace, it often doesn't."
Gerald Mosse did issue a cautionary word on Blizzard's draw, suggesting the middle looked tricky: "I don't want to push him and make him overrace and I don't want to be all the way back either. We will have to think about that."
Historically, gates seem less important. Only barrier five has missed providing a winner in the last 35 years, but gate one has won only once, and starting gates in double figures have launched the winner in four of the last five Derbies.