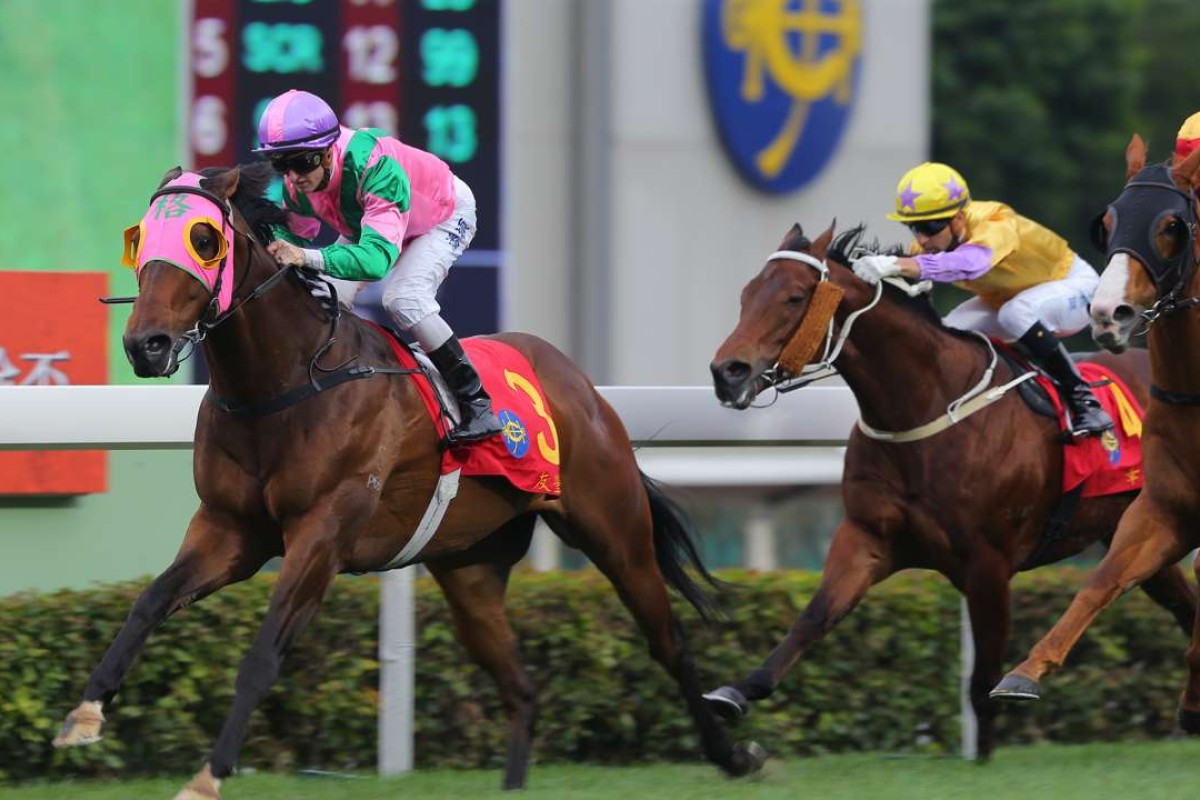 Trainer Paul O'Sullivan is optimistic about the prospects of champion sprinter Aerovelocity lining up in the Group One Chairman's Sprint Prize on May 1 as concerns subside about his colic attack in Japan.
The word from the vet clinic at Miho is that it all seems normal – it looks like it's a very inconvenient but simple colic
"The word from the vet clinic at Miho is that it all seems normal – it looks like it's just a colic, a very inconvenient one but just a simple colic," O'Sullivan said. "There's no thought that he needs surgery and what's happened is like a person having a stomach ache and, thankfully, no worse than that."
In Japan to defend his 2015 Takamatsunomiya Kinen victory, Aerovelocity developed some colic symptoms on Sunday night, any thoughts of him racing on the weekend were abandoned on Monday morning and the gelding was taken by road to Miho training centre outside Tokyo for further veterinary attention.
"They've scanned his intestines and found nothing amiss and he'll have another one later today as a precaution," O'Sullivan explained. "They want him to stay at the training centre vet centre for two days for observation but all indications are that he will recover quickly."
Hong Kong Sprint ace Aerovelocity out of Japanese Group One defence with bout of colic
At the vet clinic he can't do any sort of exercise so the longer he's there the more awkward the situation becomes as far as his fitness
O'Sullivan said he believes Aerovelocity can be ready again to run as soon as the HK$10 million Chairman's Sprint, and he is keen to get him back to the quarantine centre in Tokyo as soon as possible.
"Looking ahead, the thing about where he is now at the vet clinic is that he can't do any sort of exercise there so the longer he's there the more awkward the situation becomes as far as his fitness," O'Sullivan said. "At least in quarantine he can do some light exercise to keep him ticking along before he gets on the plane to come home, then we can get about preparing him for the Chairman's."