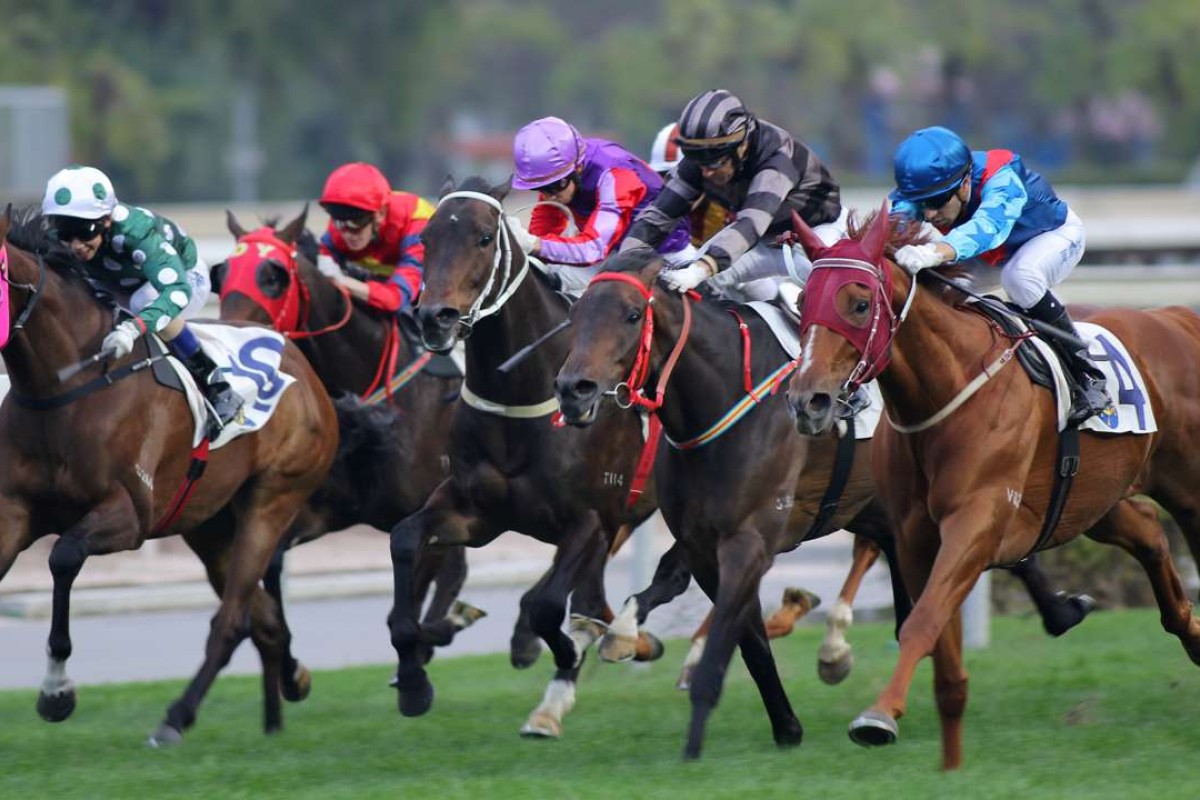 The fizz has barely died from his champagne celebrations after winning the BMW Hong Kong Derby with Werther and trainer John Moore was already diving head first into the 2017 edition when Rapper Dragon virtually became the first confirmed runner yesterday.
There's a lot of water to flow under the bridge, but we know where we're going with him
The three-year-old scored with something in hand off a mark of 91 yesterday that would probably have already guaranteed his spot in 12 months' time even before today's upward revision.
"There's a lot of water to flow under the bridge, but we know where we're going with him, the Derby," said Moore.
"He was bought as a good horse; already a Group Two winner and Group One runner-up at two in Australia and I thought we were lucky that the owner in Australia, Mr Cojuangco of Gooree Stud, was willing to sell him.
"Sometimes you worry about a two-year-old at that level coming out of a top yard like Gai Waterhouse's and whether they've already shown all they have, but this guy still has plenty ahead.
"He's so laid back that I'm sure he will stay 2,000m. If you saw him there today at the mile – Joao had to keep stoking him up to hold his position."
Rapper Dragon completed Joao Moreira's four-timer for the afternoon after a few anxious moments early in the straight as he angled clear, although the jockey was less concerned in running than some of the punters.
"Seems like that but I had a good run through, I was just concerned the last 250m, I thought he was going to run out and check somebody so I was careful about getting him into the clear without that," Moreira said and is right behind the Derby view.
"He was strong at 1,600m today and if it was 1,800m, I feel he would have won more easily so that indicates he's going to run further.
"Physically, he's a big strong horse who is ready for that kind of distance now, but mentally he's not quite there yet so it's a good sign that he is winning in Class Two."
Moore said the high rating made his job easier as he plotted a path towards next season's classics and his main task would be timing.
"There's no hurry, we don't have to overtax him because he's in the race now – we can be patient and choose whatever race suits," Moore said, then added that he has more southern hemisphere Private Purchase targets on his list after the Derby quinella with two New Zealand-breds last week.
"In fact, George is negotiating for one right now that's quite exciting. I'd even put him in front of Rapper Dragon as a Derby prospect if we can get hold of him."