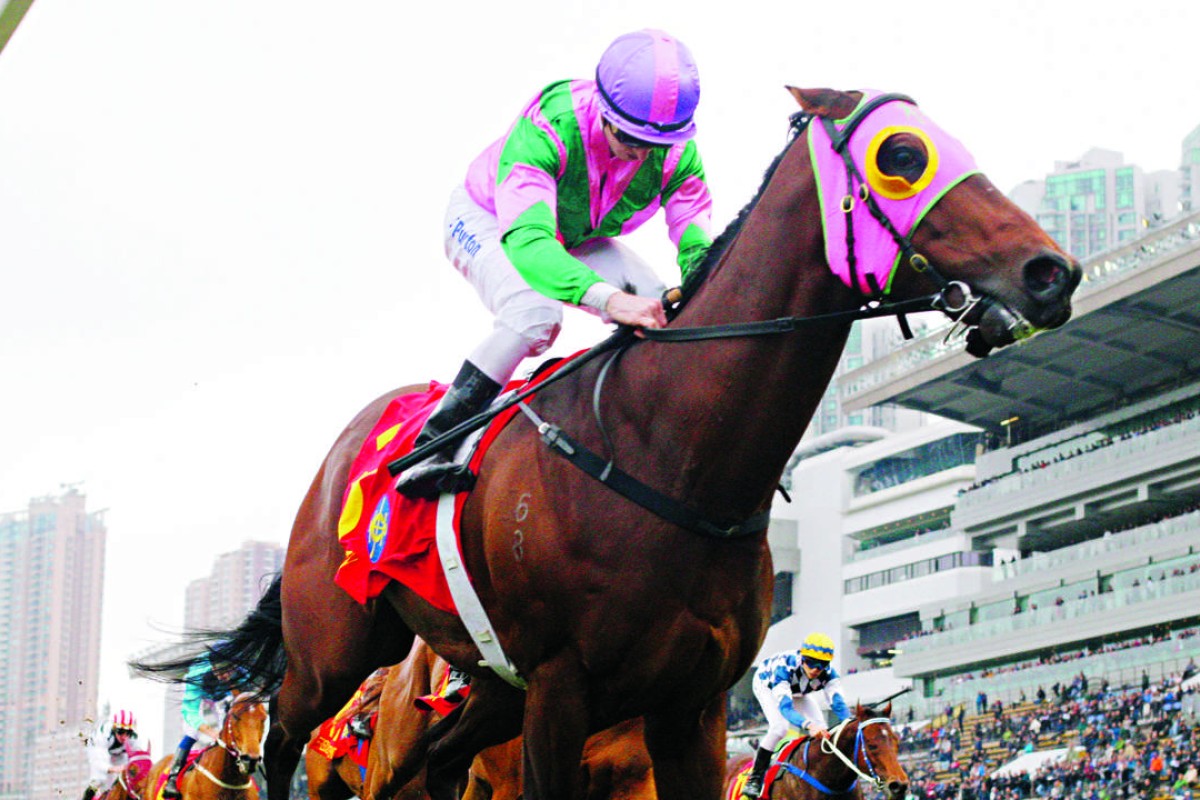 Hong Kong racing should become an even more appealing target for some of the world's biggest owners and trainers after elevation into the "Blue Book" and the promotion of 17 pattern races from next season was confirmed yesterday.
The International Race Planning Advisory Committee (IRPAC) rubber-stamped Hong Kong's rise from part two to part one of the International Cataloguing Standards and International Statistics Book – known as the "Blue Book" – after ratification from the Society of International Thoroughbred Auctioneers (SITA).
The move had already been put into motion in January at the Asian Racing Conference in India and was made possible by the opening of more than 30 races to international competition from this season.
This is a further recognition and a true testament to our world-class racing standard
Hong Kong now holds the distinction of being the only jurisdiction that does not have a breeding industry to be part of the Blue Book, and the announcement comes hot on the heels of some of world racing's breeding giants taking aim at an upcoming Group One at Sha Tin.
A star-studded Audemars Piguet QE II Cup on April 24 will feature horses from goliath owners Coolmore, the Aga Khan and Sheikh Hamdan bin Rashid al-Maktoum, as well as a trio of highly-rated horses from Japan in the international Group One.
Jockey Club chief executive Winfried Engelbrecht-Bresges said the new standing would further add to the allure of the club's feature races.
"It is great news to the global breeding industry because performances in Hong Kong's open international group races will now be duly recognised in the pedigree pages of horses on offer across the world's auction houses," he said.
"This achievement is only possible with the tremendous support from our horse owners who bring top-class horses to Hong Kong, boosting the standard of quality in our races to this level.
"This is a further recognition and a true testament to our world-class racing standard."
While the Centenary Sprint Cup was switched from a Hong Kong Group One to international Group Two, 16 other stakes races were simply switched from either Hong Kong Group Two or Three to the equivalent of international Group Two and Three races.
Among the races elevated to international Group Two level from next season are this Sunday's two feature races – the Oriental Watch Sha Tin Trophy and the Hong Kong Sprint Cup.
Four-year-old restricted events the Hong Kong Classic Mile, Hong Kong Classic Cup and BMW Hong Kong Derby remain restricted to Hong Kong-trained horses and will be considered "Listed" events, a level below Group Three, for international purposes.