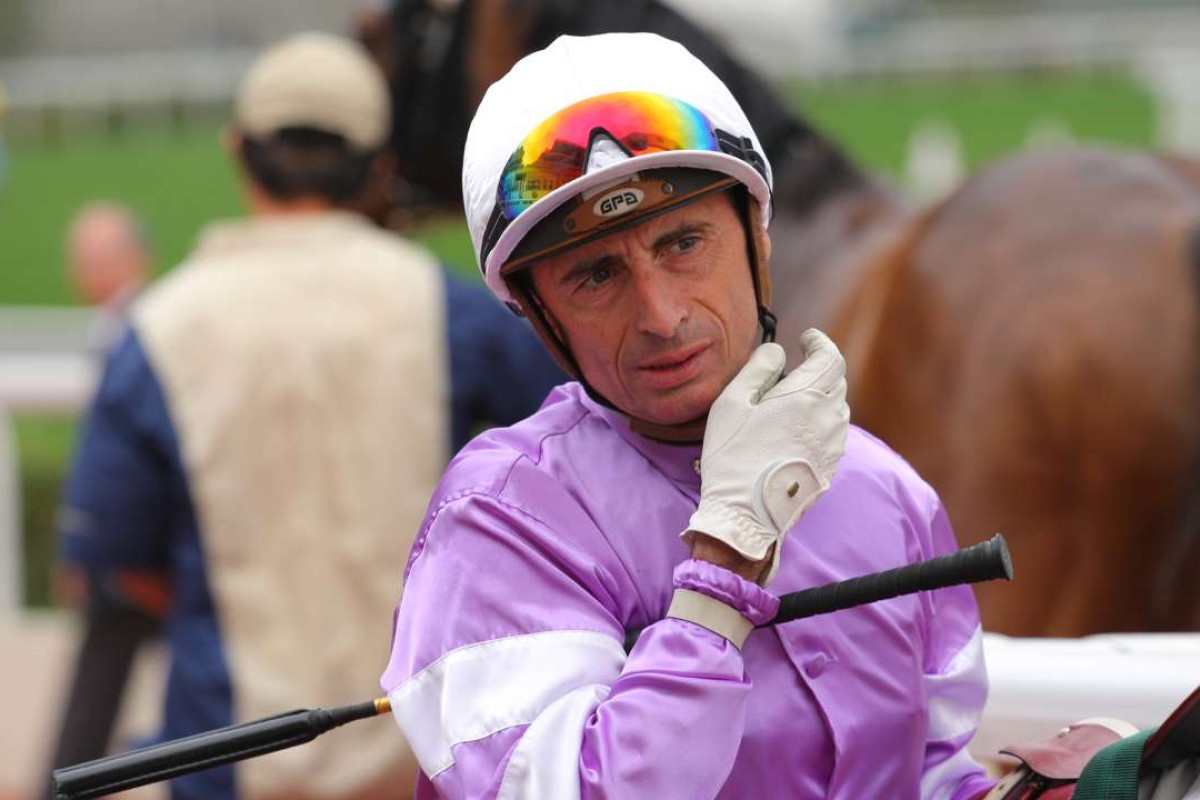 "I am not in the bin yet!" said top French jockey Gerald Mosse after a winning double at Sha Tin that might have been a treble with better luck and included a vital win for his boss, Manfred Man Ka-leung.
Mosse's great hands and timing were in evidence as he brought Man-trained Unique Joyous to win the Class Five mile with a leg in the air, then added all-the-way winner Flying Moochi for Me Tsui Yu-sak in the second last.
"Probably I should have won the last race too with People's Knight but this is racing - if he had wings I could fly over them because I had a lot of horse but he cannot fly so he cannot get clear," said Mosse.
The Frenchman's retainership with Man ends on May 1, which will also be the next time Mosse rides as he now commences almost a month of suspension, and whether that arrangement will be extended until the end of the season is still problematical.
"I had a six-month contract and I think I have only ridden half of that because of suspensions," Mosse explained. "But I hope my boss will keep the contract going. It is still under consideration, nothing is decided – I am not in the bin yet – so I hope a winner today will make the boss happy."
Unique Joyous has been his own worst enemy with slow starts in Class Four costing him races but Mosse was able to have him a touch closer against the lesser opposition and he put them away in no uncertain terms.
"Unique Joyous is much better than that class, so it wasn't a surprise," Mosse said.
Flying Moochi has taken a long time to win his first race in Hong Kong and he too hasn't been a straightforward ride but Mosse pulled the masterstroke by not fighting the horse, who can overrace.
"He had an awkward gate, he was a bit hot so I let him run to the lead and today he kept going," he said.