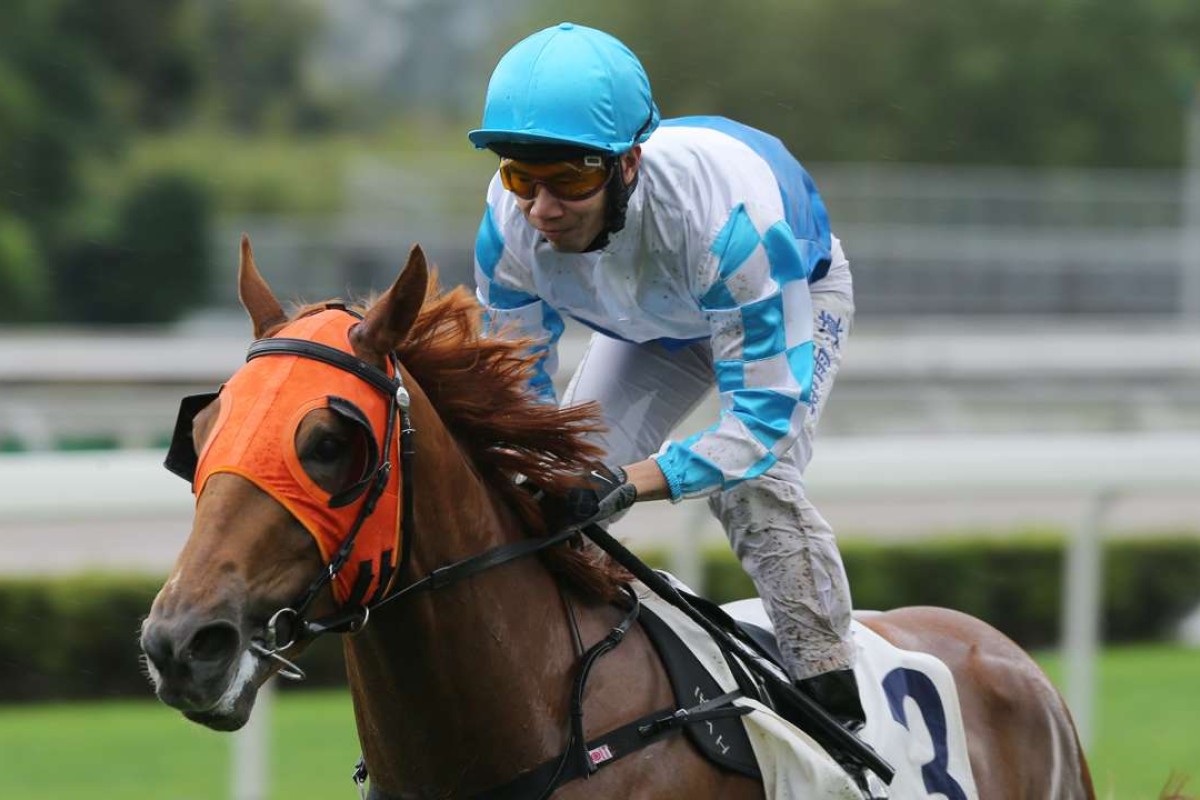 Considering how long it has taken to get the griffin racing season underway, more might have been expected than the five-horse field that fronted for the Jinyu Hutong Plate yesterday and even the winning rider Howard Cheng Yue-tin was playing down the worth of Look Eras' hollow win.
The only southern hemisphere two-year-old in the race, David Ferraris-trained Bear Chum (Karis Teetan) was sent out odds-on, but he and John Size-trained Arm Runda locked horns for the lead for much of the race, allowing Cheng to get a good look at them and Look Eras pounced in the final 250m as they tired and won as he liked by over three lengths.
"I think this was a very weak race so I wouldn't take too much notice of the margin – in the weak field and especially with a wet track, it was three lengths, three lengths between all the horses," Cheng said.
I think this was a very weak race so I wouldn't take too much notice of the margin
"My horse is never a good beginner and that was the same today but I was happy to sit behind the first two because they went quite fast anyway.
"The one big thing my horse does have is that, even for his first time racing, he was very quiet and calm so he saved his energy for the race. That worked in his favour, usually they are quite nervous on their first day and sometimes run their race even before they get on the track."
Trainer Me Tsui Yu-sak followed the win by Look Eras with a Class Five victory an hour later for Ray Of Gold (Zac Purton), which had been more than a year coming after the horse suffered a serious injury in February 2015.
"My staff did a fantastic job nursing this horse back to winning condition," Tsui said. "He broke his pelvis last year and that meant two months of box rest, nothing else. It was a long way back to racing and winning and a lot of work."
And Tsui, who moved to joint fourth on the trainers' ladder, was full of praise for Purton's painstaking ride on the tricky six-year-old, holding him up for as long as he dared to wait.
"Not many jockeys will be that patient and keep the horse for that long until just the right run through the field opens up. That's the kind of patient ride this horse needs, it was a great ride and I'm sure the cut in the track helped him too," he said.