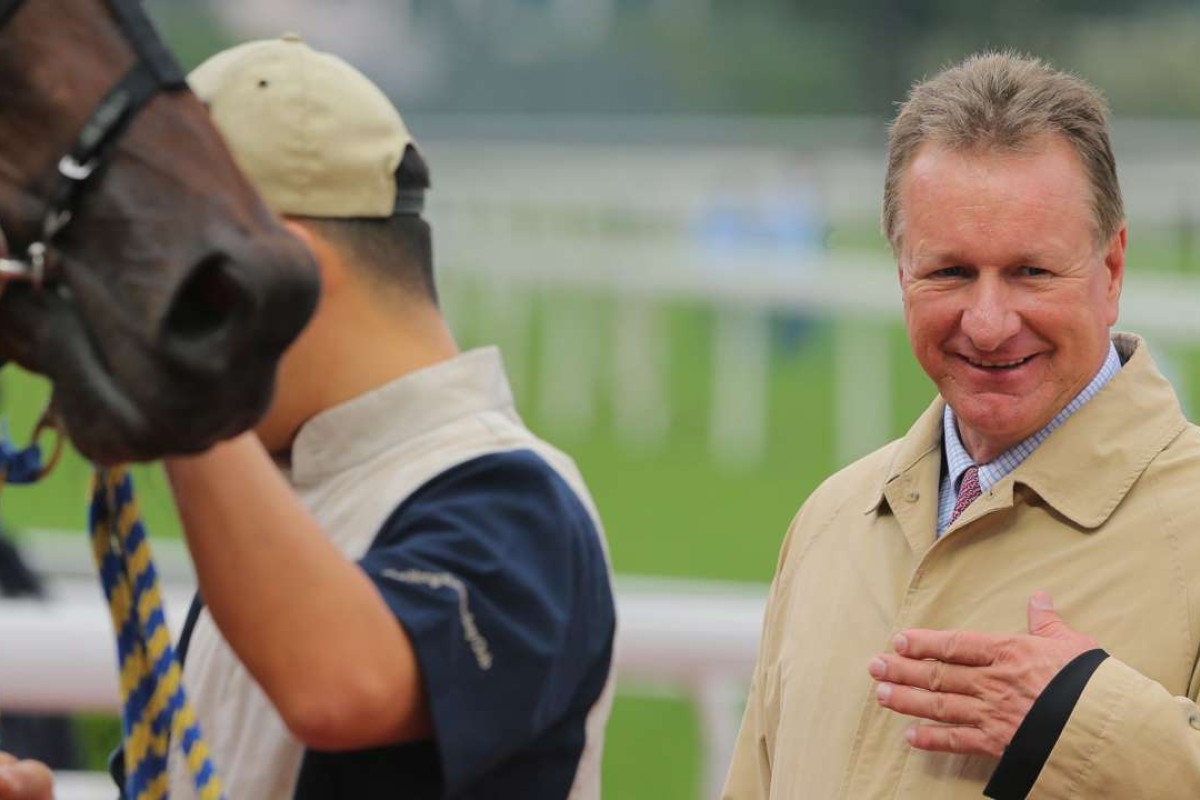 Tony Millard said training at Sha Tin is more like a marathon than a sprint as the South African took time to reflect on his career in Hong Kong after notching his 500th winner when Supreme Flight scored a tough victory yesterday. "500 winners in Hong Kong, it's an endurance test," he said. "There have been a lot of better trainers than me that have come and gone and it's certainly nice to have won 500 races. But one always tries to do better." Millard was the main beneficiary of Kei Chiong Ka-kei's big haul with Supreme Flight then joined on the winners' list by Gallant Rock, the trainer coming up with an interesting theory as to why the centre of the straight track was seemingly playing more fairly. "They had verti-drained the track," he said.
Ho In One a perfect tonic for jockey Gavin Lerena and battling trainer Sean Woods
A last-gasp victory came under the category of "much-needed" for both jockey Gavin Lerena and trainer Sean Woods as a wet track helped the seven-year-old Ho In One win for the first time in more than two years. In that time Ho In One has suffered a left front suspensory ligament injury and some cut out of the ground seemed to make a big difference in the 1,400m Class Three as he dropped back from a mile. "The distance today was probably too short for him but with a little give in the ground, it gave him his chance," Lerena said, the South African returning from suspension to notch his second win of what has been a difficult short-term stint so far. Woods now has eight wins in his quest to make 15 and avoid a show cause hearing at season's end that could see him stripped of his licence.
Suavito out of Champions Mile, but Rising Romance to arrive for QE II Cup test on Tuesday
A failure in Sydney on Saturday means Suavito won't contest the Champions Mile on May 1 but it is all systems go for a start in the Audemars Piguet QE II Cup a week earlier for fellow Australian mare Rising Romance. Suavito's trainer Nigel Blackiston said his five-year-old will head to the paddock after finishing unplaced in the Queen Of The Turf Stakes behind Azkadellia, but an encouraging fourth in the Queen Elizabeth Stakes behind Lucia Valentina was enough for connections to press on to Sha Tin with Rising Romance. David Hayes (pictured) and Tom Dabernig-trained Rising Romance has been booked on a flight out of Sydney tonight ahead of the HK$20 million race on April 24. Officials are yet to announce who will take Suavito's place in the HK$14 million race