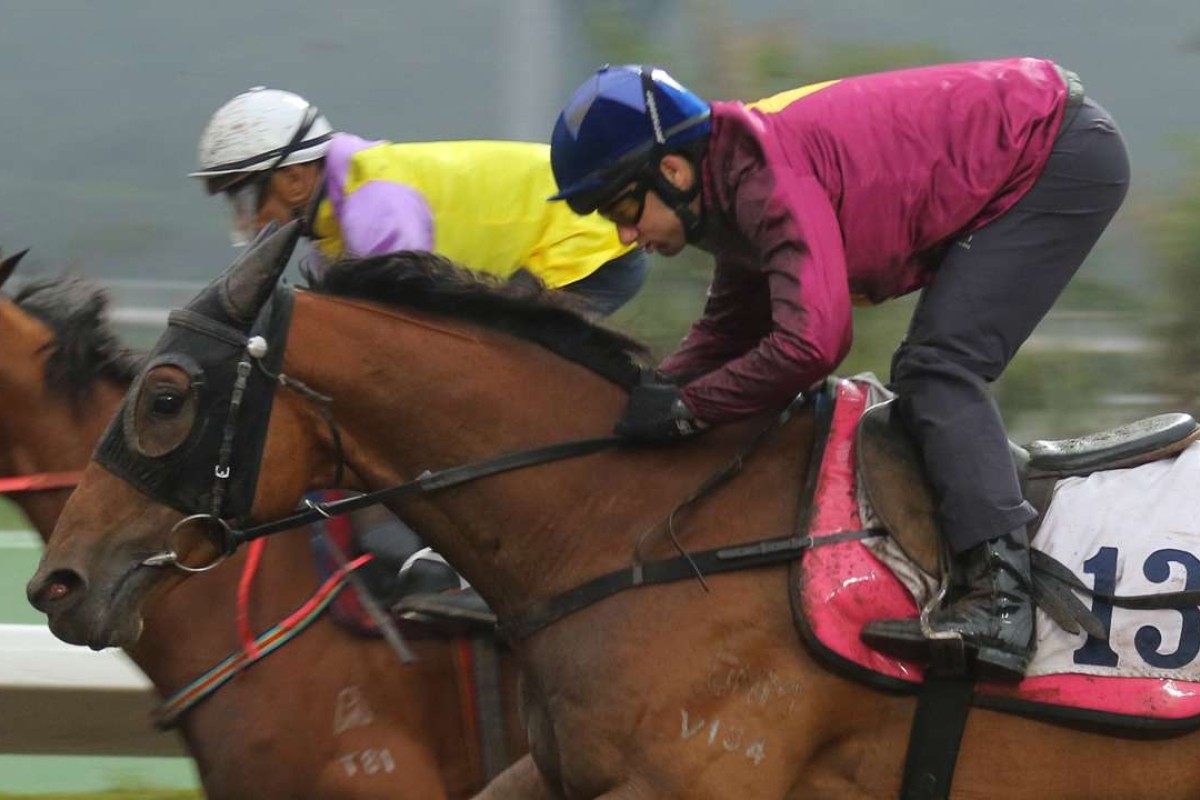 A very tough day for black bookers on Sunday despite the super size meeting, with a tricky track and fields populated largely by horses which aren't going anywhere.
The exception was race seven, where Hammer King, Momentum Lucky and Healthy Joyful will all end up winning in Class Two and the first starter Happy Life did enough in the seventh to suggest he will do likewise.
Happy Life had some support in the betting even though he hadn't looked quite ready from his trials and worked home nicely from the rear on Sunday. Perhaps that was due to his having won impressively on rain-affected ground in Sydney during his six starts for three wins, but his run style was against him regardless of the surface.
The race was moderately run and sorted out amongst horses ahead of him in running, with the first few around the home turn gobbled up in the final stages by Hammer King, who again showed how well he can quicken off a slow pace.
But Happy Life did take ground off them and will improve in fitness and Francis Lui Kin-wai should find him a suitable race in the coming weeks and months as he takes himself out of Class Three.
We've had General Sherman in this space before when he charged home in a 1,000m race and on Sunday he was at it again, making up huge ground from the rear over 1,800m behind McQueen.
This was a well-run race, adding merit to the win by McQueen up on the speed and also Leading Horse, who was handy and wide.
So that assisted General Sherman but he did still have to get past all but two of the other runners in the straight to finish in third.
He has something that will win him a race or two but what is his distance? The similarities in his two good runs have been a strong pace and a big finish from well back, he might be able to run just about distance available to him in Hong Kong but he wants pace too and a strongly run staying race isn't exactly a common thing here. We'll leave it to Tony Cruz to work out what distance he needs but he is going well enough to win at Class Three.