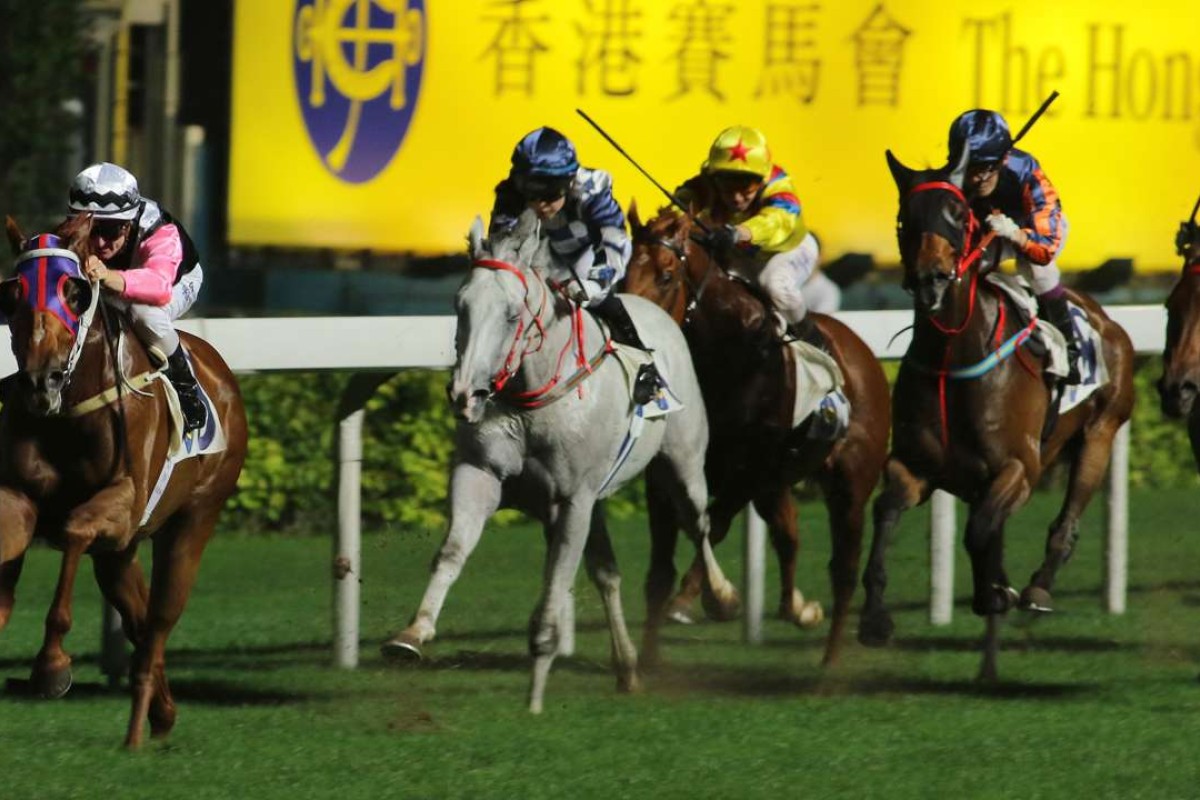 It was a bit of the old and a little of the new at Happy Valley as the Dream Team put the band back together, Zac Purton got full marks after a rare win for Tony Cruz and Kei Chiong Ka-kei moved ever closer to the first milestone of her career.
Purton has been pleading his case with Cruz for more rides from the leading stable and managed to secure high praise from the trainer for a "perfect ride" on Magical Beauty as the four-year-old international sale griffin scored another impressive win.
"Zac couldn't have ridden him better," said Cruz after the gelding parked in the one-out, one-back position, then strolled clear by more than three lengths for Purton's first win for the yard since June 2014, and only his third ever, with the other coming in a leg of the International Jockeys' Championship when Purton got the mount by ballot.
The good draw helped Zac out and everything went according to plan
"The good draw helped Zac out and everything went according to plan, but I think this horse is improving, like quite a lot of the ISG horses do as they gain experience."
One race earlier, the margin wasn't quite as sexy as Joao Moreira lifted Cruz-trained Blaze Stamina over the line to record his first Hong Kong victory.
"They really made him earn that," said a relieved Moreira after the favourite's short head victory. "But he was tough, he's only a three-year-old so he might be able to improve."
That was the second leg of a standard winning double for the Brazilian after Lucky Profit won his way into Class Three, with his fourth win of the season after commencing it in Class Five.
"I always said he was better than Class Five, but now it will become tougher for him," said trainer Danny Shum Chap-shing. "I wasn't too worried tonight even with the track helping leaders because Joao is the jockey who can get Lucky Profit to begin well and I knew he wouldn't be too far back."
Once upon a time, they were known as the Dream Team but Douglas Whyte won his first race for trainer John Size in 14 months last night when Super Silks broke his maiden status at his 22nd start.
The four-year-old had been knocking on the door all season with consistent performances but Whyte gave him a copy book display to get the four-year-old home first, the South African's first win for the stable since Luger in February last year.
Meanwhile, Chiong racked up the Jockey Challenge and another winning double to take her to 18 career wins in Hong Kong, only two wins shy of losing her 10-pound allowance.
In the second race, she slipped straight to the lead on the wickedly fast Tony Millard-trained Travel
Comforts and he never looked like being headed, then she could only get as near as second half an hour later before the home turn on Derek Cruz-trained King Of Smarts, but he too bounded clear in the straight, with both horses breaking their maiden.
"He's very fast, it's just a case of when he puts up the white flag," Millard said of Travel Comforts.
"He was inexpensive and off his form in South Africa. We thought he would be a Happy Valley horse with all that pace, but it doesn't take much for him to fold up.
"If he has a bit of luck, he might be able to win another one."
It wasn't such a good night for Chiong's fellow apprentice Jack Wong Ho-nam, with the claimer pleading guilty to a charge of careless riding in the last race aboard You Read My Mind.
Wong will miss two days next month and was fined HK$5,000.