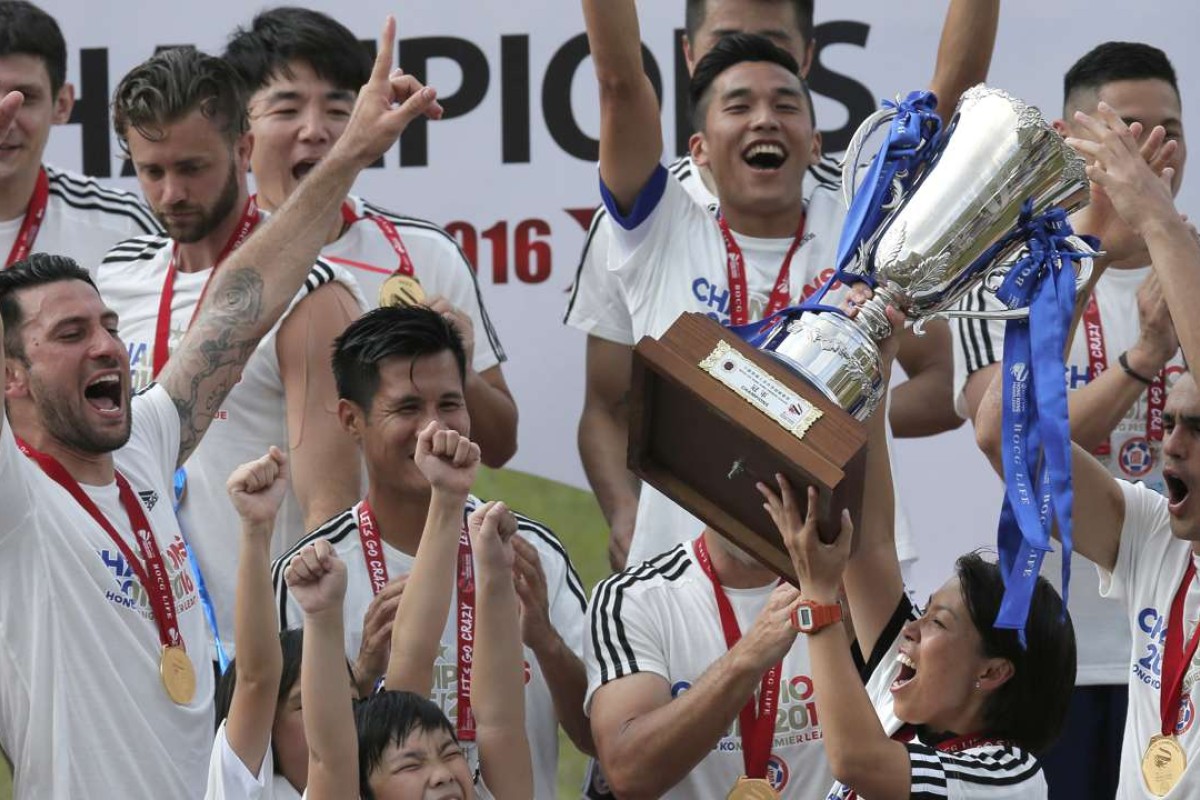 Saturday's final round of the BOCG Premier League produced an enthralling finish with 10-man BC Rangers staving off relegation by the skin of their teeth with a dramatic 3-2 victory over Pegasus on the same day newly crowned champions Eastern paraded their trophy at Mong Kok Stadium.
We fought hard for the result and eventually we got what we wanted
Rangers had to endure a roller coaster ride as they took a 2-0 lead after first-half goals from Quentin Lendresse and Chuck Yiu-kwok but they were pegged back to 2-2 before losing forward Chuck in the 74th minute to a red card to ensure a nail-biting finish at Kowloon Bay Park.
Just when Rangers thought they had the points in the bag to ensure their Premier League survival with their two early goals, Joao Pereira's free kick was deflected into the net to reduce matters and Admir Adrovic's penalty in the 52nd minute turned the match on its head.
Had the match finished in a draw, Rangers would have gone down and finished bottom of the 10-team league, but Lendresse struck again in the 65th minute.
But there was more drama after Chuck was sent off for a retaliatory strike after being brought down by the Pegasus defender and Lendresse gifted Pegasus a second penalty after handling the ball inside the box in the 60th minute.
But Adrovic missed the spotkick, his effort hitting the post. Rangers, who recorded only their second win in the league, finished level with Wong Tai Sin on 11 points, but Rangers avoided relegation because they had a better head-to-head record between the two clubs.
"I was so disappointed after conceding the penalty as it was all my fault," said Lendresse, who could have finished as the league's outright top scorer.
"But I had a sense our goalkeeper would save the spot kick and when it really happened, I was so happy.
"We fought hard for the result and eventually we got what we wanted. This is a moment for me and all my teammates to treasure."
Adrovic felt sorry for missing the spot kick as he had to share the top scorer award with Eastern's Giovane Da Silva. "I wanted to score but I missed. This is life and this is soccer," he said.
Meanwhile, Eastern lost their last game of the campaign against Kitchee 2-0 but the result didn't matter in the end.
Alexander Akande and Matthew Lam were on target for Kitchee but Eastern, who were reduced to 10 men after Diego Moreira was given his marching orders after a second booking, didn't sweat about the result as the celebrations began for Eastern who celebrated their title in front of 1,677 fans.
South China finished a clear third in the table, defeating Kwoon Chung Southern 3-2, while Yuen Long finished their season on a high, beating Dreams Metro Gallery 2-1. .