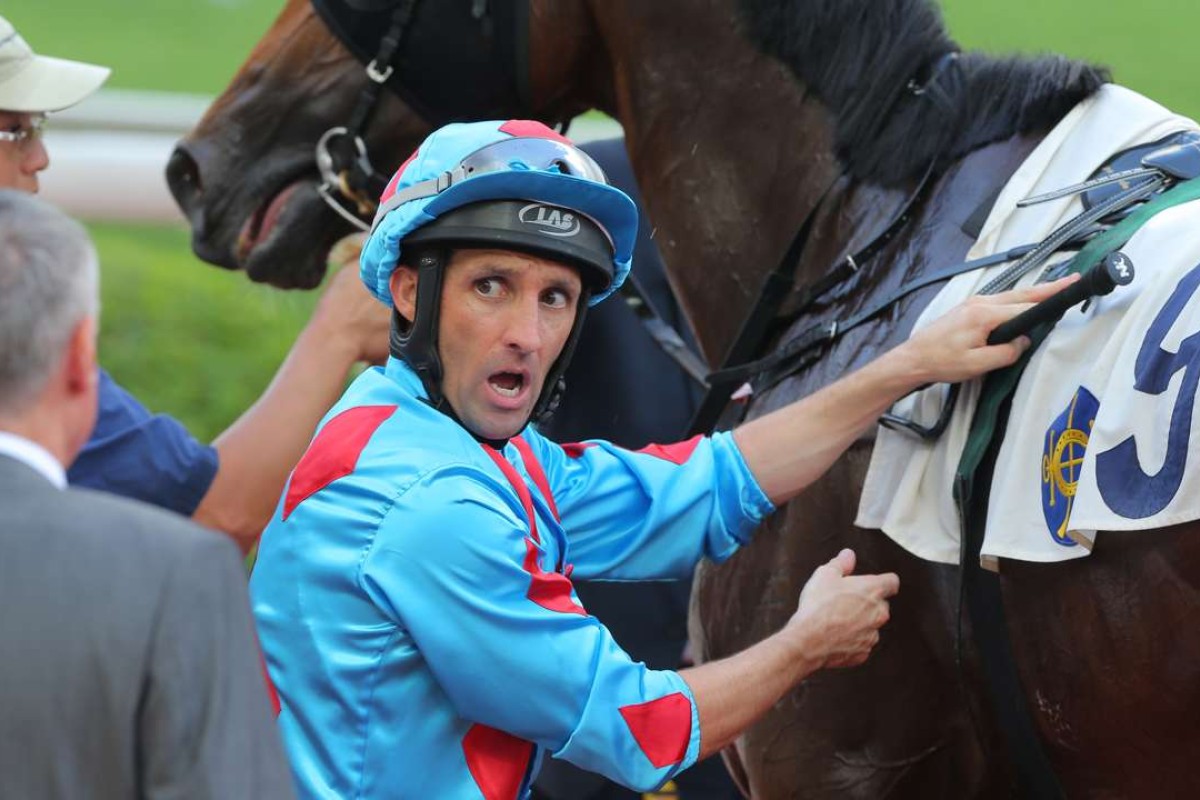 Neil Callan landed the successful plunge of the day and one of the main surprises but when the dust cleared at Sha Tin he was also the only jockey with a double after Sir John and Avellino racked up wins.
Avellino's win was unexpected by the jockey and by trainer Paul O'Sullivan, as was the gelding's role as the leader, but it's fair to say some improvement was expected on two fair runs in December.
"Mark another one down to Paul Robinson," said O'Sullivan, who explained that the vet's successful operation had solved a problem with epiglottic entrapment which had hampered Avellino at that time. "That surgery was the key to him being able to breathe and Paul is making a habit of producing successful operations."
But when Avellino slipped around to take up the running, that was never part of the plan.
"I had trialled him and didn't mind him, although he's a bit stupid and green," said Callan. "The plan was drop him in and get him to finish but he winged the gates, nobody was going on so I didn't disappoint him by steadying. Then when I got outside the leaders, the pace slackened again and I thought I'd take the bull by the horns and once he got to the rail, he pricked his ears and they left him alone. He did a few things wrong in the straight, so I reckon there's more improvement in him."
Sir John was hammered from 16-1 to just over 6-1 before winning the opener, dropping back to Class Five where he is unbeaten in two attempts for trainer Chris So Wai-yin.
"I thought he'd show more speed than he did but coming back from mile races might have taken the edge off him," said Callan. "When he got up outside the leader, he felt a bit flat, like that was all he was going to give me but when I shook him up in the straight he ground it out. That's him, Class Five is his limit."
So made it a double when apprentice Jack Wong Ho-nam managed to achieve what eluded Joao Moreira at Holmes Legend's last start and get the seven-year-old to stick his head out.
"At Happy Valley, he had a draw and Joao gave him a perfect ride but none of that was any use to him," said So. "Joao told me the horse wasn't interested that night. So I said to the owner we might come back to the bigger track, take a claim and keep the horse rolling and not try anything clever on him."
Wong said he was three wide all the way but Holmes Legend enjoyed having plenty of room to keep moving forward around the field: "If you ride a nice race on him, he doesn't do anything at the finish."