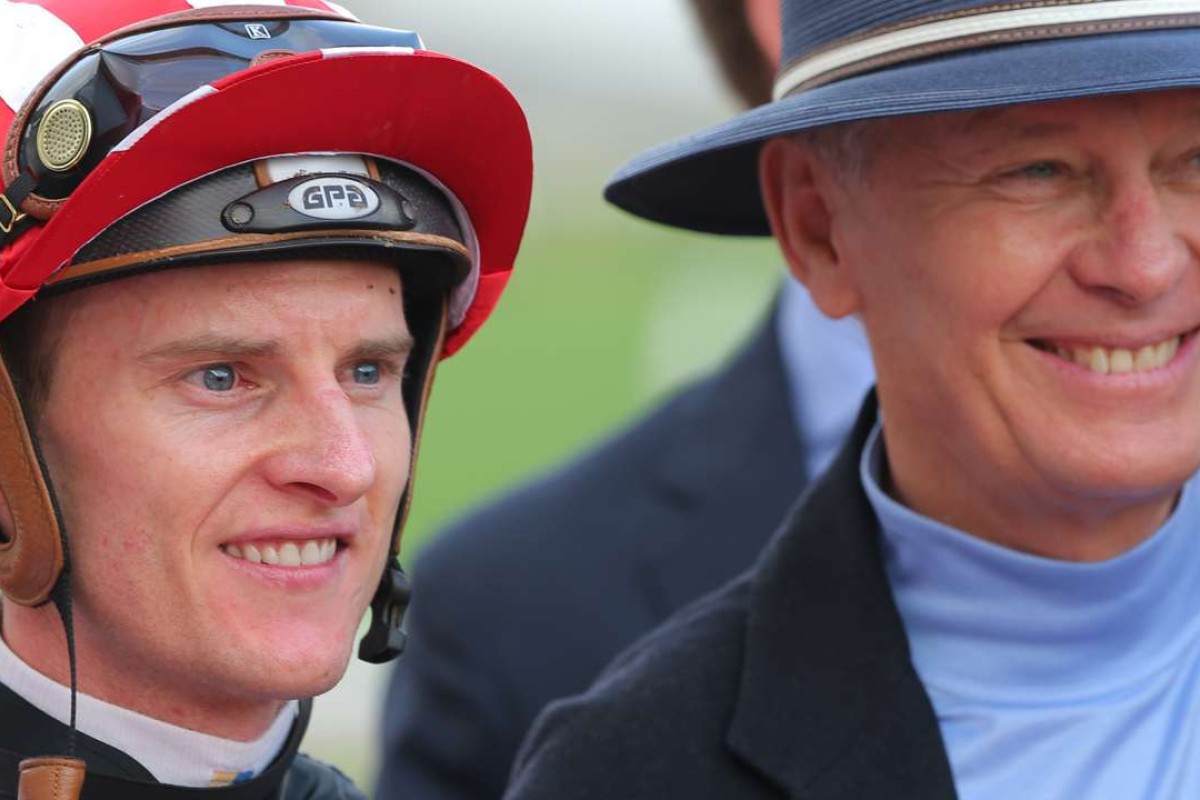 John Moore admitted he had erred in not trying the dirt sooner with Happy Meteor after a convincing all-weather track win opened up more options for David Boehm's sprinter yesterday.
Happy Meteor has raced mostly at Happy Valley and up the straight at Sha Tin, where the five-year-old was successful in January, but a switch in surfaces brought about instant results.
"Maybe it's my fault that we hadn't put him on the dirt earlier, but we get another suitable race for him over 1,200m again on June 5 and we will see if he can repeat," Moore said, adding that Happy Meteor's win from a poor draw up the straight had convinced him that 1,000m at Sha Tin was the horse's strong suit. "But it didn't really work out that way, he lost form, and we needed to try something different, so I asked David if we could try this. He had trialled well on the surface, we didn't really know if he would let down on it or not, but it was worth a try because we had nothing to lose."
In what was a brilliant ride, Purton had Happy Meteor out fast, but elected to sit behind the leading trio that had ripped along in front, before taking a daring option and a rails run inside of Startling Power just after turning.
"There was a little bit of a heart murmur for a second there," Moore said. "But Zac got the run, the horse won convincingly, he ran good time in 1:08.20, so we might have a decent dirt horse on our hands."
Purton said the early sectionals in the race had been beneficial to his horse: "I didn't really have to do much work to get there, and that fast pace really suited him because he could relax in behind it but still travel strongly. When they go too slow, he overdoes it and doesn't finish off as well. Things turned out well for him."
Happy Meteor's win was the Australian jockey's sixth for the Moore stable from 32 rides since November last year, when the pair reunited after a break of nearly two years. Yet it wasn't all smooth sailing for the new power pair yesterday, and for Purton in particular.
Purton was unlucky on a couple of other runners and Moore's Chevalier Star took no part in race nine after becoming fractious in the gates and rearing at the start.