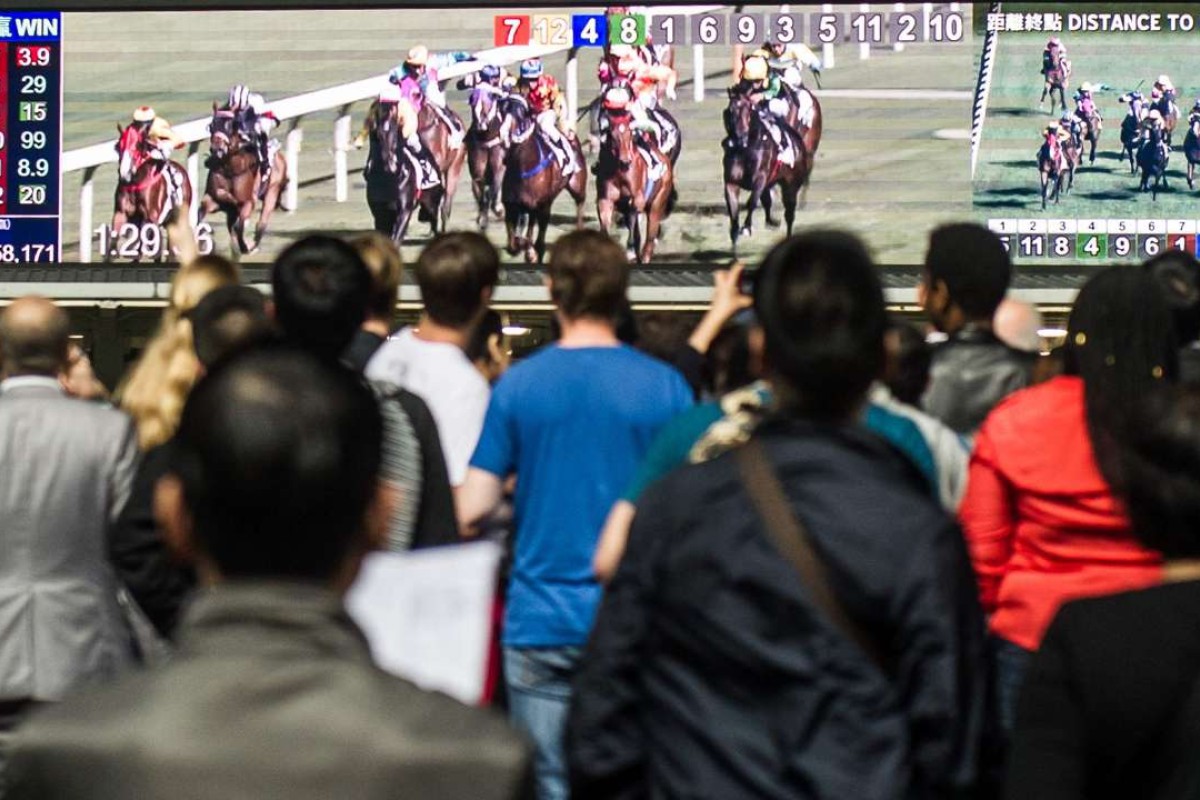 The Jockey Club is confident that a new telecasting arrangement with Racing.com will increase and improve its reach within a key commingling jurisdiction in Australia and has "explicitly" avoided the potential conflicts involved with the broadcaster.
We needed a different idea that was more in tune with our own views on telecasting
The club has been disappointed, to say the least, by the telecasting of Hong Kong racing on Australian betting operator TABCorp's Sky Channel, in a commingling jurisdiction worth HK$600 million in turnover in its first year.
The club had received many complaints about it over the past six months but they probably reached a crescendo earlier this month on Champions Mile day when races from Sha Tin were bumped off the chief broadcast by harness races from a tiny country town in Western Australia.
The announcement on Sunday, midway through the Sha Tin card, did catch Jockey Club officials on the hop.
But executive director, marketing and customer management, Richard Cheung Che-kit said yesterday the multi-year contract with Racing.com – a 24-hour digital, multi-platform service, a joint venture between racing authorities in the state of Victoria and a major broadcasting company, Seven West Media – will offer a better alternative.
"We have been unable to secure a relatively uninterrupted telecast in Australia and we've had constant complaints from customers about missing chunks of races, or seeing only two minutes in the paddock and one minute behind the start, that kind of thing," Cheung said.
"We needed a different idea that was more in tune with our own views on telecasting. Racing.com devotes more time to the meetings it shows and it already has tremendous reach within racing customers in Australia."
A potential sticking point had been Racing.com's sponsorship partner, Crownbet, an Australian-based wagering operator which offers fixed odds betting on Hong Kong racing without the Jockey Club's permission.
"We are still commingling with TABCorp in Australia, there is no change to that, so our deal with Racing.com explicitly agrees that there are to be no logos or online referrals to betting sites shown during telecasts of Hong Kong racing, other than those of our commingling partner," Cheung explained.
He said the club expected no scheduling issues with Racing.com for Sunday and Wednesday telecasting but said the more crowded schedules on Saturdays would need more attention.
"There are more of their own local races they are committed to covering on a Saturday, so it will require a little more thought on how Hong Kong can be shown in the right fashion, but I still think, even with that problem to solve, it will be much better than what we have been getting through the Sky Channel," he said.
Racing.com will have access to current Jockey Club programmes in English to complement any additional Hong Kong programming it develops within its own structure.