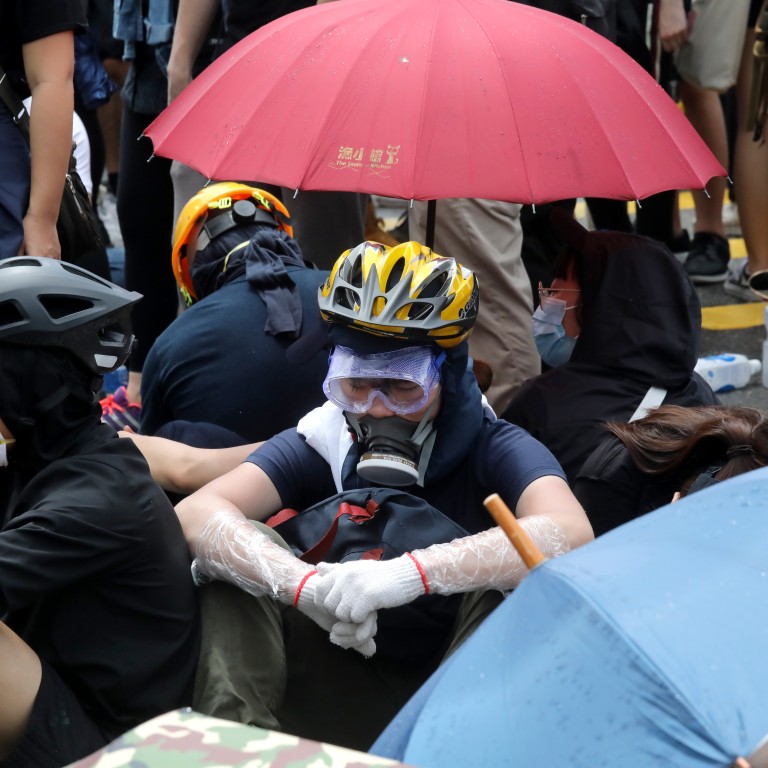 How technology fuels Hong Kong's protesters
People are using encrypted chat apps and ditching transportation cards to avoid detection, with anti-extradition protests streamed on gaming site Twitch
The first group of protesters rushed the main road shortly before 8am.
Within minutes, messages started popping up on people's phones sharing information about the location of police officers and instructions on where protesters needed reinforcements.
As thousands of demonstrators stormed major routes in the heart of Hong Kong Wednesday morning, messaging apps like Telegram, WhatsApp and Signal became key tools for ralliers to organize their effort.
High school students
used encrypted messages
to exchange details on how to organize campus strikes. On the ground, protesters circulated pleas in Telegram groups for additional supplies such as riot gear and first aid kits. Some of these groups have tens of thousands of members.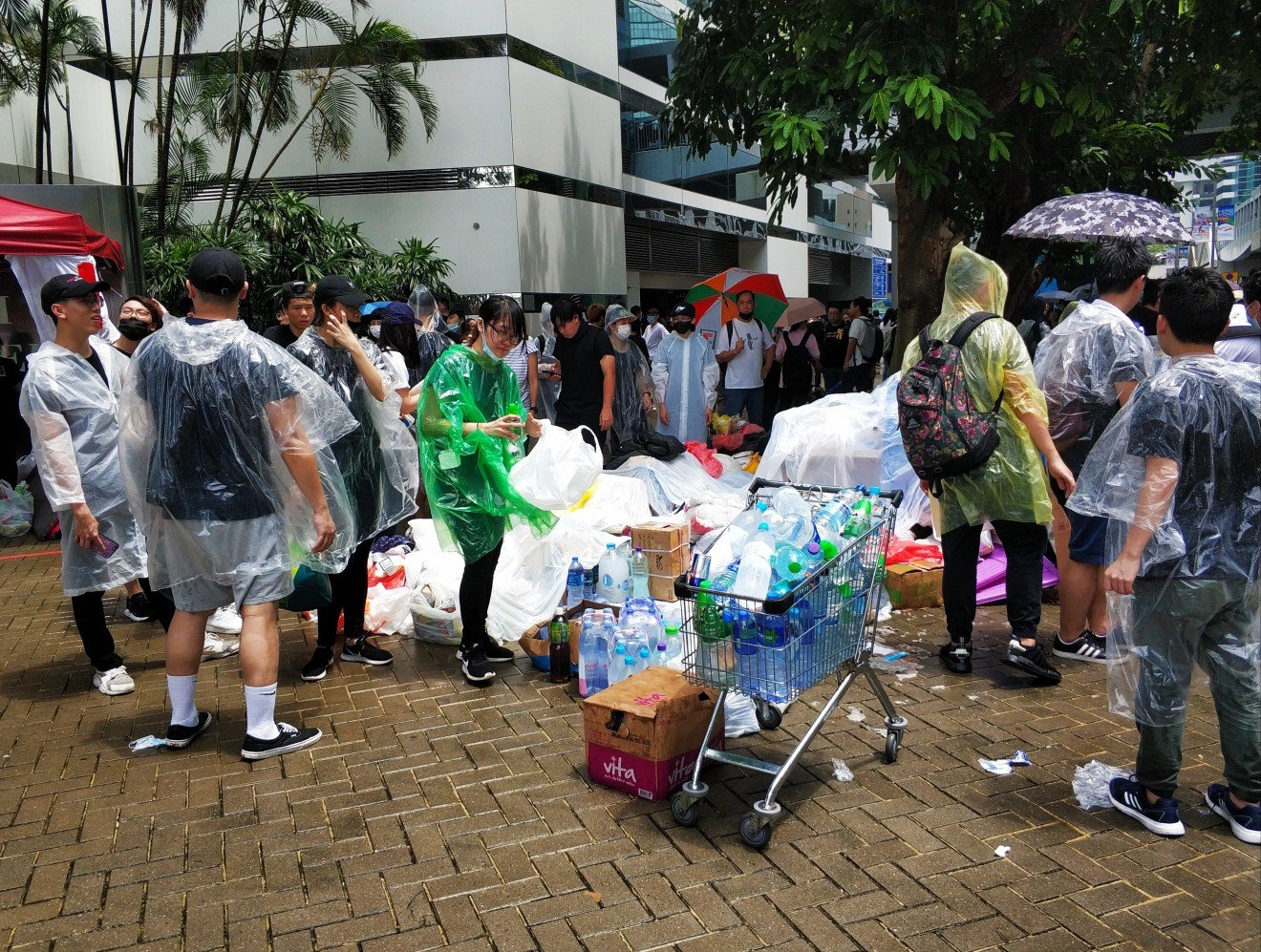 This fresh show of defiance came after the government refused calls to shelve a controversial bill that would allow Beijing to extradite fugitives in Hong Kong. Officials say the law is designed to plug loopholes, but critics fear it would enable China to target political dissidents. A
historic rally on Sunday
drew more than a million protesters, according to organizers.
The tide of protesters on Wednesday was so large that the internet all but slowed to a crawl -- there were just too many people. This didn't stop the well-organized youth. Besides, they could always resort to the age-old method of communicating with a large crowd: Shouting.
The rally has already drawn comparisons to the Umbrella Movement in 2014 -- a pro-democracy protest lasting more than two months that shut down major highways in the city center. And just as in 2014, protesters organized themselves quickly.
Supply stations were up and running by Wednesday morning, dispensing food, water and protective gear. A huge screen was set up to broadcast live TV news, drawing cheers from the crowd whenever the protest was mentioned.
Earlier in the day, there was at least
one live feed
of the scene on Twitter-owned streaming platform Periscope. It was shut down later when mobile internet connections became sporadic within the crowded protest area. Others
turned to Twitch
-- normally a destination for watching people play video games -- for streams combining TV feeds and on-the-ground footage. Some of the Twitch channels were drawing over 10,000 live viewers.
But the use of technology can be a double-edged sword, and protesters are also keenly aware of how it can be used for tracking and surveillance.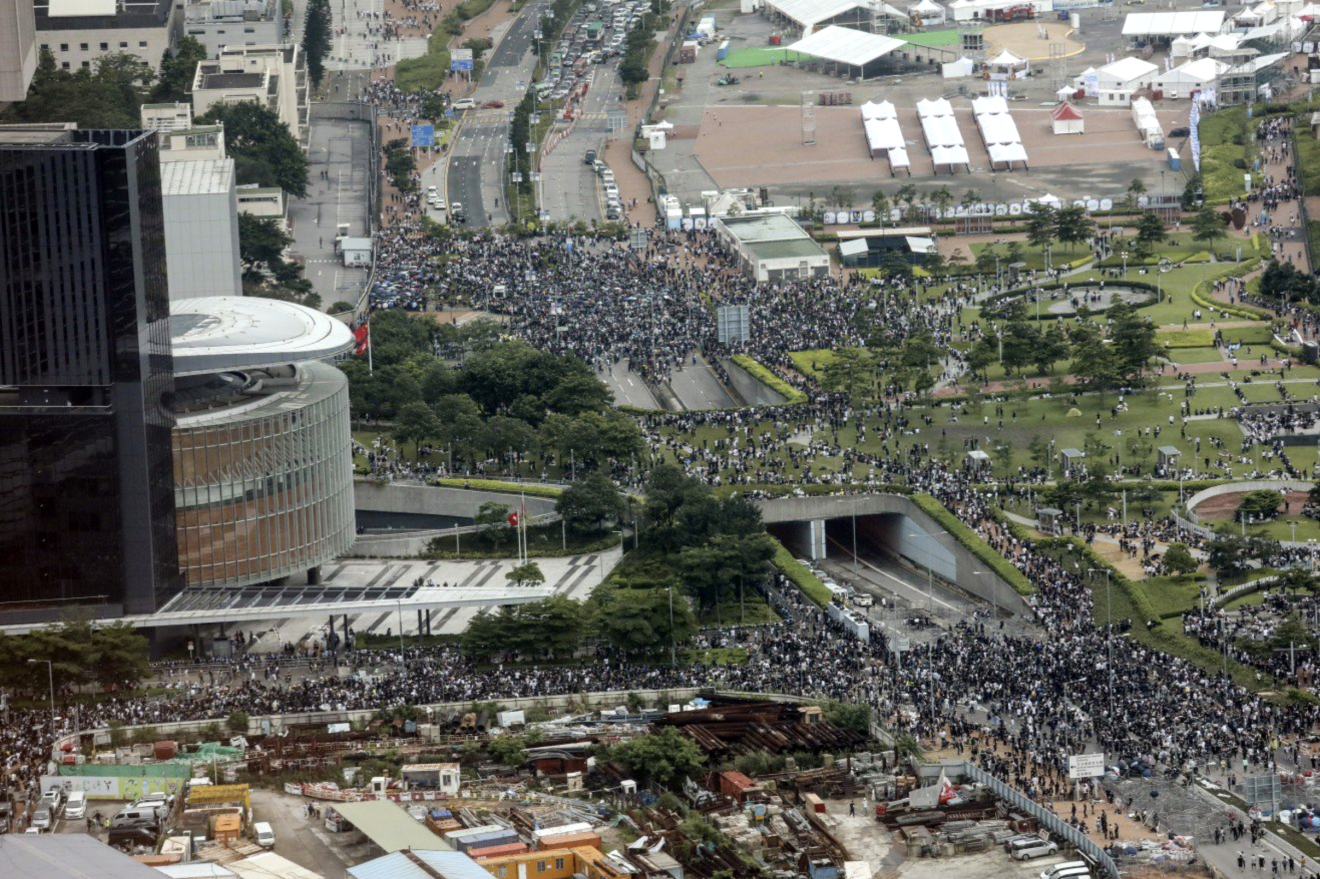 "People are smarter around technology now. They are using tech in a way that doesn't give you away," said Lokman Tsui, a professor focusing on media and technology at the Chinese University of Hong Kong.
One way to keep safe, he said, is to turn off Face ID and Touch ID on iPhones. Laws in Hong Kong ensure that people have a right not to incriminate themselves. This includes refusing to give the pin to unlock your phone. However, authorities could force unwilling detainees to unlock their handsets using facial recognition or fingerprints.
But he also noted that some apps, like Telegram, are not as safe as protesters assume. Unlike WhatsApp, Signal and iMessage, messages over Telegram are not encrypted by default.
"Most people don't know that they have to actually turn it on," he said.
Even more confusion abounds about what is and isn't safe.
One protester told us some of her friends stopped using Octopus cards, a contactless payment card widely used for public transport in Hong Kong. Each card has a unique serial number, with some linked to personal information such as names, dates of birth and identity card numbers. This has led to fears that they could expose a user's whereabouts -- causing long lines in subway stations as people line up to buy single-use tickets, normally a rare occurrence for locals.
Keyboard Frontline, an internet freedom advocacy group, published an
online pamphlet
for protesters on how they can protect their personal data and identity. Tips include not using public Wi-Fi and leaving your phone at home.
For the conspiracy-minded folks with some leftover aluminium foil, others recommend protecting ID cards, passports and bank cards by wrapping them in aluminum. This is done to protect personal information against
RFID scanners
, said Glacier Kwong, a core member of the organization.
"There is a lot of uncertainty on what can or cannot be traced, that's why there are so many conspiracy theories coming up," Tsui said. Much of this uncertainty still stems from laws that are unclear, he added.
This article originally appeared on
ABACUS