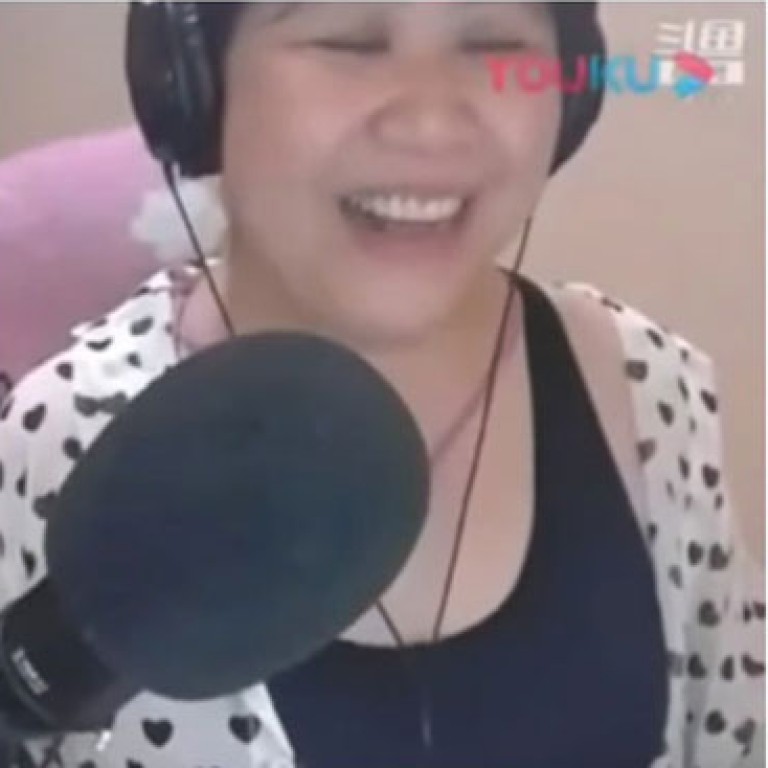 How Chinese live streamers transform themselves for fame and money
Seemingly young streamer in spotlight after she was exposed as a middle-aged woman
Just two weeks ago, Qiaobiluo Dianxia (aka Your Highness Qiaobiluo) had tens of thousands of followers on Douyu, a live streaming platform known for gaming content and often dubbed China's Twitch.
Praised for her soft sweet voice, Your Highness Qiaobiluo was showered with generous donations and compliments even though she had never showed her face during live streams. Photos and short clips she posted on her account, however, revealed glimpses of a young woman.
Then reality came knocking.
During a live session last week, an anime image covering Qiaobiluo's face disappeared, exposing a middle-aged woman. The stunning revelation instantly went viral on social media. It drew accusations of fraud at first, followed by a dramatic uptick in followers. Then Douyu permanently banned her account for "deliberately generating hype" and "causing adverse social impact."
Just how did a 58-year-old streamer fool so many into thinking she was a different person? Turns out, there are plenty of tools readily available online in China that can help.
A wide range of vlogging and live streaming apps include built-in filters. Meipai, a video platform from China's selfie king Meitu, for instance, has a whopping 20 editing functions dedicated to completely transforming your face.
Want bigger eyes, slimmer cheeks and a dainty, narrow nose? It can all be achieved with a few simple swipes on your phone. The purpose of these filters is to contort anyone's face into what's known in China as the wanghonglian, or internet celebrity face -- a beauty ideal characterized by big round eyes, a pointed chin and fair skin.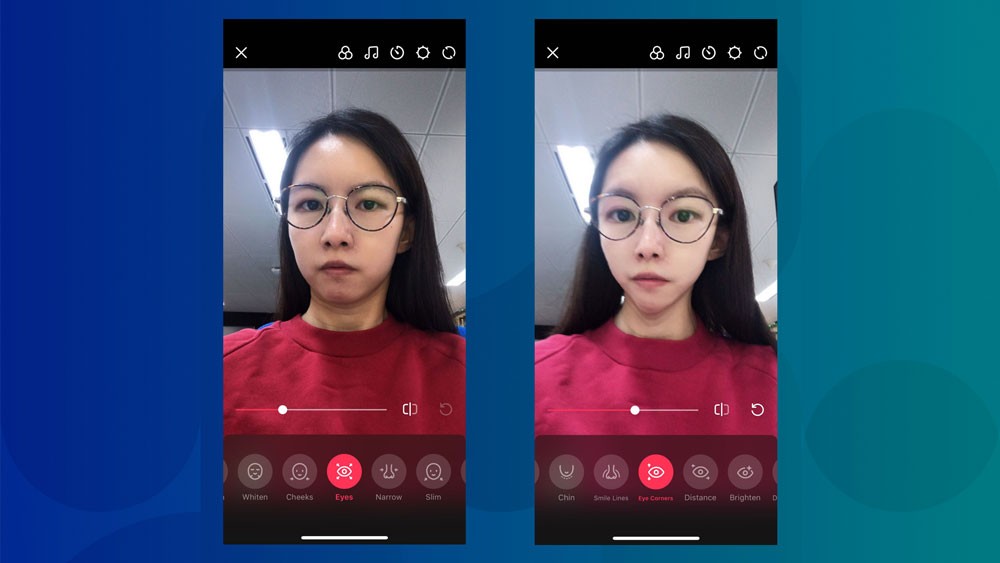 A search through Alibaba shopping platform Taobao yields more items designed to help achieve that look.
(Abacus is a unit of the South China Morning Post, which is owned by Alibaba.)
Cameras marketed to live streamers claim to instantly brighten and slim your face. Fill light is another popular product, which can be used to brighten a scene and give the user a whitened complexion. Some listings include reviews from customers who appear to be streamers.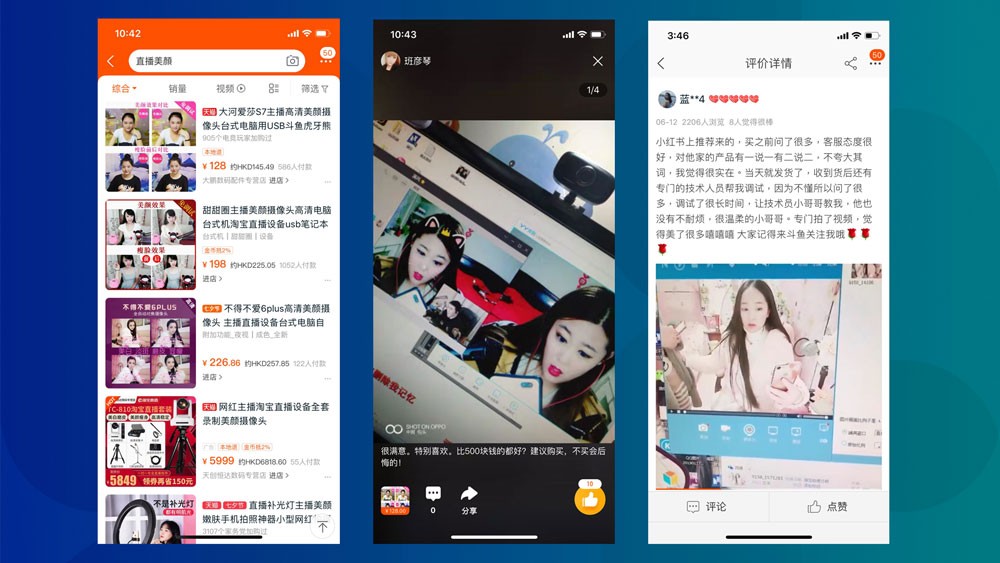 As in the case of Qiaobiluo, though, it's not just looks that count. Female streamers often speak in a syrupy, high-pitched tone, sounding somewhat like an anime schoolgirl. So digital enhancement also becomes a huge asset for an aspiring streamer born with a low voice.
Searching for "live streaming vocal transformer" will bring up devices that convert your voice with the tap of a button. In one review, a seemingly male customer said he purchased the device at the recommendation of a live streamer and thought his "female voice" sounded pretty convincing.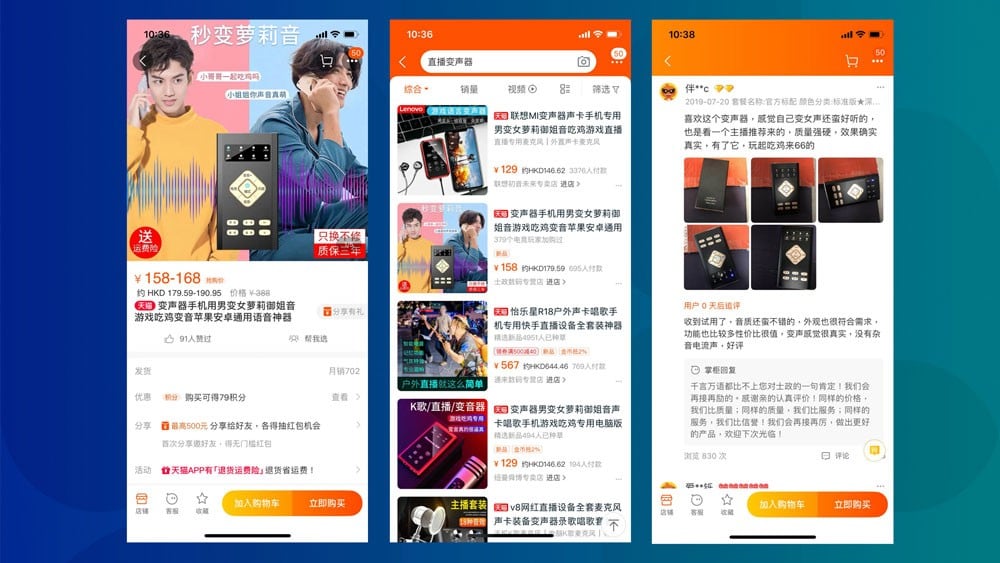 The product isn't only popular with streamers, but also with online gamers. One person said that during a round of PUBG, she received an unusual amount of help from male players after transforming her voice.
As for Qiaobiluo, she's still the talk of the town a week after her sudden rise to fame. The hashtag "
Douyu permanently bans Qiaobiluo streaming account
" was the top-trending search term on Weibo Thursday morning, having been read 480 million times.
One of the
top comments
said, "What good does it do to ban her? Why don't we just force software to turn off special effects during live streaming?"
This article originally appeared on
ABACUS