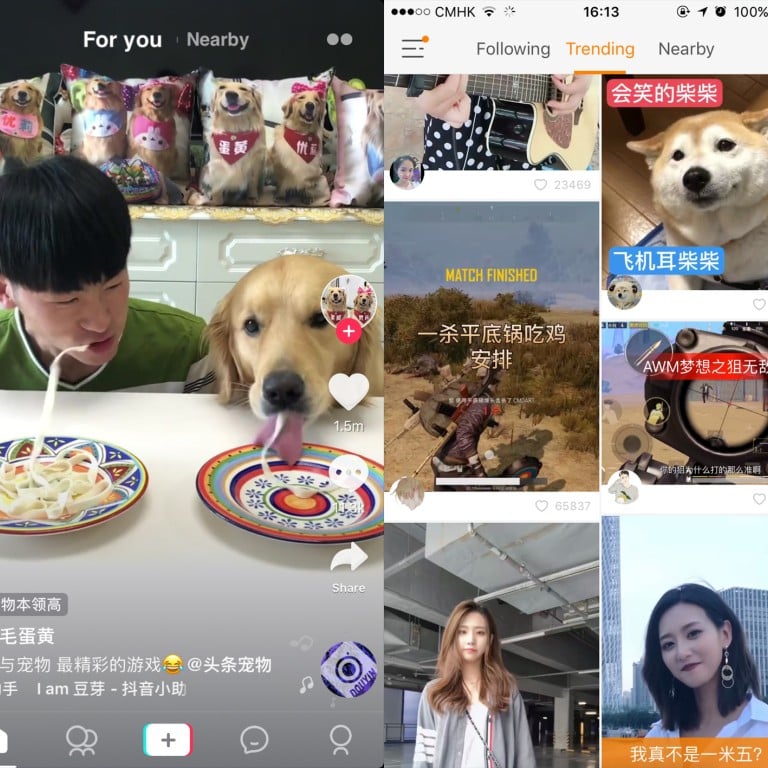 Why are Chinese internet users so hooked on short video apps?
China Internet Report 2018 shows people are spending over an hour watching 15-second clips
This article originally appeared on
ABACUS
Chinese internet users love short video apps.
In 2017, the amount of time Chinese internet users spent watching short videos tripled from the year before. 600 million people actively use short video apps — almost 80% of all mobile internet users in China, according to the
2018 China Internet Report
.
They became so popular that Douyin, known as Tik Tok overseas, had to add an anti-addiction feature -- alerting users if they spend over 90 minutes straight in the app, locking them out completely if they stay for over two hours.
The two most popular are Douyin and Kuaishou. They work similarly to the popular Musical.ly -- users can edit short video clips with dazzling filters or video effects, choose from a wide range of background music, then upload them -- as long as they're no longer than a minute.
Both apps are driven by algorithms. Open them and you're immediately presented with random videos, and depending on what you choose to watch, the apps begin to learn your interests to recommend similar videos. They're not based on social networks, but users can link to their social accounts and follow other users.
It may not seem that long for video services, but when you consider that videos on these apps are normally shorter than 20 seconds, it means people are watching hundreds of clips. Most use the apps after meals and before bedtime, the Tencent report says, mainly to kill time.