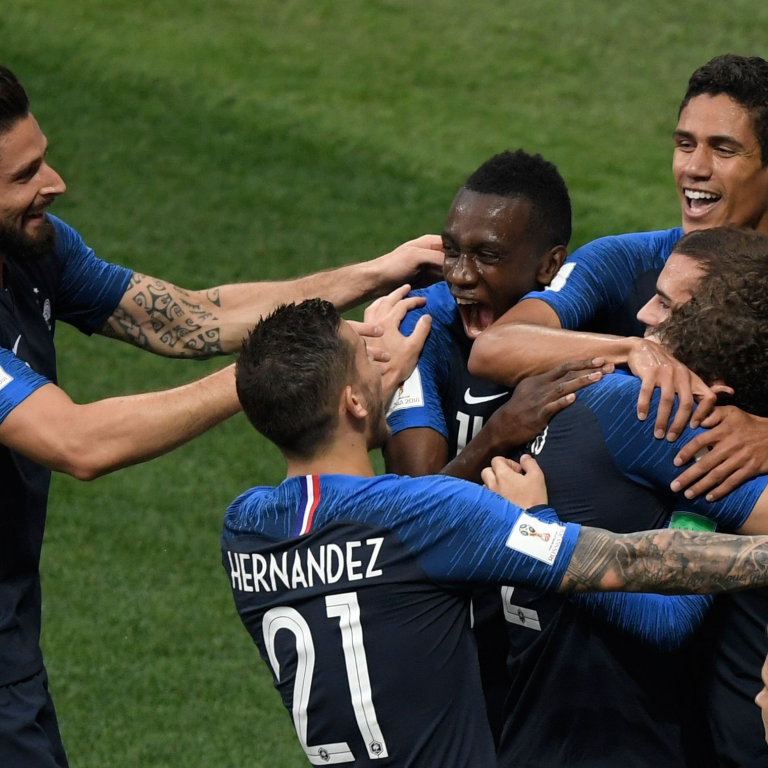 Chinese company gives away stoves after France's World Cup win
French team sponsor Vatti promises millions of dollars of refunds, but it won't be in cash
This article originally appeared on
ABACUS
Chinese kitchen appliance maker Vatti -- an official sponsor of the French team -- promised to refund customers for a variety of items bought last month, if Les Bleus clinched the trophy.
Just minutes after Sunday's final match ended, Vatti
announced on Weibo
it was making good on the pledge: "To celebrate the French team's triumph, Vatti now kicks off the full refund process!"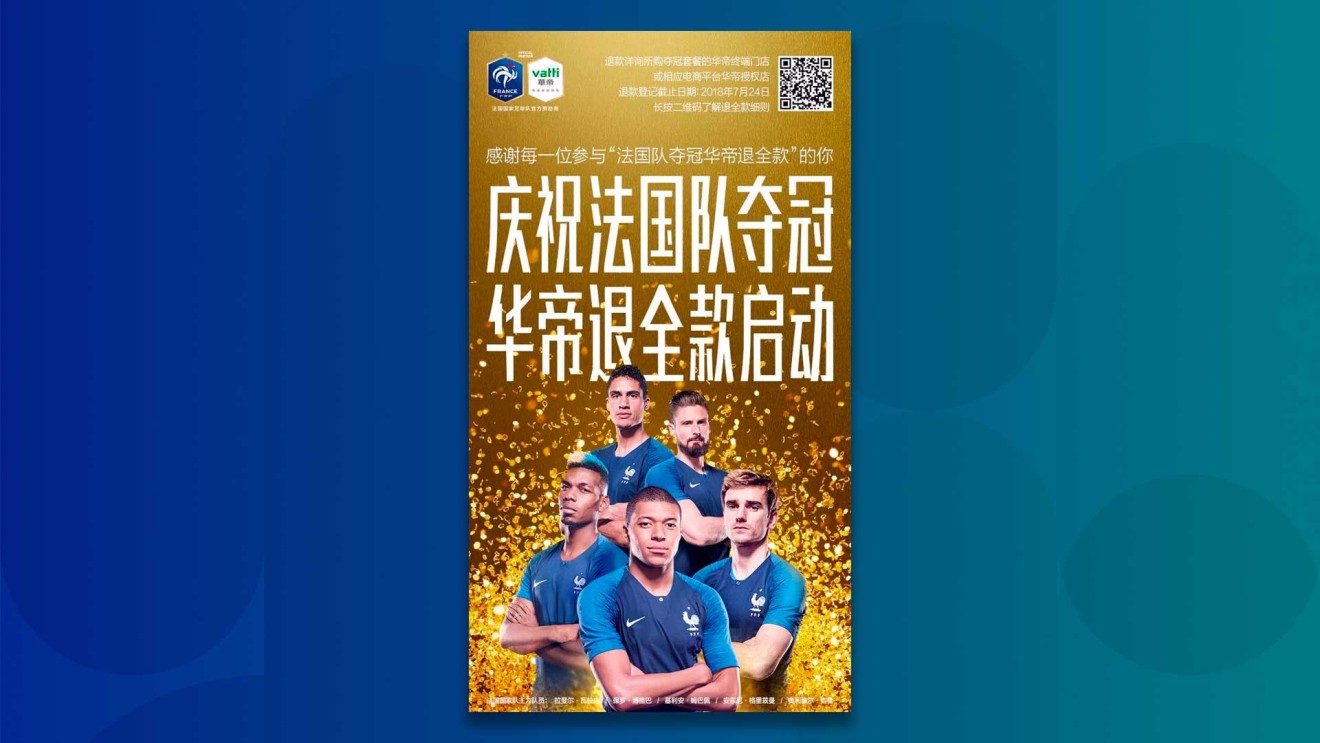 Not everyone is eligible: For instance, if you bought a stove but opted for a free gift right away -- sorry, no free stove for you.
Those who made the right bet might be celebrating, but many are also wondering how Vatti is going to foot the bill.
One popular
comment on Weibo
asked cheekily, "Tell me, did you buy a lottery ticket betting on France winning?"
According to
Chinese media
, Vatti has said it will shoulder refunds for eligible products sold online, which amount to some 29 million yuan (US$4.3 million) -- just under 10 per cent of its total online sales during that period. Dealers will take care of refunds for products sold in physical stores, which made up another 50 million yuan (US$7.4 million) -- or 7 per cent of total offline sales.
Vatti's refunds won't be in cash, though. Customers will get store credits for use on Tmall, JD.com and other online retailers.
(Abacus is a unit of the South China Morning Post, which is owned by Alibaba -- which also owns Tmall.)
This might be a publicity stunt, but it looks like a pretty successful one. On Monday, three of the top 50 trending searches on Weibo were related to Vatti.
The Red Devils managed to score that decisive 16th goal in their 2-0 win over England in Saturday's third-place match.