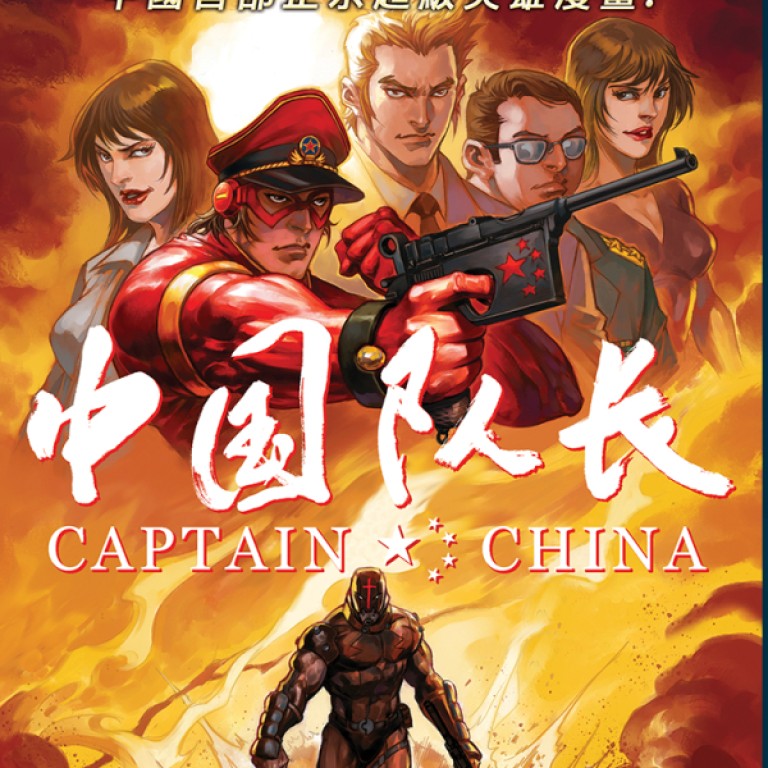 Marvel, watch out: A Captain China movie might be on the way
Captain China is actually an American comic (and you can buy it on Amazon)
This article originally appeared on
ABACUS
You know the story, right? A super soldier that's a symbol of his country, woken from a 50 year-long cryogenic sleep after World War II, trying to assimilate into modern culture while fighting baddies and tasked with saving the US President.
Except i'm not talking about Captain America. I'm talking about
Captain China
.
Yeah, this is a real thing. Even more surprising is that it's actually from an American publisher, and was 
created for US readers
.
It's a 12-issue comic series, published by Excel Comics, which you can buy from
Amazon
. The series is penned by Chia-chi Wang from the US, who used to work at Marvel, and Jim Lai from Hong Kong.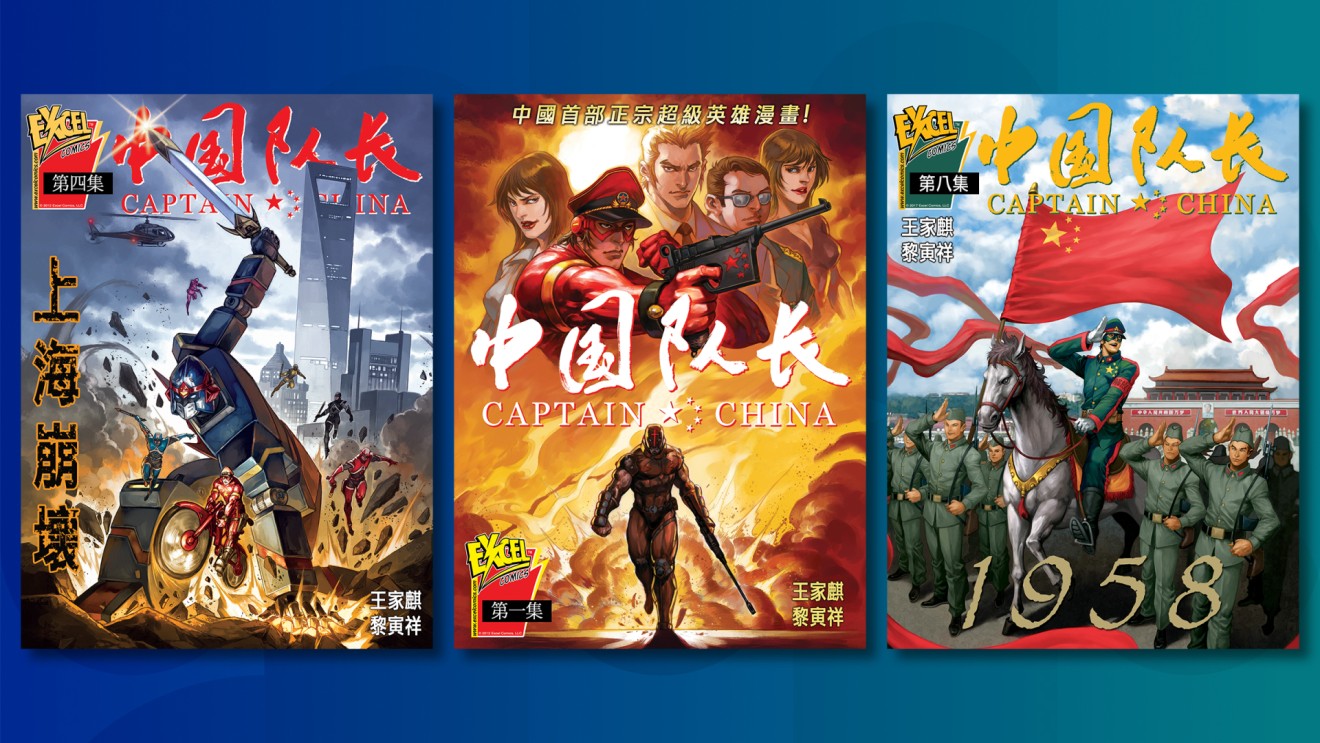 While it isn't from the country, Captain China also enjoys quite a bit of fame among Chinese comic fans. Excel Comics told us it's mostly being read in China through forums such as
Baidu Tieba
. While each issue is priced at
US$1
in the West, they purposefully distributed the comics on China's internet for free so that more Chinese readers will get to know the character.
So it's no wonder many Chinese companies are flirting with making a movie based on Captain China.
Back in 2016, a Chinese company said it was gonna make a movie called
China Duizhang
(Duizhang means captain). But two years on, nothing came of the project.
That didn't stop China's internet from reacting all over again when a different company announced that it would
spend US$54 million
to make a Captain China movie. It's slated to start filming next May.
This studio said its upcoming movie is based on the comics. But Excel Comics told us that they have no affiliation with it.
"Every year some Chinese company is trying to make a movie about Captain China," said Mountain Le, Asia manager of Excel Comics. "About two years ago, there was a splash about a company trying to make a Captain China movie. But not long after, the studio removed all the information about the project."
He added, "Some small Chinese entertainment companies are just looking to generate buzz."
We also have our doubts about this film, the second attempt to make a Captain China movie. And one of the reasons is the teaser poster, which… well, take a look.
On the left is the poster for Captain China. On the right? Art from 2012's Call of Duty: Black Ops II.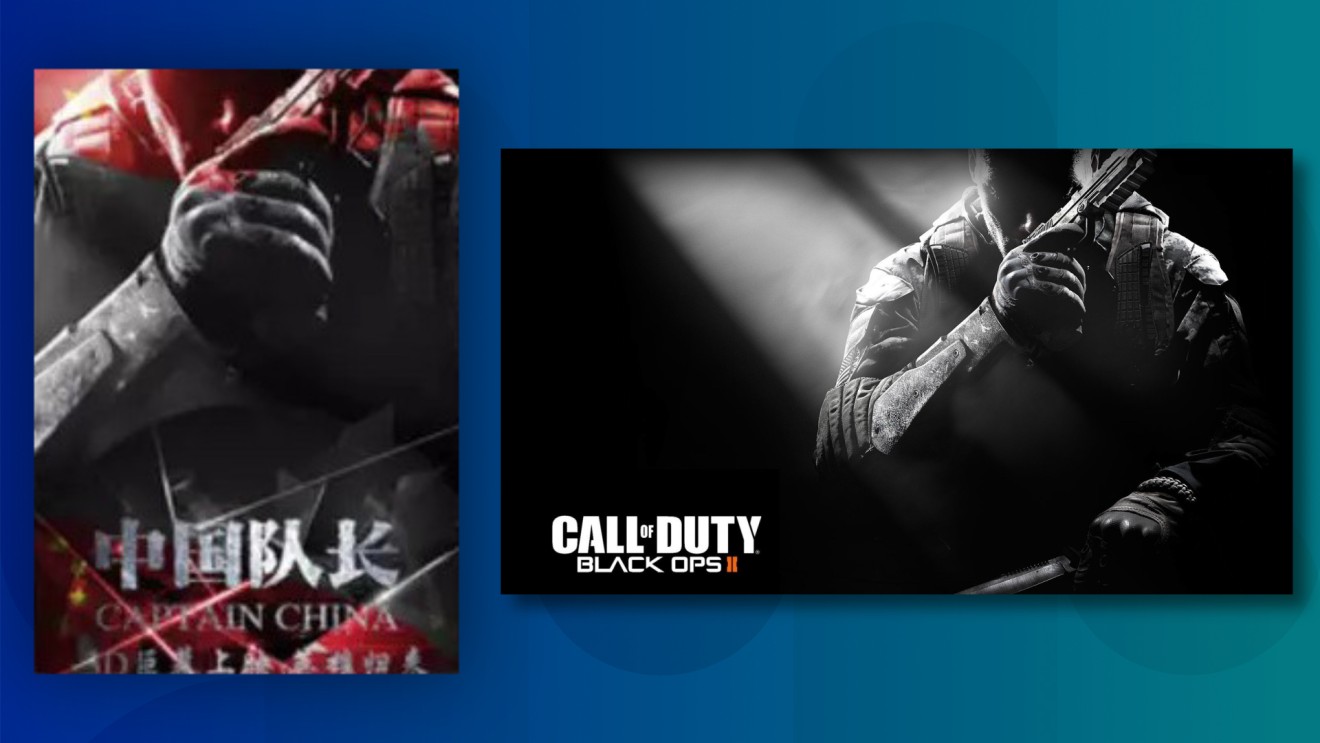 The funny thing is that this second attempt at a Captain China movie is also the second time it's been promoted with art taken from somewhere else.
The teaser poster from the first company trying to make a Captain China movie was also blatantly copied -- from a digital painting by the Slovak artist Rado Javor.