WeChat
Get more with myNEWS
A personalised news feed of stories that matter to you
Learn more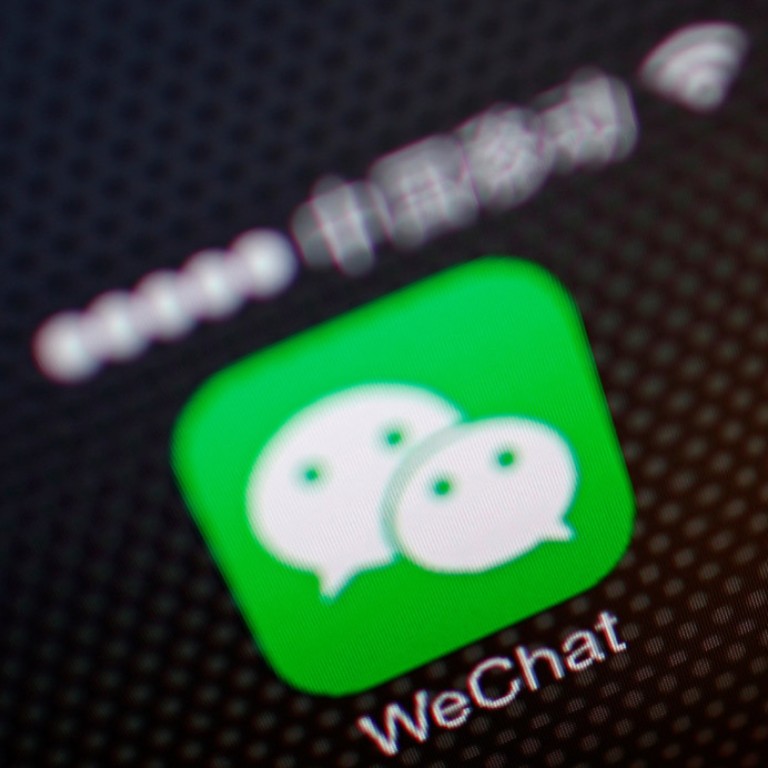 Internet users in China are showing more interest in privacy -- but is WeChat too big to escape from?
Data concerns prompt some users to try to quit China's most pervasive app
This article originally appeared on
ABACUS
If it's true,
like some say
, that people in China are happy to trade privacy for convenience, none of this would matter. But it turns out that even among a population that's used to being tracked and censored, some have found they might not want their data shared -- especially without proper consent.
Take WeChat as an example. Worries over how far WeChat will go to protect personal privacy is driving a small group of people to use the app less -- or even delete it altogether.
Several users in China, all with overseas experience,
told the South China Morning Post
that they are concerned about the lack of data protection in the app. One says he now only communicates through old school texting or phone calls. Another, who now lives in Japan, says he's switched to iMessage and Telegram.
Unlike apps such as iMessage or WhatsApp, WeChat doesn't use end-to-end encryption. That means anyone with access to WeChat's servers can snoop on private messages before they're deleted.
WeChat stresses
that it wipes a message from company servers once it has reached all the recipients. It also insists that chat logs are only saved on a user's device. Still, the company says in its privacy policy it will hand over user data to authorities when compelled to do so.
That's exactly what worries these WeChat boycotters, who represent a growing voice in China calling for more data protection. But without any change from Tencent, it's proven difficult for individuals taking matters into their own hands.
For every person who's taken to deleting WeChat, many others can't live without China's essential app. Friends, families and colleagues communicate on it. Restaurants and stores take payment from the app. Even some government departments accept it as a form of ID.
One former boycotter who moved to the US told the SCMP he's now back on WeChat -- because that's the only way his family in China knows how to reach him. Another user concedes there are simply too many apps that might be secretly collecting data.
And it doesn't just affect people living inside China. For people living elsewhere who don't need to pay for lunch with WeChat Pay, some keep the app simply to stay connected with acquaintances and business contacts in China. With email highly unpopular and WhatsApp frequently disrupted, WeChat has become the go-to channel for both work and personal communication.
It's
a problem familiar with those in the West
who've called for boycotts of tech giants like Facebook, only to find that their services are almost impossible to avoid because they've become so ubiquitous. If you decide to #DeleteFacebook, do you also delete your account on Instagram -- which is part of Facebook's universe? What about Facebook's
"shadow profiles"
?
As technology becomes more useful, it becomes more embedded in our lives -- making it all the harder to step away, even when you really want to.