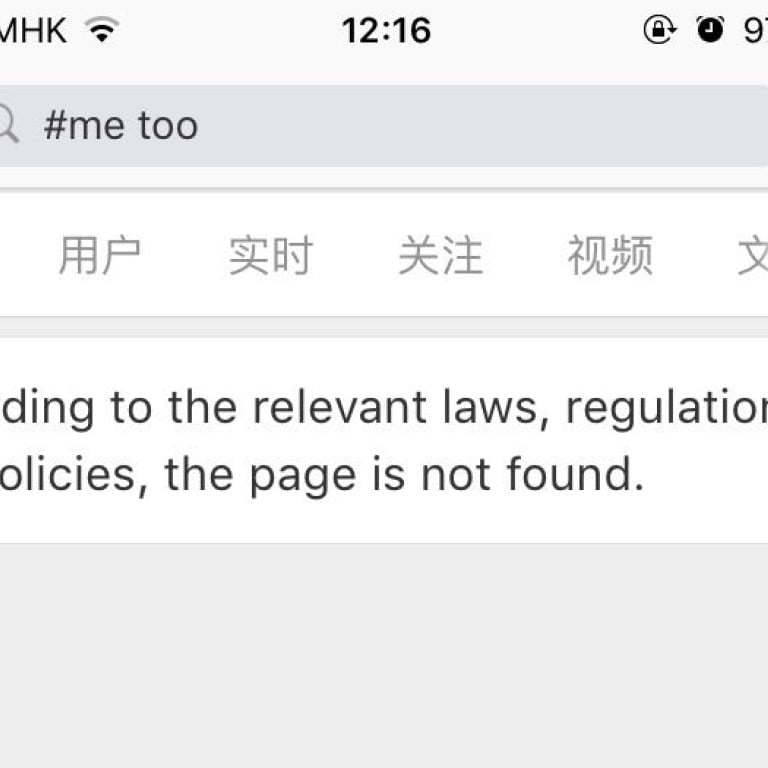 The #MeToo movement makes a comeback in China but faces hurdles
#MeToo movement has found it hard to gain momentum amid censorship
This article originally appeared on
ABACUS
The #MeToo movement has made a comeback in China, months after the first wave brought down a university professor in January.
This time, it broke out with an anonymous letter from a university student accusing Lei Chuang, the leader of an anti-discrimination activist group for hepatitis B carriers, for raping her during a charity trip. Lei apologized for hurting the woman, but claimed in a second response that he thought they were in a relationship. "We became lovers,"
he said
, "Or at least to me, we were lovers." The accuser
denied
that they were.
Later in the week, an anonymous letter accused noted media figure Zhang Wen of rape, and six others came out saying that they had also been harrassed by Zhang, including well-known writers Jiang Fangzhou and Yi Xiaohe.
The web was furious about
Zhang's response
-- he acknowledged that they had sex but claimed that it was consensual, and said the accuser and the two writers had multiple boyfriends. He also claimed that it's common for men and women in the media industry to have physical contact after drinking at gatherings.
On Thursday morning, the MeToo topic page on Weibo had over 30 million views and over 17,000 posts. "Me too" was one of the most searched keywords on the site and four of the ten top searches were related to the movement.
More than 20 women have spoken out in this fresh wave of accusations, but #MeToo-related search results are heavily censored, and now the two posts pinned at the top of
the #MeToo topic page
are both about sexual assault in South Korea.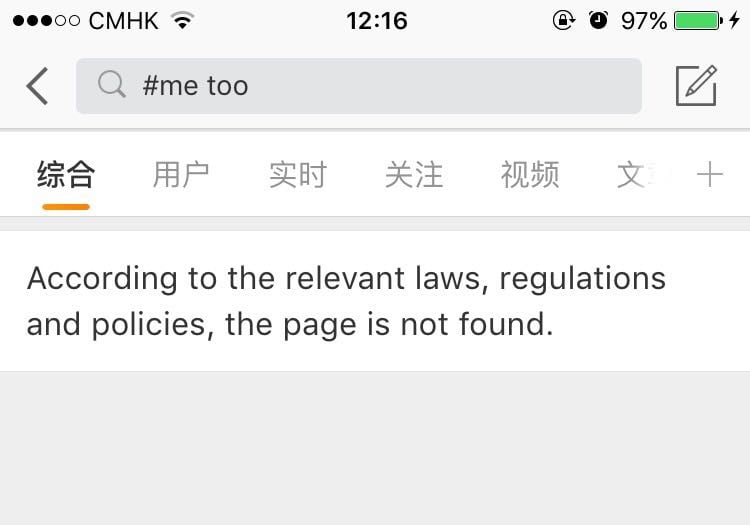 Even though #MeToo has made a strong comeback in the country, whether it will bring real change is still in question. China lacks an effective legal system on sexual assault cases, suppresses activism and many people still have a conservative mindset -- meaning they are likely to
doubt the veracity of the women's claims
.
But many people still
encourage women to speak out
and are optimistic about the movement's influence, as it raises public awareness about the issue, which has remained a taboo subject in the country.
"This is only a beginning,"
says writer Hou Hongbin
, "it will make the assaulters understand that we're no longer living in a time when they can act unscrupulously."