Baidu
Get more with myNEWS
A personalised news feed of stories that matter to you
Learn more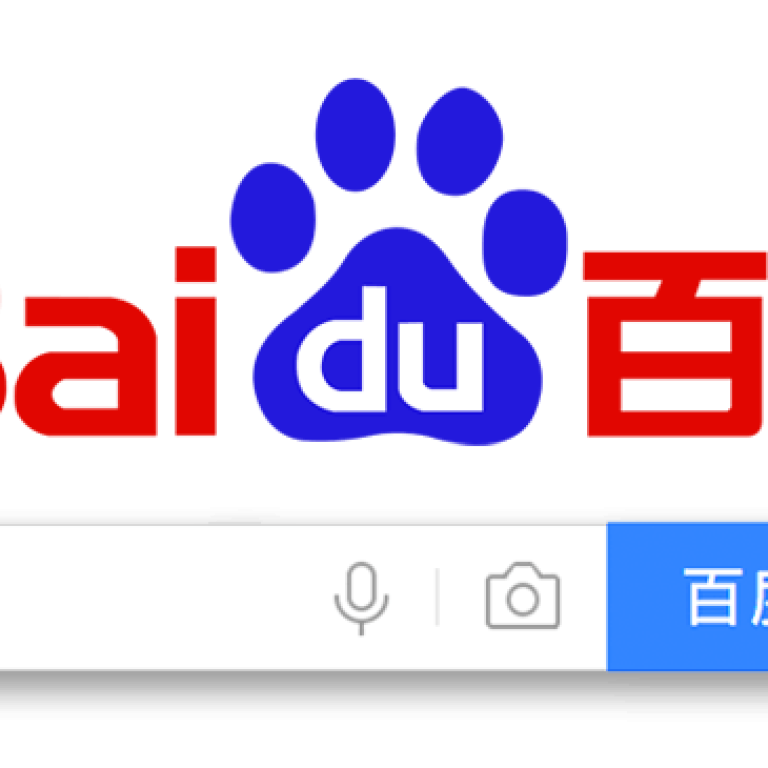 How does Baidu's search engine compare to Google?
Baidu's stock drops amid the possibility of competition with Google
This article originally appeared on
ABACUS
It looks like Google is trying to get back into China in a big way.
But if the reports are true, Google will be up against one of the country's tech titans: Baidu, which has a
commanding 74% market share
among search engines in China.
How does Baidu stack up to Google? Let's break it down.
What does it look like?
Like a lot of Chinese tech products, Baidu's core search app doesn't just do one thing -- it tries to do everything.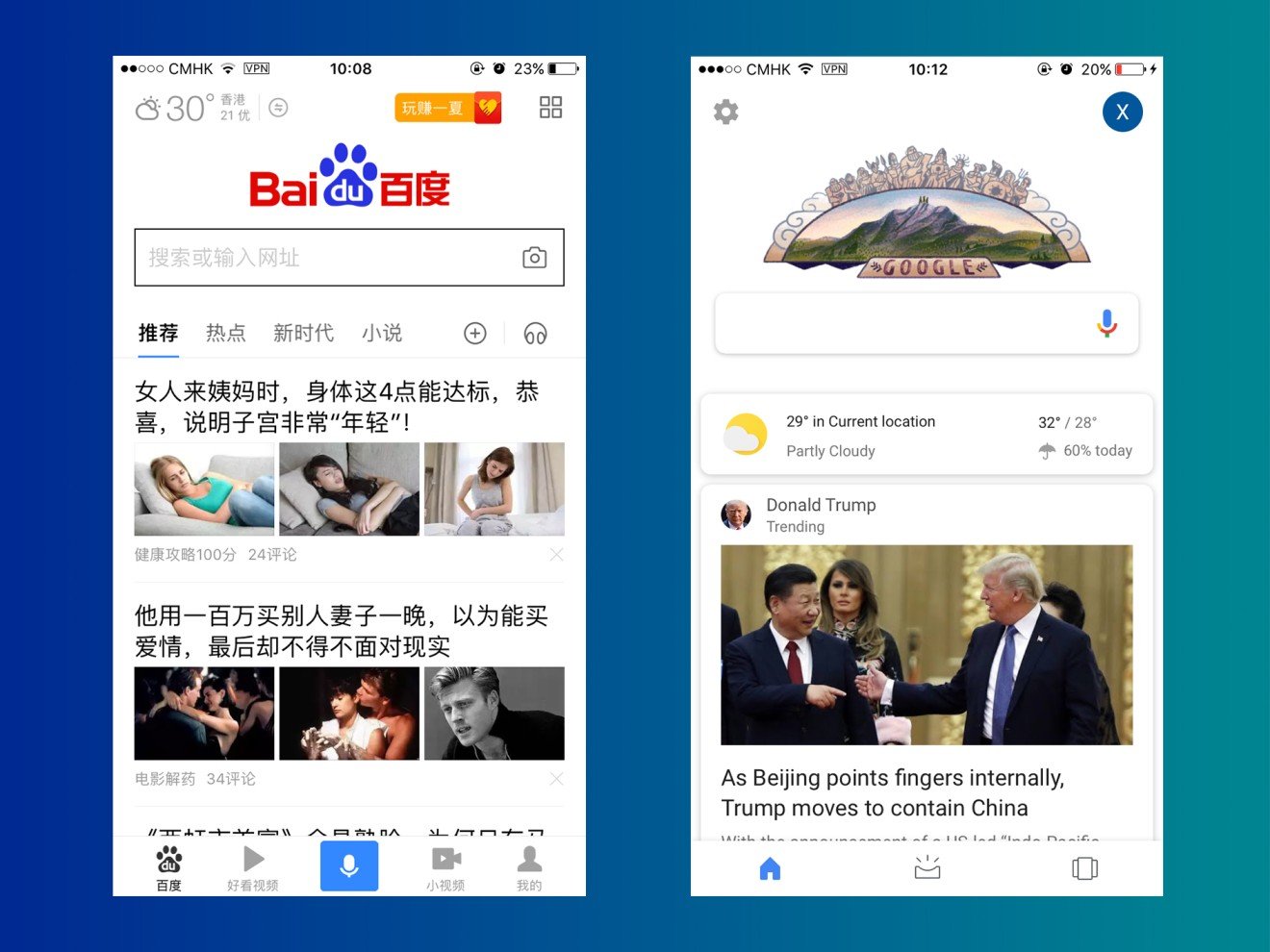 Similar to the Google app, its front page consists of a search box and a news feed -- or more accurately in Baidu's case, a content feed, because it also has health tips and movie reviews (as seen in the picture above).
More than just search
While Google basically stops there, Baidu tries to offer a lot more.
The boxes icon in the upper right corner of Baidu's app leads you to its own mini programs -- a trend Chinese tech giants are jumping on following Tencent's WeChat.
Mini programs are effectively small apps that live inside another app. The idea is to allow people to do everything inside your app, so they'll never have to leave.
Want to call a cab? Listen to music? Watch a video? Order food? All of those functions exist as mini programs inside Baidu's search app. And not all of them are run by Baidu: They allow third parties to build mini programs too, so you can book flights with Ctrip or shop with JD.com without ever leaving Baidu's app.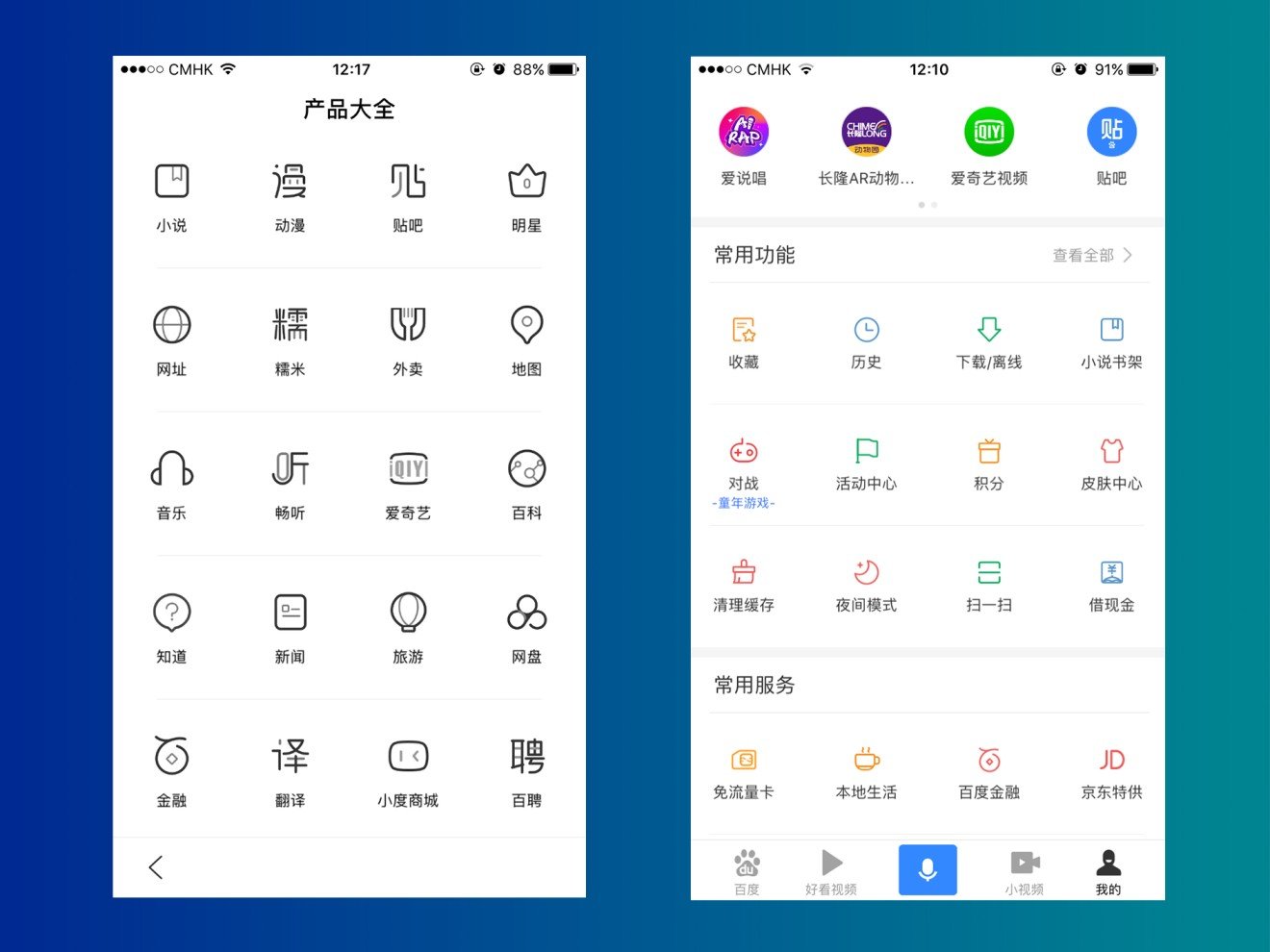 And there's more! Two of the four big sections on the Baidu app are videos, including news, funny clips, live streaming and even full length movies. Yeah, Google owns YouTube, but that's a separate app. Baidu bundles it all together.
Adding content and services has boosted Baidu's advertising revenue, helping the company bounce back from
its worst days
. It's even helped it attract more users: Baidu says it has 148 million daily active users as of June 2018, an 17% increase from the same period last year.
Let's talk about censorship
The one big difference about searching on Baidu versus the global version of Google is, of course, that results are censored.
For example, search for the June 4 Tiananmen Square crackdown and most of the results you'll get are from state media referring to it as a "riot".
Censorship is now such a normal part of life on the Chinese internet that if you actively wanted to search for a topic like that, you wouldn't use Baidu -- you'd use a VPN to go to an international Google search page.
But here we're comparing how Baidu performs compared to the special version of Google the company is cooking up for China -- and that will reportedly be censored too. It will be interesting to see how results differ between Google's Chinese search site and Baidu, but based on what's been reported so far, it would be a surprise if it was dramatically different.
But how good are the actual search results?
Based on my experience of using Baidu, it's helpful in searching for Chinese language content and results related to local services.
At that time,
healthcare accounted for 20% to 30%
of the company's search revenue. But it wasn't clear how much vetting Baidu was doing of those hospitals, because medical facilities without the proper qualifications were appearing in search results. Regulators later told Baidu that they couldn't simply sell paid healthcare search results to the highest bidder.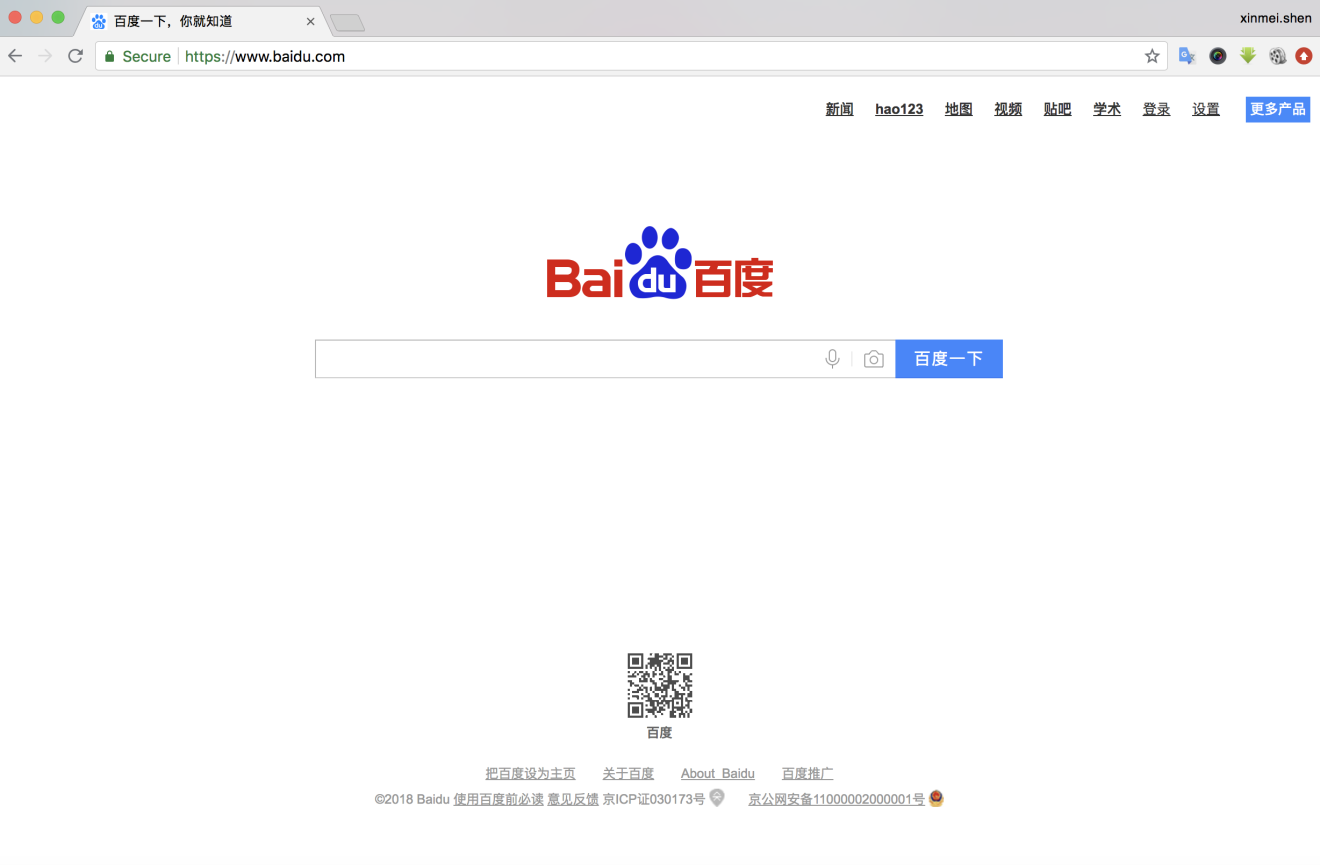 Combined with another wave of internet outrage after
Baidu's CEO said
earlier this year that Chinese internet users are willing to give up their data privacy for convenience, a lot of users are
commenting on Weibo
about their deep untrust of the company -- and how they can't wait for Google to come back to China.
It's still unclear whether Google will be allowed back in to China. And if it does, overhauling Baidu's commanding market share and growing user base will be difficult, if not near-impossible. But if the anger and distrust towards Baidu continues, it could give Google an opening to establish a small foothold in China… that is, if the government lets it through the door at all.