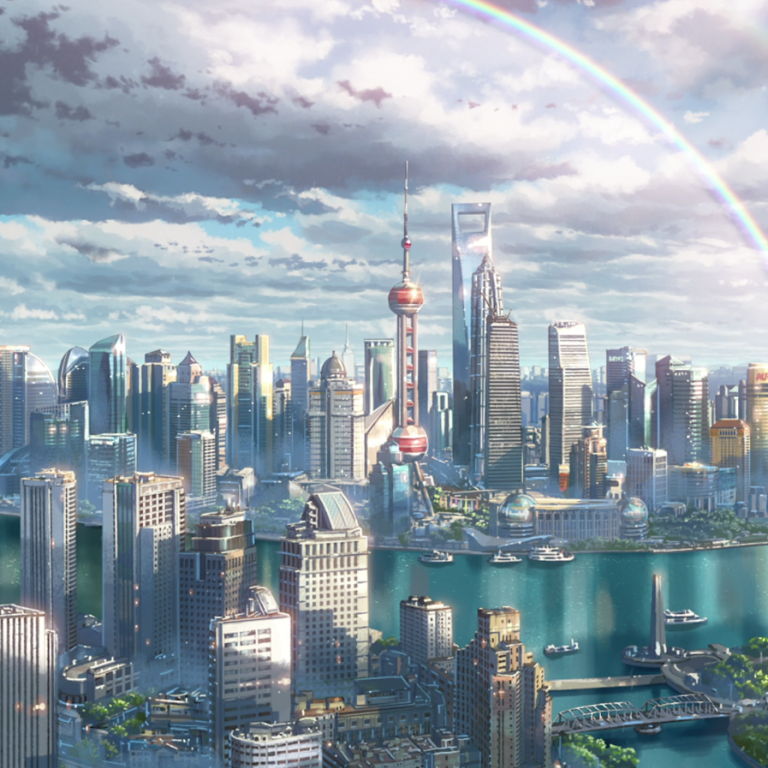 Flavors of Youth tells three vivid coming-of-age stories of Gen Y-ers in China
Team behind anime hit Your Name tackles modern relationships in China in new film
This article originally appeared on
ABACUS
I knew it was bound to be emotionally taxing and...potentially very corny, but the beautiful art drew me in.
Half an hour after I texted my coworkers to say I wouldn't watch it, I couldn't help but click play. And all of my intuitions were confirmed.
Netflix's 
Flavors of Youth
is a stunning, visual anthology of three standalone animated shorts depicting the coming-of-age stories of three
Gen Y-ers
in three big Chinese cities -- Beijing, Guangzhou and Shanghai.
Titled "The Rice Noodles", "A Little Fashion Show" and "Love in Shanghai", they were directed by Chinese directors but produced by
CoMix Wave
-- the studio behind
Your Name
, the Makoto Shinkai 2016 title that went on to become the highest grossing anime in history.
Collaborations like this are rare. But this one makes sense: It keeps CoMix Wave in the news as it works on another full-length feature. It could also help warm China's internet users to Netflix, which has been investing in a lot of Chinese movies and IP lately.
But it's so much more than just a marketing strategy. If you're like me and were floored by the luscious yet extremely clean delineation of urban Tokyo in Your Name, I'm happy to say that the studio has done it again with Flavors of Youth.
But instead of just Tokyo, now you get to experience three megacities in one film -- Beijing in rain, Guangzhou on a summer night, and Shanghai under a rainbow.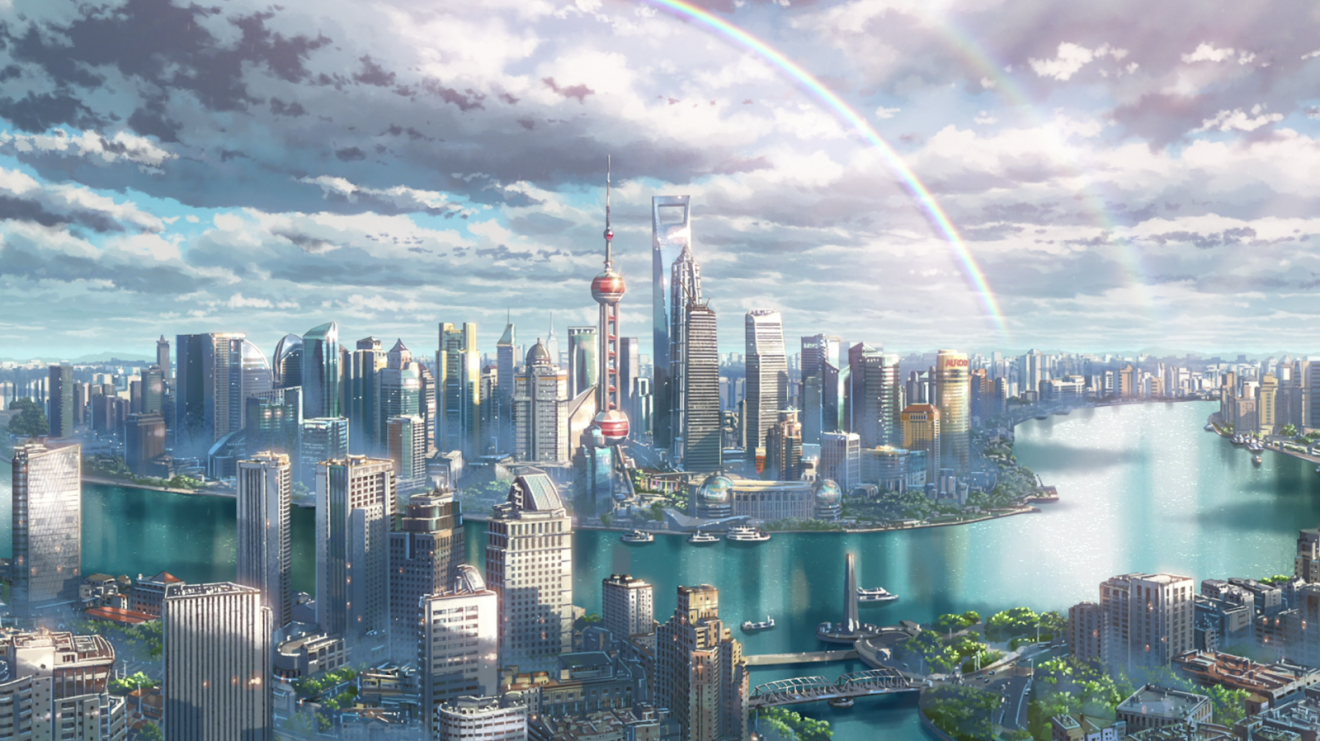 What are the stories about?
The three stories in Flavors of Youth all grapple with the concept of youth and along the way, they explore how rapid societal developments are making things pretentious and artificial.
"The Rice Noodles" follows a grown man in Beijing reminiscing about san xian noodles from his childhood (and by association, the girl he had a crush on). "Love in Shanghai" sees another grown man reminiscing about the time he exchanged self-recorded cassette tapes with his crush.
The Guangzhou story is a bit different. Unlike the other two where youth is a memory from the past, the female protagonist in this story is young in the present. "A Little Fashion Show" is about how a young woman chases a career as a model as her youth is slipping away.
With different directors, each story is anchored by a different sensory memory. "The Rice Noodles" and "Love in Shanghai" evoke the past through taste and sound, while "A Little Fashion Show" explores the emotions of modern life through optics and fashion.
How did it feel?
Just like the gentle piano music in the background (possibly played by someone who's allergic to
BPM
above 70), the whole piece feels like those Sunday afternoons where you flip through your childhood scrapbook. It's both meditative and unproductive.
Watching how Japanese animators paint Chinese cities, which transform from quaint little towns into jungles of glass skyscrapers over time, is a treat for the eyes.
But besides that, these shorts are also flush with symbols and moments that defined modern Chinese culture.
The most visually pleasing bit is the series of close-ups of
san xian noodles
in the first short. It's by far the best animation portrayal of food that I've ever seen.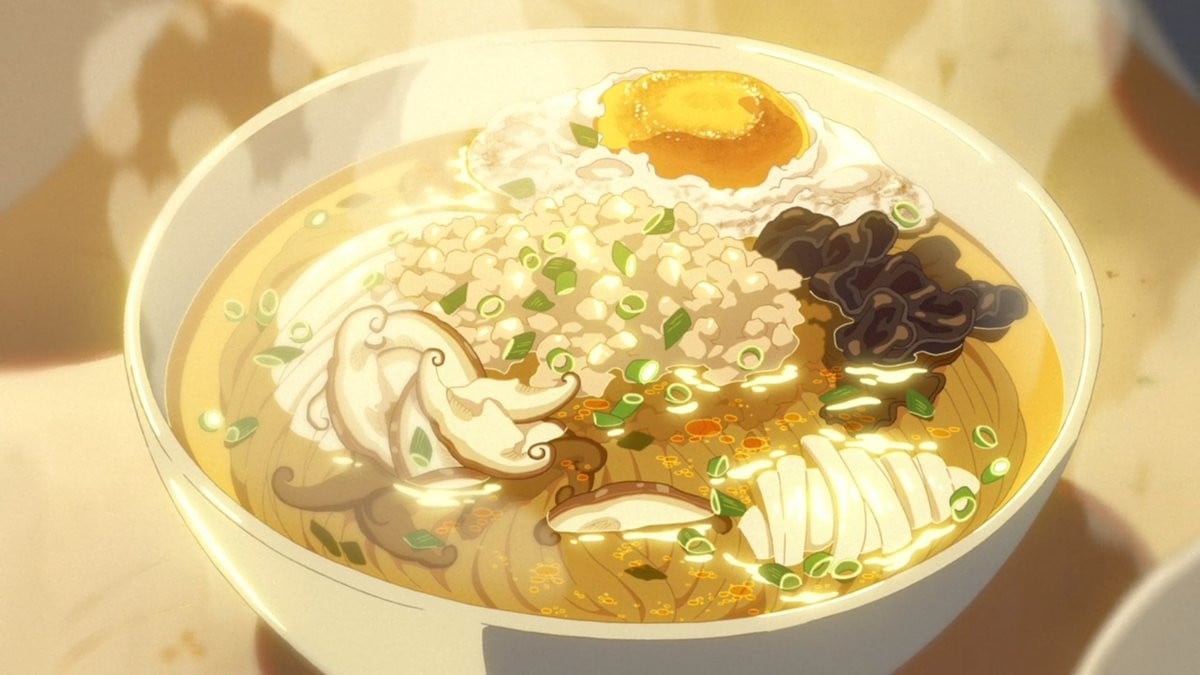 The script and narration also drip with nostalgia. But sometimes it can feel excessive -- like in the first short, where the main character kept repeating, "This is a melancholic morning."
The verdict
That said, it's definitely worth a watch if you're enthusiastic about both China and anime. It gives you a glimpse into what a peak Chinese anime could look like -- at least visually -- in the future.
In terms of the stories, they are your quintessential memoirs of love and good things from the past. They remind me of the writing samples my high school Chinese teachers used to heap praise on.
In other words, lots of brooding and reminiscing, but somehow it rings true to your heart.