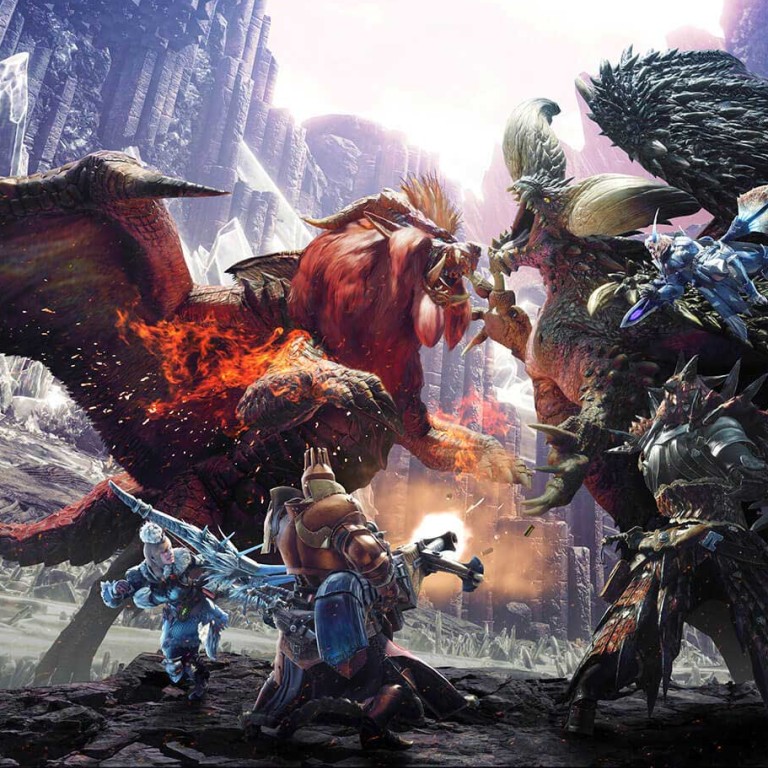 Gamers in China are protesting by refusing to accept refunds for Monster Hunter: World
Hit title is even more popular after being pulled from Tencent's WeGame
This article originally appeared on
ABACUS
Monster Hunter: World might be virtually crippled in China soon. But gamers are protesting by refusing to accept refunds for their copy of the game.
The hit multiplayer game was pulled from Tencent's WeGame platform just days after its launch because the government says it's "
not exactly compliant
" with its rules, according to Tencent.
The sudden removal shocked gamers and industry watchers alike. While the Chinese government has cracked down before on content containing profanity, gore and pornographic elements, Monster Hunter: World doesn't seem to fall into any of these categories.
The removal was also a blow for another reason: It launched on PC on WeGame in China a day before it came out in the rest of the world on Steam,
a huge breakthrough for Chinese players
who normally have to wait much longer for games to reach them.
Tencent pulled Monster Hunter: World from WeGame and offered refunds to buyers. The company gave gamers until next Monday to accept their refunds, and says it doesn't promise that servers will continue to operate beyond then. (It is possible to play Monster Hunter: World offline, but the game is primarily intended as an online, co-operative experience.)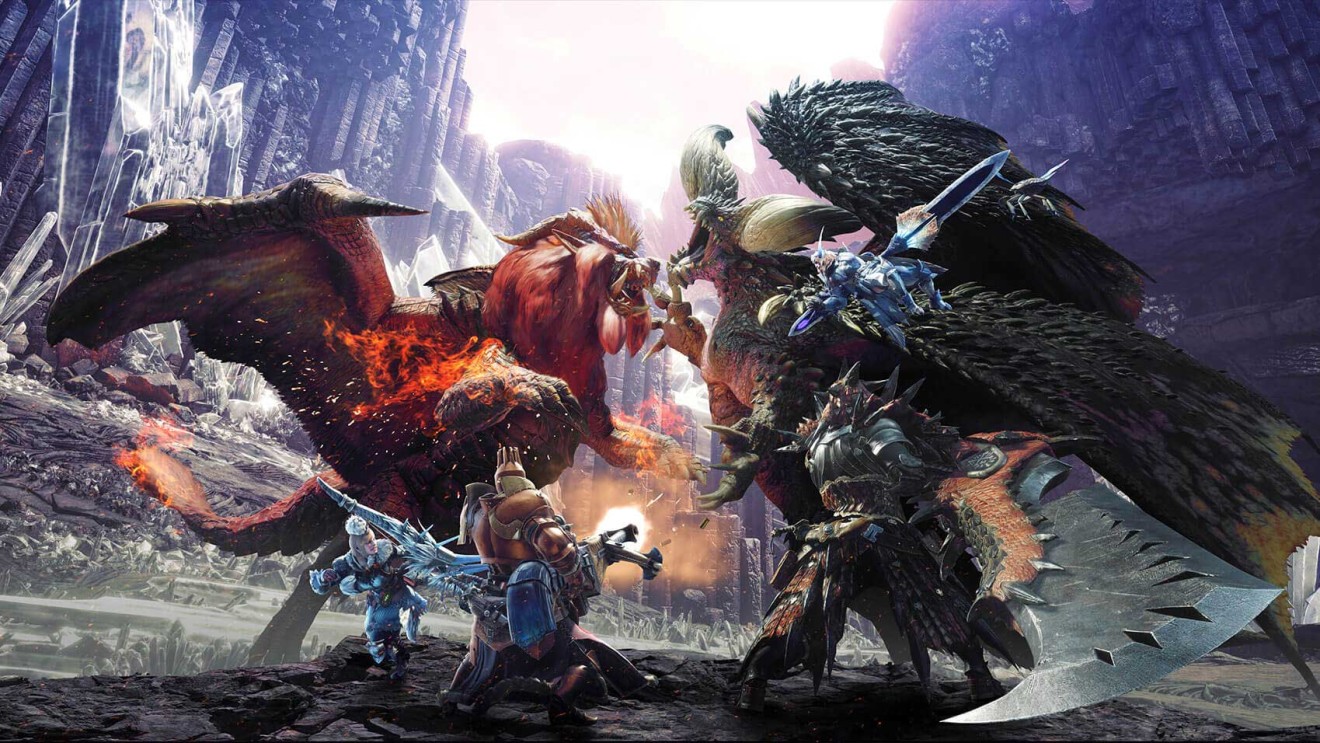 But even though this would mean gamers would be left with a crippled version of the game they bought, many are defiantly holding on to Monster Hunter: World.
"I will not refund the game... Thank you WeGame for beating Steam in being the first to have launched this game, which was
a milestone
. And even though this milestone has turned into a tombstone, you are not to blame,"
said the most liked comment on WeGame
.
Even though the game hasn't been available to purchase on WeGame in the last five days, 
the percentage of players
who recommend it has shot up from 80% during the past weekend to 95.4% by Friday.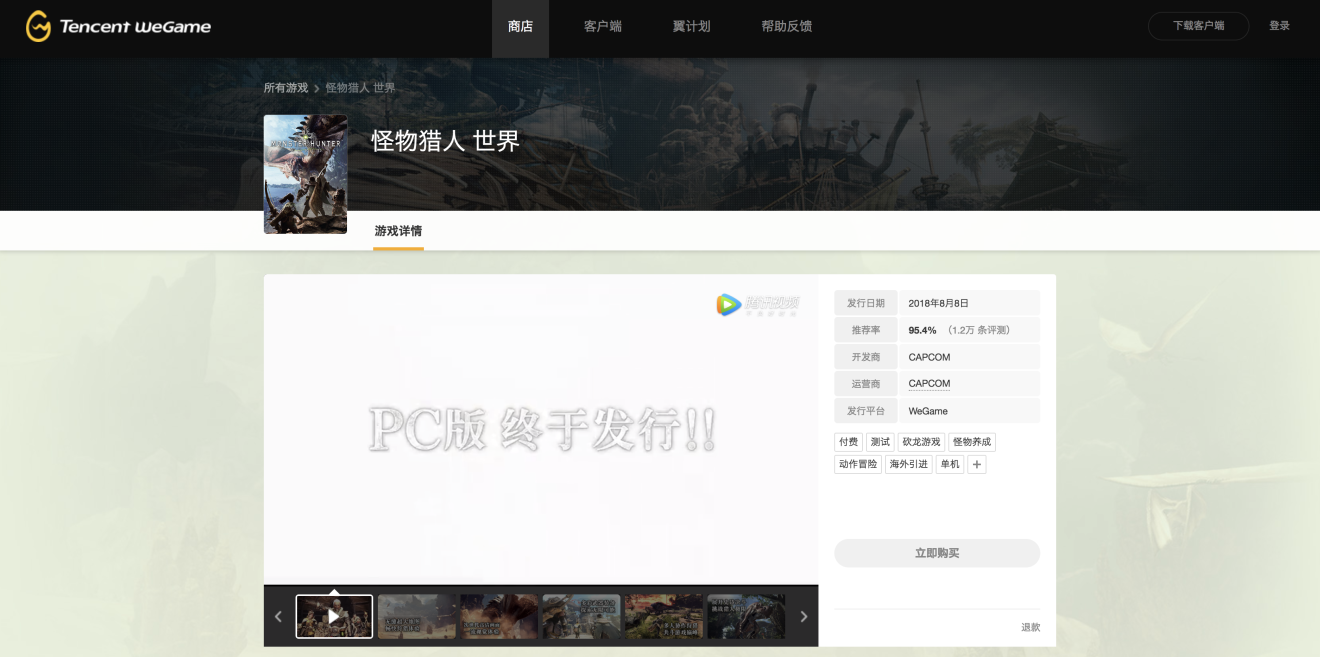 That contrasts sharply with how the game has been received on Steam. It's 
currently rated just over 6/10
, with users complaining about sporadic disconnections and too many notifications. Many Chinese gamers even insist that
WeGame's version
was better optimized than Steam's.
Another popular comment said
, "It doesn't matter if WeGame will still sell or update Monster Hunter: World, or allow multiplayer, even when I can't even log on the game, I still won't ask for a refund."
"This two hundred yuan that I have paid is... a little token of kindness representing those who want to promote PC games in China," they added.
The reason why the game was pulled is
still unclear
. Tencent first announced that the game would be removed on Monday as the government revoked its license upon receiving "a lot of complaints".
But later, 
the Financial Times
cited a unnamed source saying that the removal of Monster Hunter: World was actually not due to complaints from users, but rather due to bureaucratic infighting.