Weibo
Get more with myNEWS
A personalised news feed of stories that matter to you
Learn more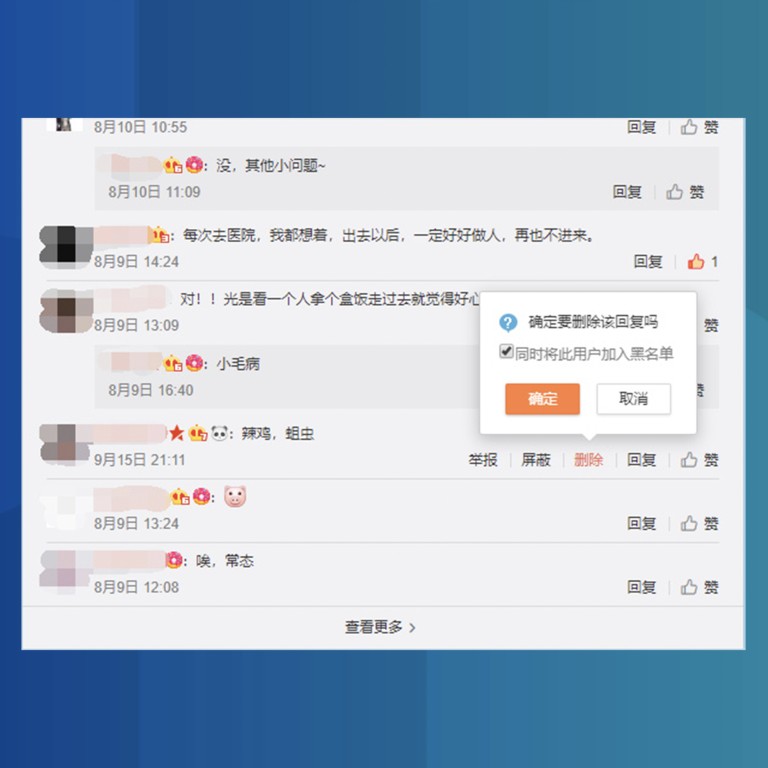 Weibo is now giving popular users the right to censor other users
"Who's there to protect our rights?"
This article originally appeared on
ABACUS
Trolls are a common headache for all social media platforms. China's Weibo has decided to let its users handle trolls… by handing an elite few the power to ban other users.
Weibo said today
that to address personal attacks and harassment on the platform, if a user with more than 100,000 followers finds an offensive comment on their post, they can ban that person from commenting on anyone else's posts for three days.
The decision to ban someone is left entirely up to the user -- Weibo doesn't review the decision, so theoretically, a person could be banned even if it isn't a personal attack or harassment.
To be clear, banned users can still make posts from their own account -- they just aren't able to comment on posts from other users (for three days). It's also possible for banned users to repost someone else's story and add their own comments, a little like Twitter's quote function.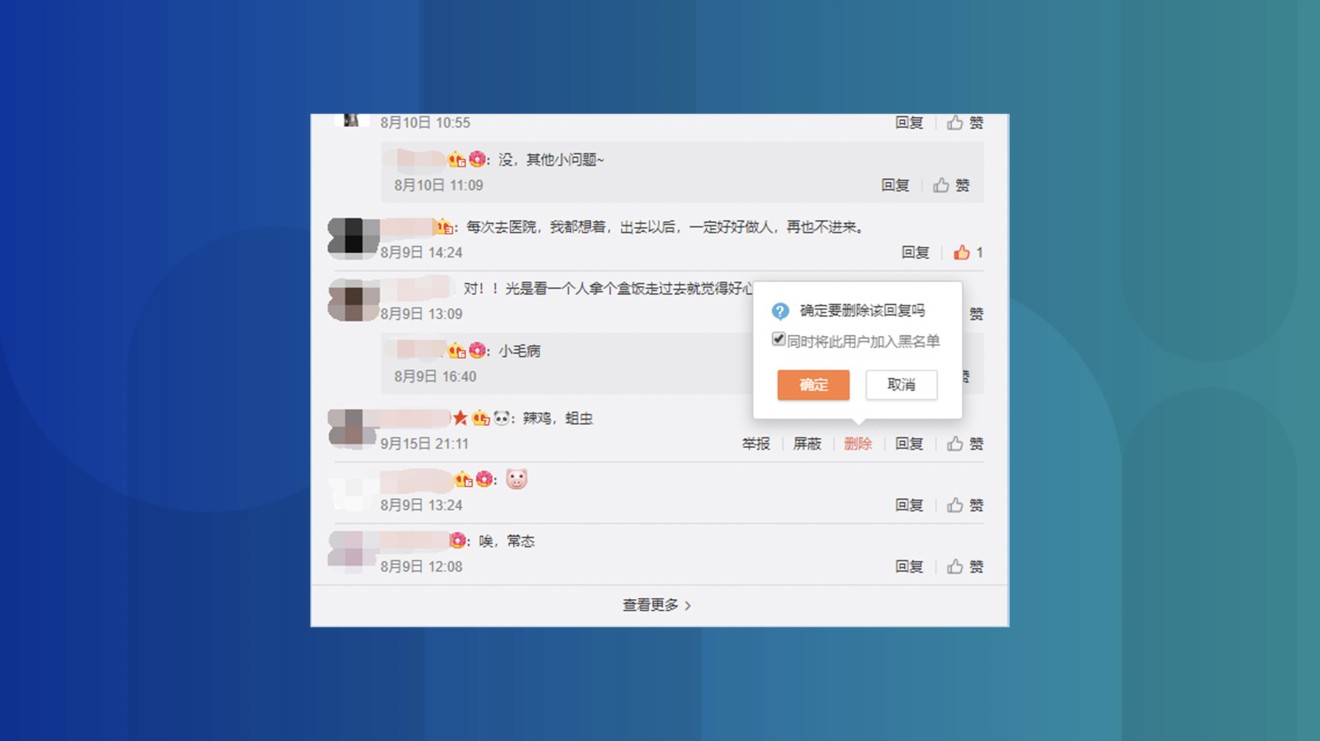 Weibo's announcement was met with a wave of criticism from average users, who are not happy about more rights being given to more popular accounts -- and warn that it will be abused.
"If they blacklist any comments they don't like to see, even when we're just expressing opinions, who's there to protect our rights?"
one popular comment says
.
"Users can stop others from commenting under their own posts, but what's their right to stop people from commenting in other places?" another user asks.
Twitter doesn't allow you to delete comments under your own tweets, only
silently hide replies
that Twitter's human and machine reviewers deem "troll-like". But Weibo has always let users delete comments under their posts and blacklist people.
Before today, blacklisted accounts would only be forbidden from interacting with the user who blacklisted them, and would only be forbidden from leaving comments on posts by other people if they're blacklisted by at least three people, according to Weibo.
Despite the overwhelming negative reaction from regular users, unsurprisingly, popular users are
welcoming
the change. They say that they have been deeply troubled by harassment and the new policy will serve as a
deterrent
to trolls.
"The trolls are not your real fans," Weibo says in the post, trying to assure bloggers that it won't discourage other people from posting comments. "Blacklisting them and preventing them from commenting helps create a better interaction environment, and it will be supported by your fans."
Weibo says it may open up the function to all users in the future, based on feedback.