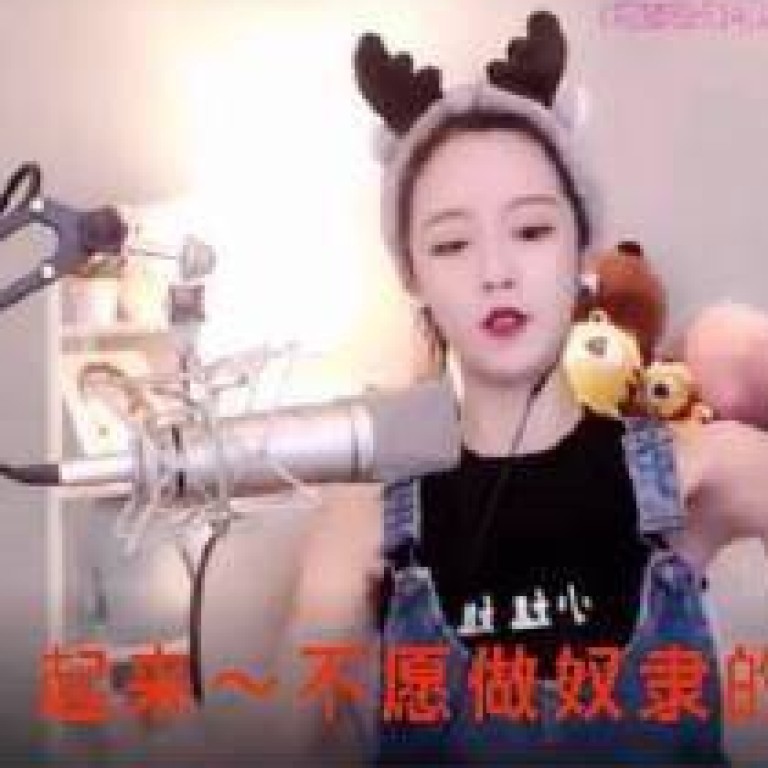 Internet star banned from streaming after singing national anthem
Chinese celebrity streamer told to undertake patriotic education after "disrespectful" rendition of national anthem
This article originally appeared on
ABACUS
She sang the national anthem on one of the country's biggest live streaming sites. Within days, her account was banned.
That's what happened to Chinese internet celebrity Lige, after video platform Huya suspended her channel this week. In
a statement on Weibo
, Huya says all her videos have been taking down -- and the star streamer will undergo "re-education".
So what happened? The downfall of Lige, who reportedly had two million subscribers, began on Sunday. The original video has been taken down from Huya -- but in
recorded footage circulating online
, we can see Lige, wearing a reindeer headband, flailing her arms around as she gave a bubbly rendition of the first line of
March of the Volunteers
.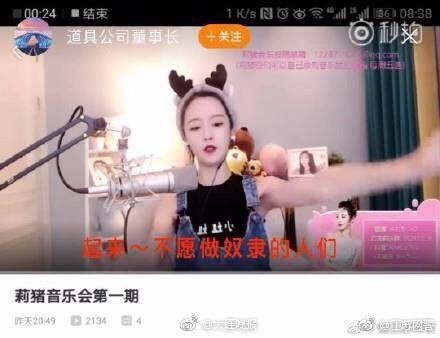 An uproar ensued. Huya calls the national anthem solemn and sacred, vowing to "resolutely resist any disrespectful content". Thousands of Weibo users
piled on her
. One commented, "Serves her right. Should block her forever." Another wrote, "Even an uncultured person should know to respect the national anthem."
Under Chinese law, anyone who deliberately sings the national anthem in a "derogatory or distorted manner" can be detained for up to 15 days and subject to a criminal investigation.
Lige
has apologized
, saying she'll watch a series of patriotic documentaries and undertake "education on political ideologies". But as many before Lige have discovered, crossing the government comes with serious consequences.