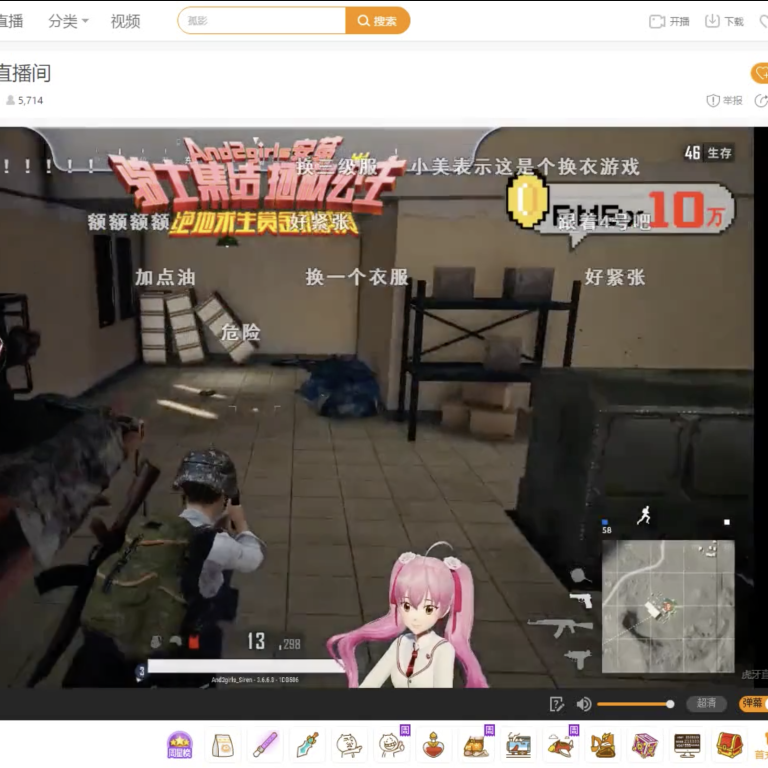 Holographic pop stars: Japanese virtual idol heads to China
Virtual idols are still new in China, but the Communist Party-approved trend is gaining in popularity
This article originally appeared on
ABACUS
Huge crowds gathering at a stadium for a concert performed by a holographic avatar? It might seem weird in the West, but it's a totally normal phenomenon in Japan. And now companies want to grow that trend in China.
Gaming company Giant Interactive said that they plan to bring Japanese anime character Menhera-chan to China as a virtual idol -- digital avatars with their own voices and personalities. They say they'll invest hundred of millions of yuan in the project. A game about Menhera-chan already has more than 170,000 pre-orders on TapTap.
Users of ACG (anime, comics, games) in China are expected to to grow to 276 million this year, according to a report by iiMedia. But despite their huge popularity in Japan, virtual idols are still new to China. As of July 2018, there are 26 virtual idols in China, with 14 of them "born" in 2017, according to Beijing Business Today.
One of the most popular is Luo Tianyi, China's very first virtual singer. Created in 2012, she has similar pigtails to the hugely popular Japanese virtual idol Hatsune Miku, and also sings with a synthesized voice. Her holographic concert in Shanghai costs 1,280 yuan a ticket (US$184), and reportedly sold out in three minutes. She's also reportedly the only profitable virtual idol in China.

Luo Tianyi's popularity has even drawn interest from the Communist Party. That's normally not a good thing, but in this case it was.
State media Global Times
wrote
last year that virtual idols like her wouldn't cause any harm to young people because they "won't yield to any temptation like drugs or get involved in any sex scandals", contrary to "human celebrities", who can "fall from the public's worshiping altar after making an ethical mistake". The article even says that Luo Tianyi has become a youth ambassador for The Communist Youth League of China.
And people now want their virtual idols to do much more than singing.
In January this year, Xiaxingmei, a member of virtual idol group And2girls, live streamed playing PUBG as a celebration for her "birthday". The stream was titled "Gather the knights and save the princess", in which the talkative 16-year-old pink-haired girl (who appeared to not know much about the game) won a chicken dinner by teaming up with her fans. The stream
reportedly
drew more than 50,000 viewers.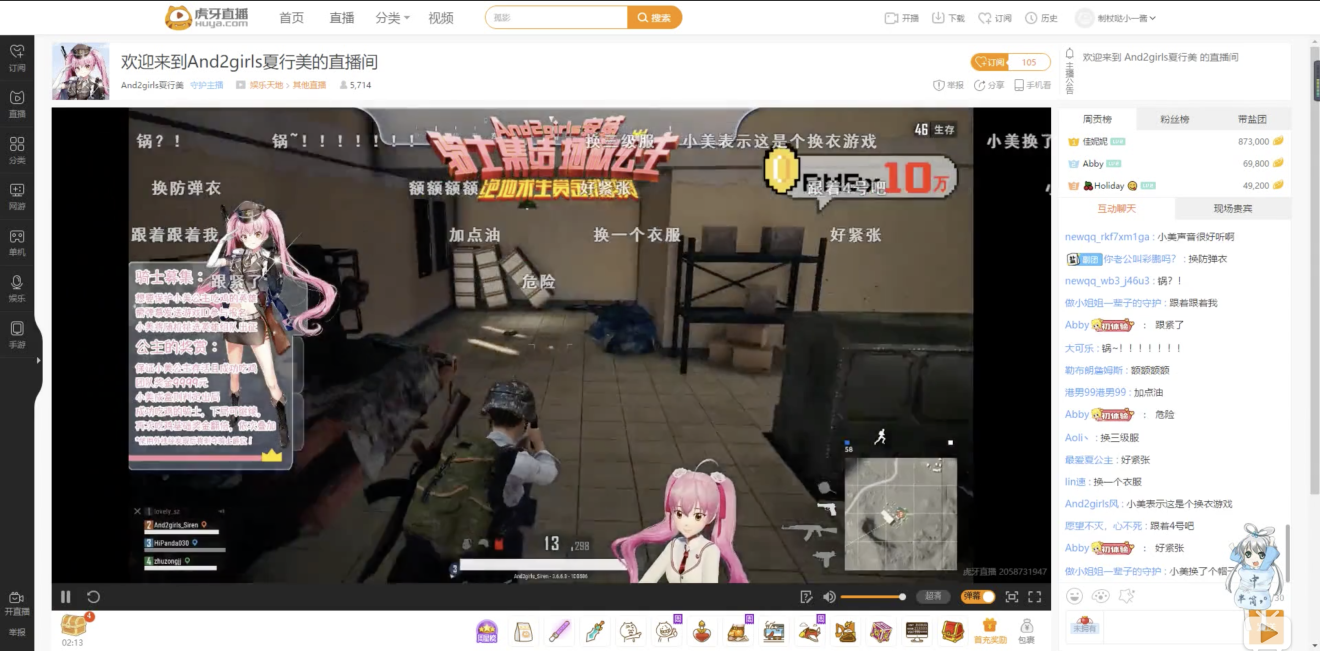 Of course, don't confuse virtual idols with artificial intelligence -- a computer isn't playing PUBG. Unlike Hatsune Miku, who is essentially an artificial voice, Xiaxingmei is a digital representation of a real human working behind the scene, similar to
virtual YouTubers
like Kizuna Ai.
"Using virtual reality technology to project a human's movements, voice and emotion to the stage helps them become warmer and more emotional compared to virtual singers," the CEO of the virtual girl group's maker
said
to Chinese media last December. He also said that 2018 would be a crucial year for the development of IP, which in the context of China's internet
refers
broadly to original concepts, characters and stories that have big commercial value.
But while idols are supposedly on the rise, Xiaxingmei's
channel
is not active anymore. It's unclear why, but the last time she streamed was 164 days ago. Fans are still leaving messages daily, with most of them are saying that they're just here to "sweep the grave".