NetEase
Get more with myNEWS
A personalised news feed of stories that matter to you
Learn more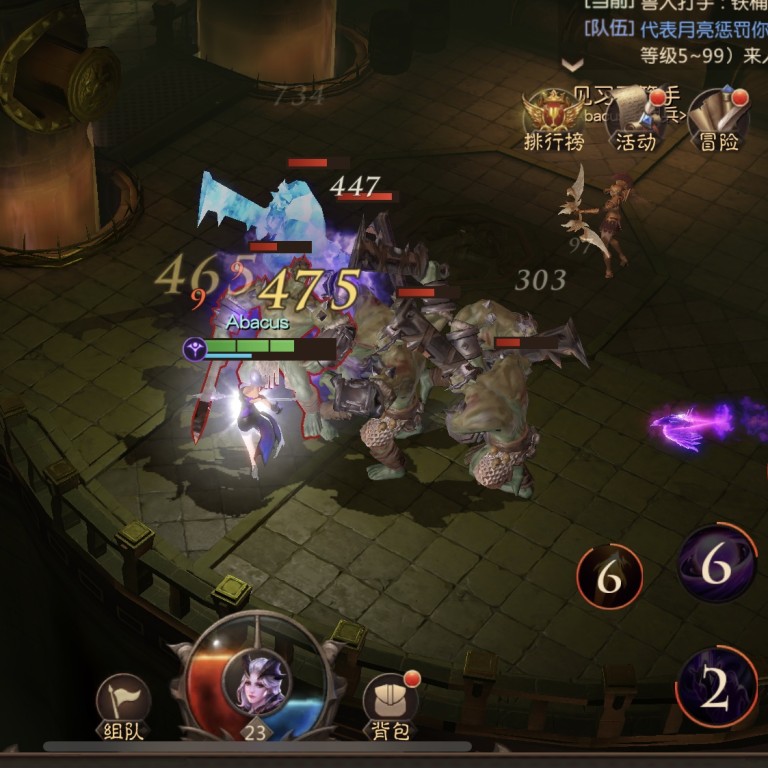 We played the Chinese game that fans allege Diablo Immortal is based on
Blizzard is co-developing Diablo Immortal with NetEase, which already made a Diablo clone
This article originally appeared on
ABACUS
Fans have been freaking out about Diablo Immortal ever since Blizzard announced that the latest instalment in the series wasn't a PC sequel or a remaster… it was a standalone mobile game, co-developed by China's NetEase.
One of the claims flying around was that Diablo Immortal was a re-skinned version of another game from NetEase, called Endless of God. (Yeah, we know the title doesn't make sense.)
Blizzard has come out to say that Diablo Immortal is original "
from the ground up
" and not based on any game. At the same time, Diablo Immortal intentionally copies the controls of NetEase's game. Co-founder
Allen Adham told Kotaku
that "In the East, that control method is becoming ubiquitous, and it's becoming ubiquitous because it's very natural, and it feels great."
The funny thing is that while fans are pointing out that Diablo Immortal looks like Endless of God, the truth is it was supposed to be the other way around: The Chinese game was clearly intended to be a clone of Diablo III.
First opened for public testing around two years ago, Endless of God unabashedly tries to copy almost all aspects of Diablo III. Even
its marketing tagline
says the game aims at bringing you "the ultimate
diabolic
battle experience". (See what they did there?)
When the game first came out in China (and it's still only available in China), there was excitement around it as gamers were eager to find out
how NetEase would tweak
the gameplay mechanics as well as the UI to make a dungeon crawler more playable on mobile.
The game is basically just endless hack-and-slash-ing -- I know that's what a dungeon crawler is supposed to be, but it didn't manage to make that interesting or fun.
When we started off in story mode, we were basically just steamrolling our enemies for an hour. Then we realized that Endless of God also features an autoplay function, with which you can literally let the game play itself for you. Since none of the early challenges were difficult enough, the AI could breeze through countless missions.
All that was left for us to do was to upgrade our hero's skills, weapons and attributes. Or you can visit a bunch of peripheral sections of the game, such as the Daily Log-in and Daily Giveaways, to claim rewards.
Although much of the fun of Diablo lies in allowing players to forge precious weapons, its combat system is what drew a lot of people in. But in Endless of God, combat felt dull and insipid.
Equipped with one normal attack and four special attacks, which were laid out in a fan shape in the bottom right corner of the touchscreen, our hero -- who is a mage -- was just relentlessly releasing spells one after another. While the animations look very flashy, those moves end up looking very similar without much differentiation.
In all honesty, during the first hour I played this game, I didn't even know nor did I care what spells I was casting. For me, it was just dealing damage to enemies all the same. What's more, rarely did I run out of mana since my character automatically drank potions before I could exhaust it.
Storytelling is also a big component in Diablo, but it was quite bland in this game. Despite its gothic aesthetics and grim environment, the story mode started off with missions about an investigation into a sewage-dwelling sea monster and an army mutiny, which are not exactly epic cliffhangers to say the least.
But look, if this game is anything, it merely provides a glimpse into what a Diablo game on mobile could look like. Judging from what we saw from the trailer, Diablo Immortal already includes many more innovative combat techniques, such as deploying grapplers to jump over monsters and using hooks to yank enemies in.
One weird quirk about Diablo Immortal being co-developed by NetEase is that their bigger rival Tencent owns a stake in Activision Blizzard. But Blizzard has long had a relationship with NetEase, which publishes all of its games in China.
Of course, without actually being able to play Diablo Immortal, it's hard to say how good it is -- or how close NetEase's game is to Blizzard's game. But I hope it's pretty different, because Endless of God is not a fun game.
If you want to check out more about Endless of God though, check out our entire stream
here
!