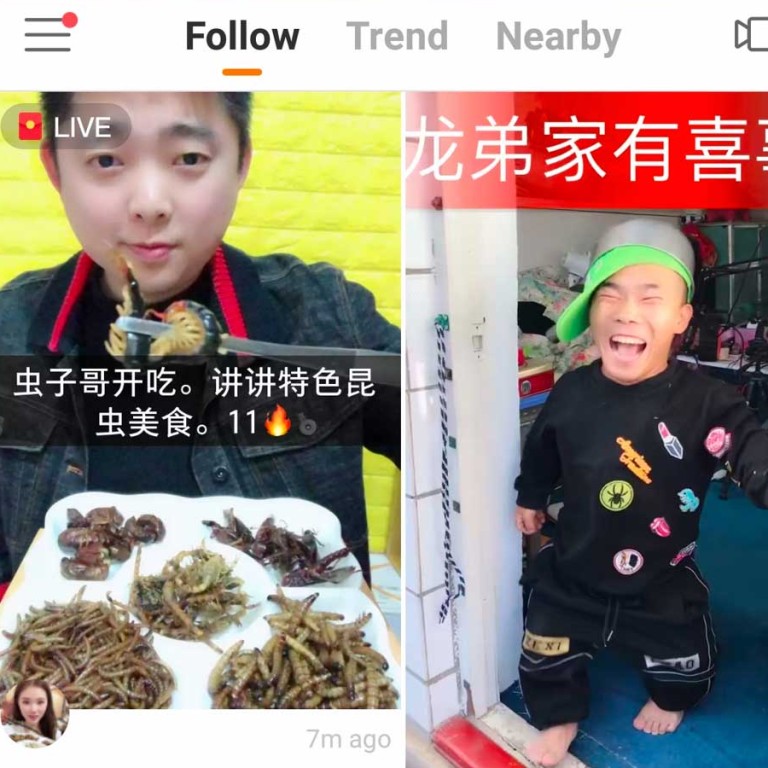 Chinese short video apps want to make us shop
Kuaishou became famous for users that eat lightbulbs; now it wants to help those users sell stuff too
This article originally appeared on
ABACUS
China loves short videos -- its most popular platform, Douyin has 500 million users. China also loves online shopping, so maybe it's not surprising that the country's short video platforms are moving into ecommerce.
What is surprising is that Kuaishou (or Kwai) -- the bad boy of China's short video apps -- is joining the game.
Kuaishou's reputation comes from the videos it hosts. If you remember the old MTV show Jackass, well, those sorts of antics are popular: there's the woman eating lightbulbs, the guy that puts firecrackers in his underwear, and the teenage moms. It gives voice to a part of the population normally ignored by other media.​
Now, Kuaishou's CEO Su Hua is determined to cash in on its unique product.
"There are some products that are more suitable for video display and might be good to sell through short videos or live streaming," Su
told
media during this year's World Internet Conference in Wuzhen.
During his keynote speech in Wuzhen yesterday, he also
said
that over 10 million people have made money within the past year on Kuaishou.
So how will it work? Take this video as an example. It looks like a normal wacky dog video, but it can also lead you directly to the user's online store, which sells pet supplies.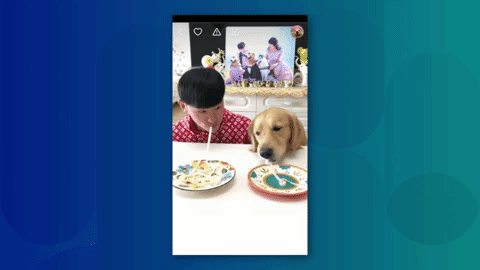 According to Su, the company recently launched marketing and sales products, and announced cooperation with ecommerce websites like
JD.com
and
Pinduoduo
, as well as Alibaba's digital marketing platform Ali Mama.
(Abacus is a unit of the South China Morning Post, which is owned by Alibaba.)
Kuaishou's ecommerce initiative was first announced in April, not long after its biggest rival Douyin (TikTok) 
started
integrating external online shopping links from China's biggest ecommerce platform Taobao. Kuaishou is also offering courses. For example, you can have this handsome guy teach you how to grow spinach.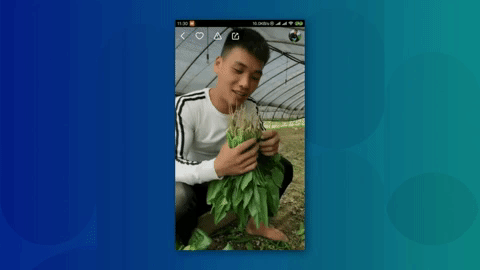 But making money through shopping might not be the only reason why Kuaishou is so eager to get into ecommerce.
The platform has been trying to improve its reputation lately, following crackdowns on undesirable content from the Chinese government. Earlier this year, Kuaishou was
ordered by the Chinese authorities to clean up
, with the company announcing it will raise the number of content checkers to 5,000 -- preferably Communist Party members.
Both Kuaishou and Douyin take their inspiration from live streaming apps, which have successfully been using video to draw users into the clutches of consumerism for years. In fact, one of the most successful platforms in commercializing video has been the king of online shopping, Taobao. The app is full of users showcasing everything from fashion to gadgets to vegetables.
This week, in preparation for the Singles' Day shopping festival, Taobao took it further by launching an AI program called
Alibaba Wood
, which can produce up to 200 short videos of products in one minute. It also automatically matches the music style in the video to whatever people are selling.
​