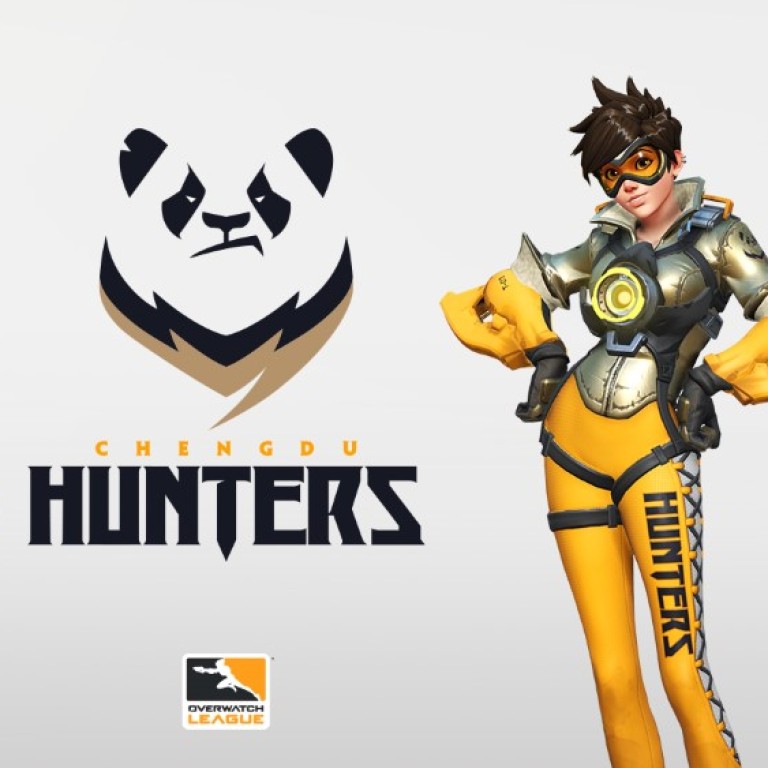 Guangzhou Charge and Chengdu Hunters are the new Chinese Overwatch League teams
The third OWL expansion team, based in Hangzhou, will likely be named Spark
This article originally appeared on
ABACUS
Guangzhou Charge, Chengdu Hunters and possibly Hangzhou Spark.
These are the three new Chinese Overwatch teams that will join
the hapless Shanghai Dragons
in representing China in the second season of the Overwatch League (OWL), slated to commence next February.
The Guangzhou Charge, owned by the Nengking group, was the first Chinese expansion team to reveal its branding, following in the footsteps of three Western expansion teams: Toronto Defiant, Atlanta Reign, and Paris Eternal.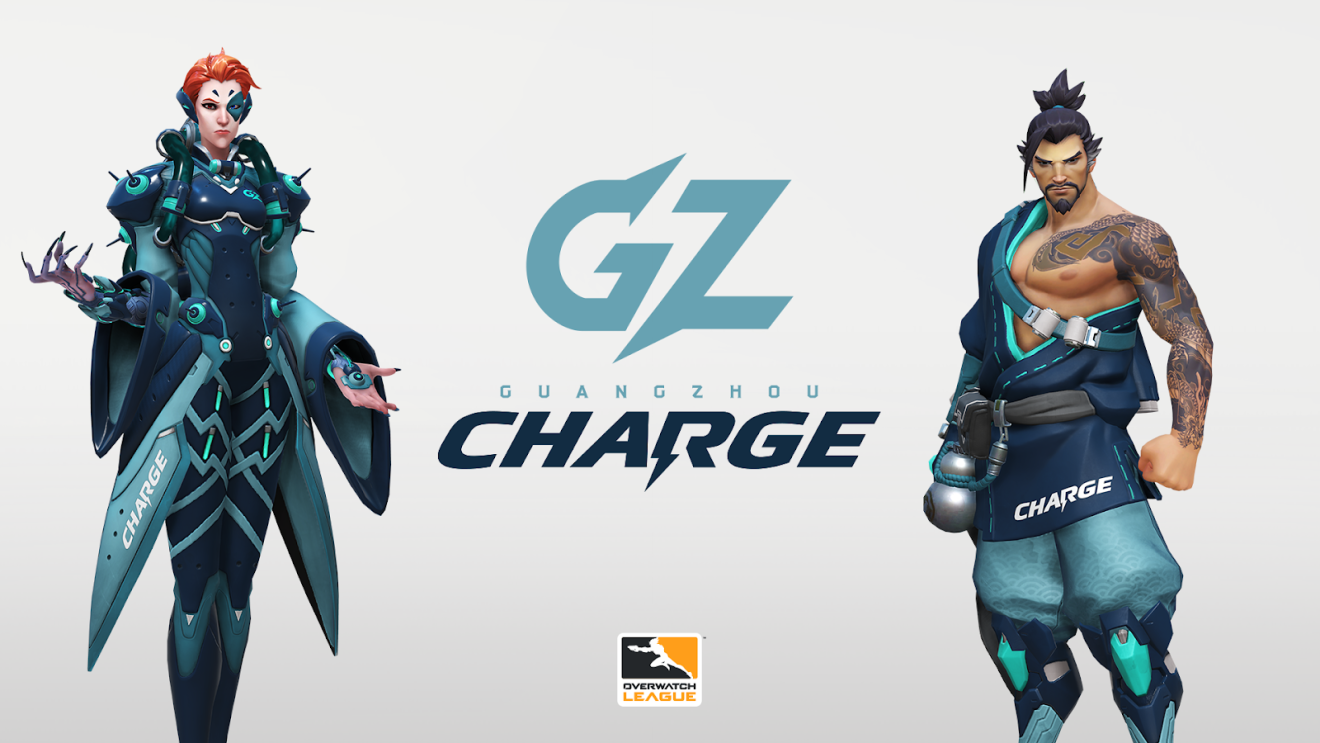 The team rolled out
a promo video
on Twitter late last week titled Feel The Charge.
The promo video has received mixed reactions from Overwatch fans. While they generally adore
the teal and dark blue color scheme
, some joked that it reminded them of a certain sports drink brand.
Another Chinese OWL team,
Chengdu Hunters
, also revealed that a mean-looking panda will be the logo of the franchise, complete with a orange, gold, and black color scheme.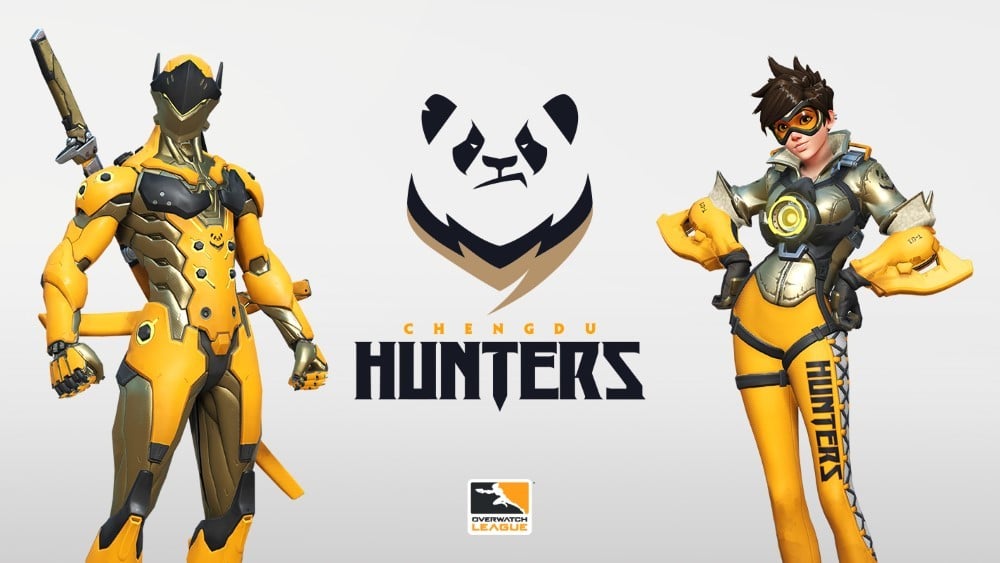 Chengdu, home to the world's largest panda conservation center, didn't release a special promo video. But I guess that's unnecessary when fans can easily supply you with
something like this
in spades.
While many fans are calling Chengdu Hunters' logo the best in the league, others are having trouble connecting the dots.  
A Twitter user
calls into question the idea of a predatory panda: "Pandas will eat meat, but are unskilled at killing. [So] if given meat they will happily eat it but it is unlikely that they are able to catch prey for themselves".
On a more lighthearted note, Chengdu Hunters, owned by livestreaming platform Huya, created
a bit of an embarrassment
for itself prior to the official release of the branding.
Turns out, its marketing team prematurely tweeted out every detail about the branding days before the official announcement was made. While the tweets were quickly taken down after the blunder, it caused a bit of a confusion among fans.
But that wasn't the only time a new OWL team's name was leaked. In fact, a Reddit user managed to dig out almost all the details about
the expansion teams
after a look inside the API.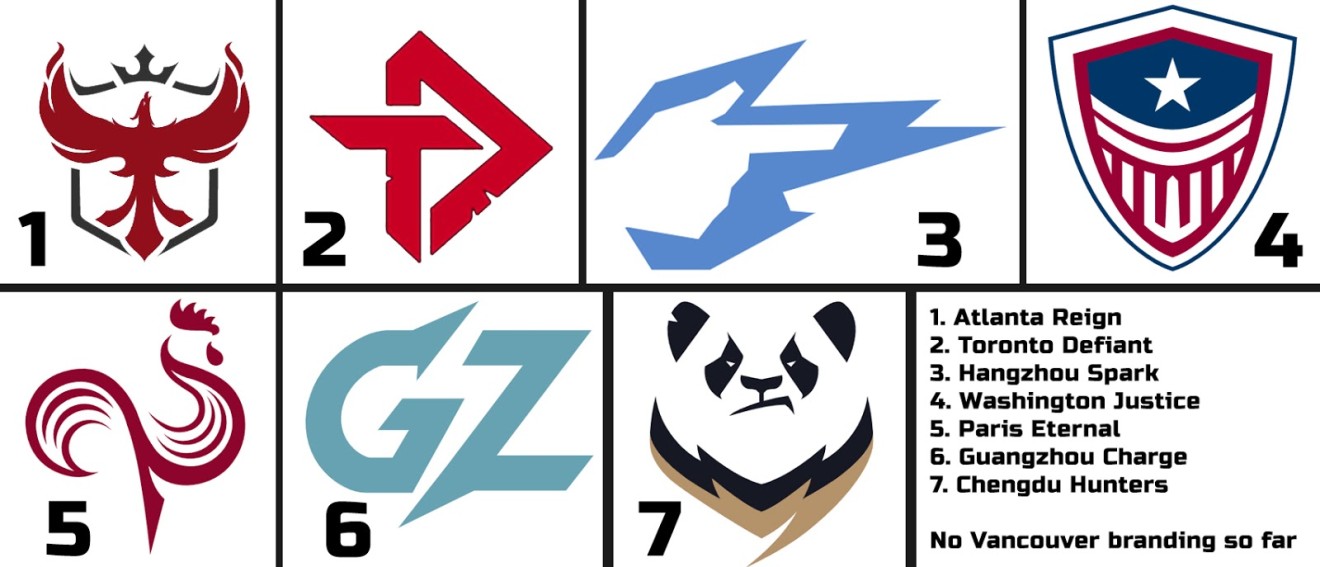 According to this leak, the third Chinese expansion team, based in Hangzhou, will be named Hangzhou Spark.
If you find this reference to anime random, consider that the team owner is China's biggest anime streaming site, Bilibili.
Bilibili actually put out a public poll, soliciting fans' suggestions on the naming of its OWL team, and "Railgun" emerged as the winner. Following the poll, Bilibili was even reported to have the word "Railgun" trademarked.
Although Spark might sound like a far cry from the initial idea of Railgun, the logo suggests that, visually, it is still in line with the anime reference. Turns out, the railgun in the show is really a spell the protagonist releases through her index finger.
Either way, fans are having fun theorizing how OWL teams' names are being made. A Reddit user wrote, "Spark, Charge and Shock? I see a trend…"