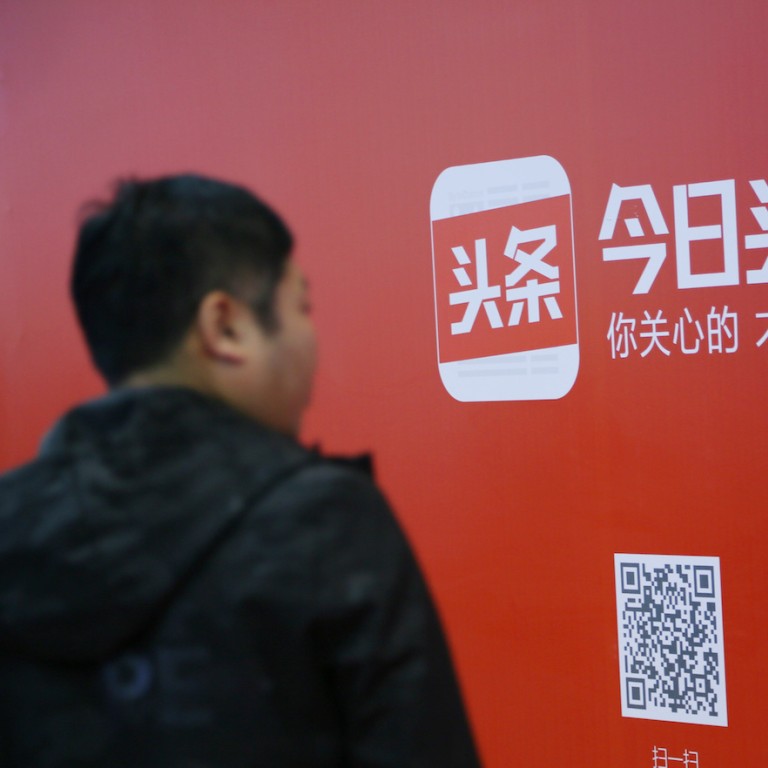 Censors angry about erotic literature in China's favorite news app
ByteDance's Toutiao becomes latest target in pornographic crackdown
This article originally appeared on
ABACUS
This time, the target is Toutiao's story section. That's where users -- whether professional organizations or individual people -- publish works of fiction. But now regulators have ordered a one-month suspension of the section, accusing it of publishing pornographic content,
Beijing Daily reports
.
The offending articles are said to contain titles like, "After a night of debauchery, the man turned out to be her new boss" and "To make money to treat my ailing mother, I started working at a club. To my surprise, my first customer was my teacher."
Online pornography is officially banned in China, but remains easily accessible on the web. Faced with the daunting task of monitoring each and every one of the country's
802 million internet users
, the government has chosen instead to delegate censorship to online platforms, giving them the power to filter out inappropriate content as they see fit. Companies who fail to comply face serious consequence, ranging from service shutdown to jail time for executives.
A high-profile court case in 2016 involved a company called Qvod that ran a hugely popular peer-to-peer, porn-streaming video player. During its heyday, it reportedly counted some 500 million users. The CEO
was found guilty
of distributing obscene materials for profit, and was sentenced to 3.5 years in prison.