Apps
Get more with myNEWS
A personalised news feed of stories that matter to you
Learn more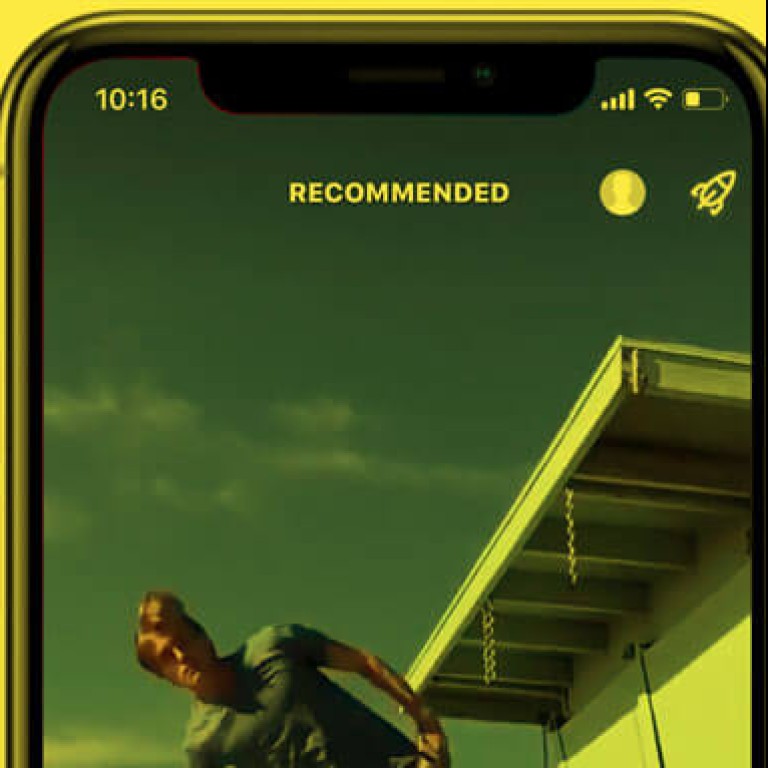 How Facebook's new short video app Lasso compares to TikTok
Social network copies viral short video app to win back teens -- but will it work?
This article originally appeared on
ABACUS
TikTok, a runaway success from Chinese startup ByteDance, is sort of like Instagram... but for short video. Lasting less than 60 seconds, the videos often feature teens showing off dance moves, doing comedy skits, and performing various difficult (but somewhat meaningless) stunts.
This month, Facebook struck back, quietly launching its own clone called Lasso. It seems to be a test version, only available in the US for now.
So does Facebook's new competitor stack up to TikTok?
We tried it a couple of times after it came out, but over the last 24 hours it failed to load any videos for us. An update on the iOS App Store says Lasso is currently fixing crashes from the previous release. The following impressions are based on our experiences before that.
VIDEO FEED (Advantage: TikTok)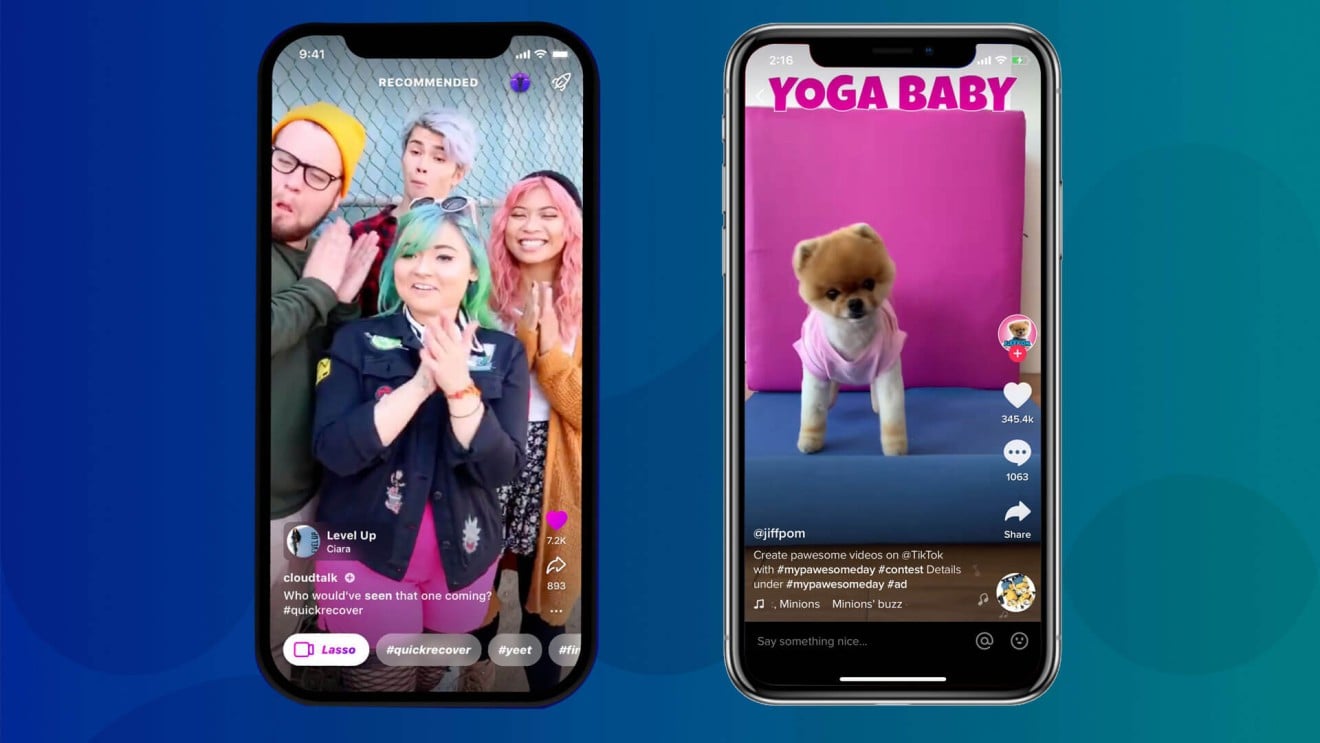 Both apps feature an endless video feed; scrolling up brings you the next clip. The mechanisms are so similar, it's impossible to say which one is better.
But TikTok does have something that Lasso doesn't: A comment section. It's a curious omission by Lasso given how popular the feature is on TikTok, where popular videos can attract thousands of comments.
I'm willing to bet that Lasso will eventually introduce comments -- but right now, TikTok has the better video feed.
HASHTAG-BASED DISCOVERY (Advantage: TikTok)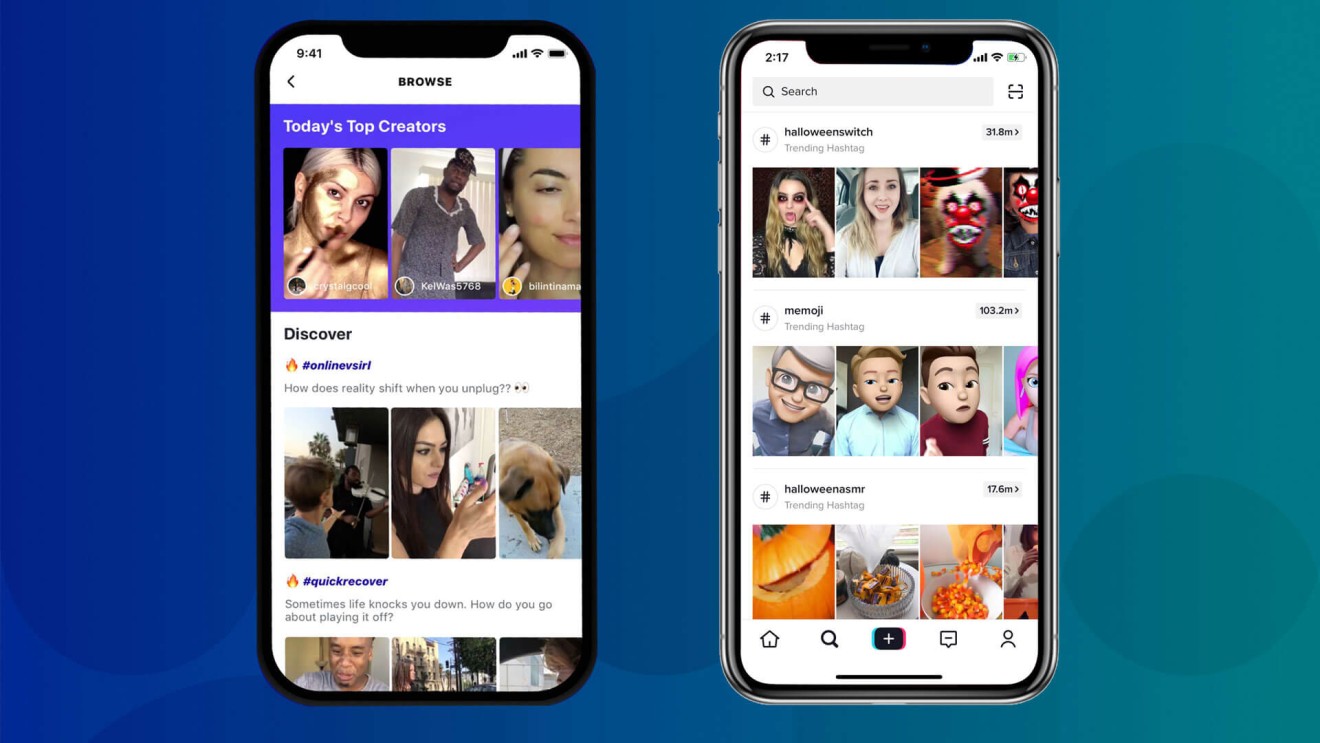 In both apps, videos are grouped by hashtags. #witnessmyfitness, featuring mostly people working out at the gym, has some 9 million views on TikTok. That's closely followed by #tumbleweedchallenge, where people "roll around like a tumbleweed" while western music plays.
Again, Lasso's layout is almost identical to TikTok's -- except that TikTok has a search bar, while Lasso doesn't. One point for TikTok.  
VIDEO CREATION (Advantage: TikTok)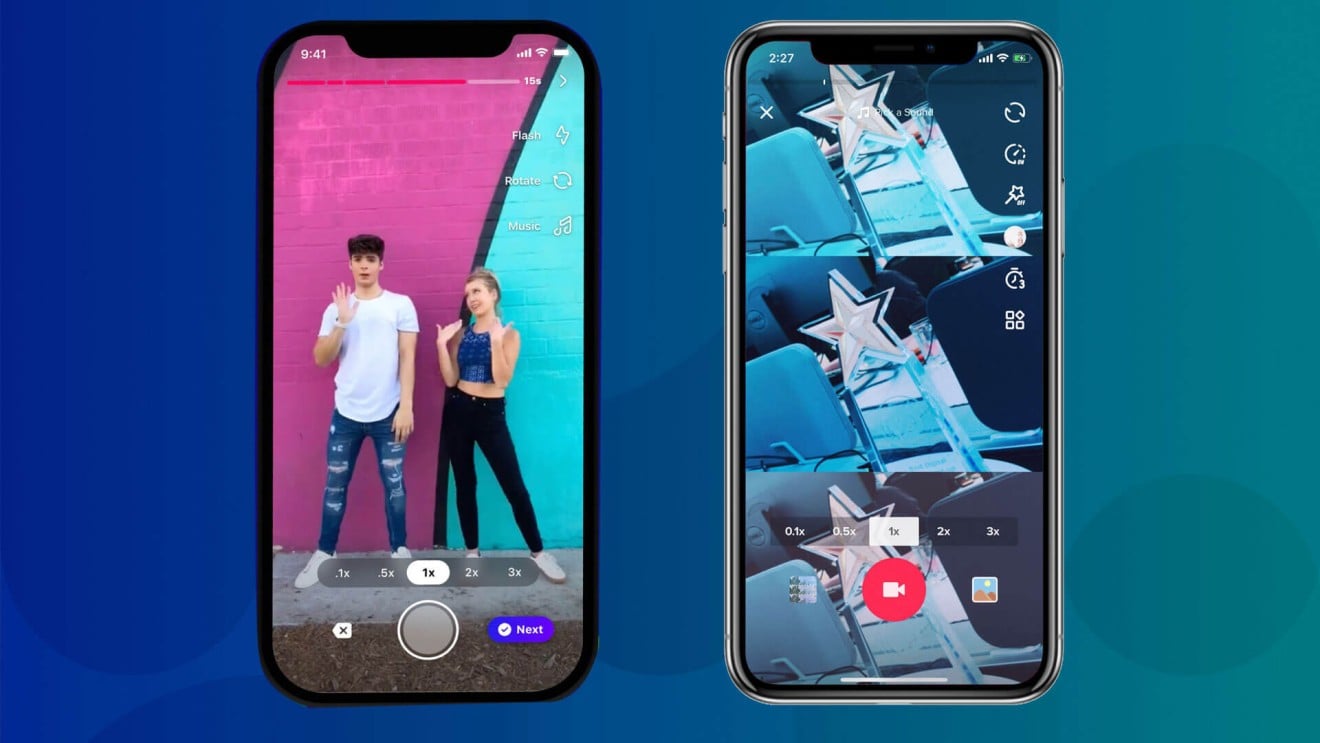 This is where TikTok trumps Lasso, hands down.
Both apps allow users to adjust the speed of their video. But TikTok goes to great lengths to help users achieve the psychedelic look that's become a hallmark of the app.
Beside some three dozen color filters, TikTok has more than 100 filters and Snapchat-like lenses creating visual effects like mirror image, split screen, spotlight, fireflies and more. All this makes for an infinitely more fun experience -- in stark contrast to Lasso, which has no filters or lenses right now.  
What's more, while both apps let you pick background music from a library, only TikTok allow users to adjust the volume of the soundtrack and original ambient sound separately. Lasso automatically overwrites background noise with the song you choose, which isn't ideal.
MUSIC SELECTION (Tie)
You can easily find the latest Billboard hits on either app, but Lasso seems to have a wider collection of older songs from US artists, such as Beyoncé.
When it comes to regional content, it feels like TikTok is better at surfacing Kpop while Lasso holds an advantage with Chinese songs.
One thing I like about TikTok though: Songs are arranged according to genre, hashtags, and ranking. It's a feature that Lasso lacks, but one that isn't as much as a deal breaker for me as the lack of camera filters.
Overall, deciding which one is better is probably a question of music preference. If you like Western songs and Kpop, go for Lasso. If Chinese music is more of your thing, choose TikTok.
USER BASE (Advantage: TikTok)
Currently, TikTok has a more global user base, reflecting the app's origin: It was originally created for users in Asia, before absorbing the US and Euro-centric Musical.ly. Meanwhile Lasso is unavailable outside of the US -- I was only able to access the app here in Hong Kong with the help of a VPN.
Obviously, this is a little unfair to Lasso. As a brand new app locked to users in the US, there aren't many people using it. At the same time, apps full of user-generated content are reliant on, well, users to generate content. And the diverse user base of TikTok makes for very interesting viewing.
Just now on TikTok, I saw an American girl tossing whipped cream into her mouth, a boy in Taiwan floating in the air (it's an optical illusion: he's lying on the floor and pretending it's a wall), a Singaporean girl showing the headshot on her national ID card, and a Swiss girl doing a back-bridge on the arms of two train seats.
REGISTRATION (Advantage: TikTok)
Lasso users need to log in through their Facebook or Instagram account before they can view any video. If you use neither of those apps, Lasso is a no go for you.
TikTok, on the other hand, only requires users to sign up if they want to create content. Watching content doesn't require anything. And when they do sign up, they can do so using a phone number or email address, or through Facebook, Google or Twitter.
Alright, two billion people have Facebook accounts, so it's hardly a limitation. But more flexibility is definitely better. It's a win for TikTok.
VERDICT
Overall, it appears that TikTok has the upper hand... at least for now.
But don't forget: Facebook has never been shy to copy others when it feels the need to -- and it's done so with success. Instagram Stories, one of Facebook's many attempts to replicate Snapchat, had
twice as many daily users as Snapchat
as of June.
If Lasso doesn't take off in its current iteration, Facebook can afford to keep experimenting.
And it won't be the first US tech giant trying to take a page from Chinese design.
Last month Google revamped its mobile homepage, adding a content feed underneath the search bar -- a layout that's long been adopted by Baidu.